Nazione: REGNO UNITO

Fonte: Luxury News
estratto articolo ufficiale:
NEL PROSSIMO NUMERO DI LUXURY LIFE INTERNATIONAL, PARLIAMO CON CESARE CATANIA
"DIPINTI E SCULTURE …… CESARE CATANIA: IL MODERNO LEONARDO DA VINCI"
Dopo la realizzazione dei progetti più importanti, come lo Stadio Armani, le stazioni della metropolitana di Milano e la sede Siemens, e il suo successo nella vita di tutti i giorni come manager finanziario e come uomo d'affari, l '"eccentrico" ingegnere civile Cesare Catania estrae la sua passione per la sua arte dal cassetto stupisce tutti e si afferma sulla scena internazionale come artista geniale. E non è un artista per caso…. Catania sa dipingere davvero. Lo affermano i suoi fan e critici internazionali. Ha già esposto a Westminster a Londra e al Louvre, ha partecipato alla Biennale di Monte Carlo, oltre a diverse altre mostre in tutto il mondo. E tutto questo senza un agente, uno sponsor o un curatore; tutto solo grazie al suo talento.
'… Classe 1979, una laurea in Ingegneria, un Master MBA e talento artistico da vendere.'
Questo è Cesare Catania, artista dalle doti tecniche e pittoriche sorprendenti. Ha appena curato il suo primo libro intitolato "Genesis", più di 500 pagine di tecniche, opere d'arte e biografia. Da dicembre 2016 il libro è acquistabile in Amazon e nelle librerie di tutto il mondo online, a partire da luglio 2017 il libro sarà acquistato direttamente dall'autore con la sua dedica e la sua firma in edizione limitata stampata rilegata a mano.
In meno di 2 anni nei suoi social network ha lo stesso impegno dei più famosi Musei d'Arte Contemporanea. E i numeri sono in crescita assoluta.
"Tutto nasce dalle immagini della realtà che mi circondano", dice l'artista italiano in una recente intervista, "quello che cerco di fare è dare vita alle emozioni; il segreto è amplificarli piuttosto che lasciarli sfuggire come spesso accade alla maggior parte delle persone. Poi prendo la tela, una tavolozza di colori, una videocamera e comincio a sollevarmi mentre dipingo. Quando ho finito posto tutto sul web. Perché? Bene…. Solo perché penso che sia divertente per chi osserva capire come viene realizzata artisticamente un'opera d'arte. Non solo per vedere il lavoro finito ma per rendersi conto di tutti i passaggi intermedi ".
Durante la sua prima infanzia, Cesare Catania mostra chiaramente, oltre alle arti visive, la sua passione per la matematica e la musica, due discipline così diverse tra loro eppure per Cesare Catania così simili. Durante i suoi studi accademici, questo "moderno Leonardo da Vinci" perfeziona la prospettiva e la proiezione. Nel tempo libero approfondisce le sue tecniche pittoriche e scultoree, utilizzando materiali compositi come resine e siliconi, o in quadri più tradizionali materiali come olio e acrilico. E inoltre sabbia, gesso, argilla e così via.
I suoi dipinti e le sue sculture combinano sentimenti e azioni, sintesi estrema tra oscurità e cura dei dettagli. Nelle sue opere troviamo omaggi e dediche a Pitagora, Chagal, Avogradro, Heisemberg, Pier Luigi Nervi, Michelangelo, Newton, e in generale alla filosofia, alla storia, alla scienza, alla matematica, alla fisica. Tutto viene veicolato e comunicato attraverso il canale più potente del momento: l'Arte.
Le sue opere d'arte più famose sono le sculture "The Man Who Does Not See" (2013), "144: Trio Jazz" (2014), l'arazzo "Trois Hommes" (2016), i dipinti "Summer Readings" (2016) , "Aleftina and Her Dolls" (2015), "Self Portrait" (2016), "Woman with a Book" (2016), gli "Harlequins" (2016).
Biografia
Cesare Catania è nato nel 1979 e ha trascorso la sua vita con sede a Milano. Fin dalla tenera età ha espresso particolare interesse per le arti figurative.
Ha maturato negli anni una forte attitudine sia alle scienze tecniche che alle scienze artistiche (pittura, disegno, fotografia, musica). Studi di ingegneria e passione per l'arte hanno dato vita a opere che armonizzano scultura e pittura. Tradizione (utilizzo di materiali come gesso, legno, pietra, pittura a olio) e innovazione (utilizzo di materiali a base di silicone e acrilico) si fondono nei suoi dipinti. Tutto questo per creare opere tridimensionali che "escono letteralmente dalla tela".
I suoi quadri sono un "fermo immagine" di azioni e sentimenti, sintesi estrema tra oscurità e cura dei dettagli. Affascinato dall 'arte moderna e dal cubismo, la maturità artistica di Cesare Catania è ancora in evoluzione; sempre alla ricerca di nuove tecniche per sfruttare al meglio le sue ispirazioni.
Prossimi progetti
I suoi progetti artistici per il futuro? Soprattutto dedicare un'opera d'arte al Principato di Monaco e dipingere un gigantesco arazzo per la Trump Tower.
ed ora torna a scoprire tutto sugli estratti di stampa internazionale riferiti all'arte di Cesare Catania
... e adesso
scopri le altre opere d'arte
di Cesare Catania ...
oppure entra direttamente qui sotto nelle altre categorie
e scopri subito altre opere d'arte dell'artista Cesare Catania:
dipinti olio su tela e in acrilico,
quadri scultura tridimensionali,
sculture,
arazzi olio su tela e in acrilico,
bozzetti,
opere d'ingegno (tra cui scultura monumentale e opere di architettura)
... e se vuoi sapere tutto sulle sue
"opere più popolari"
scorri lo slider qui sotto ...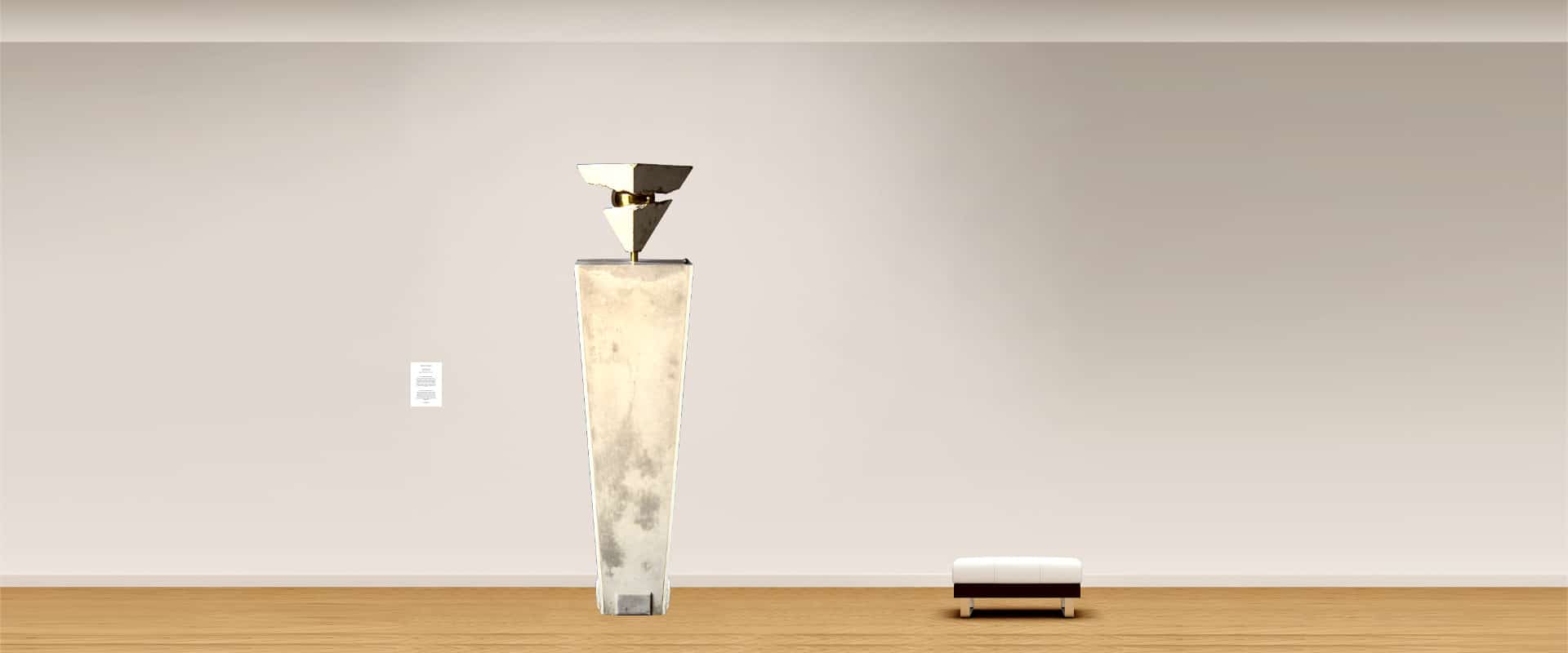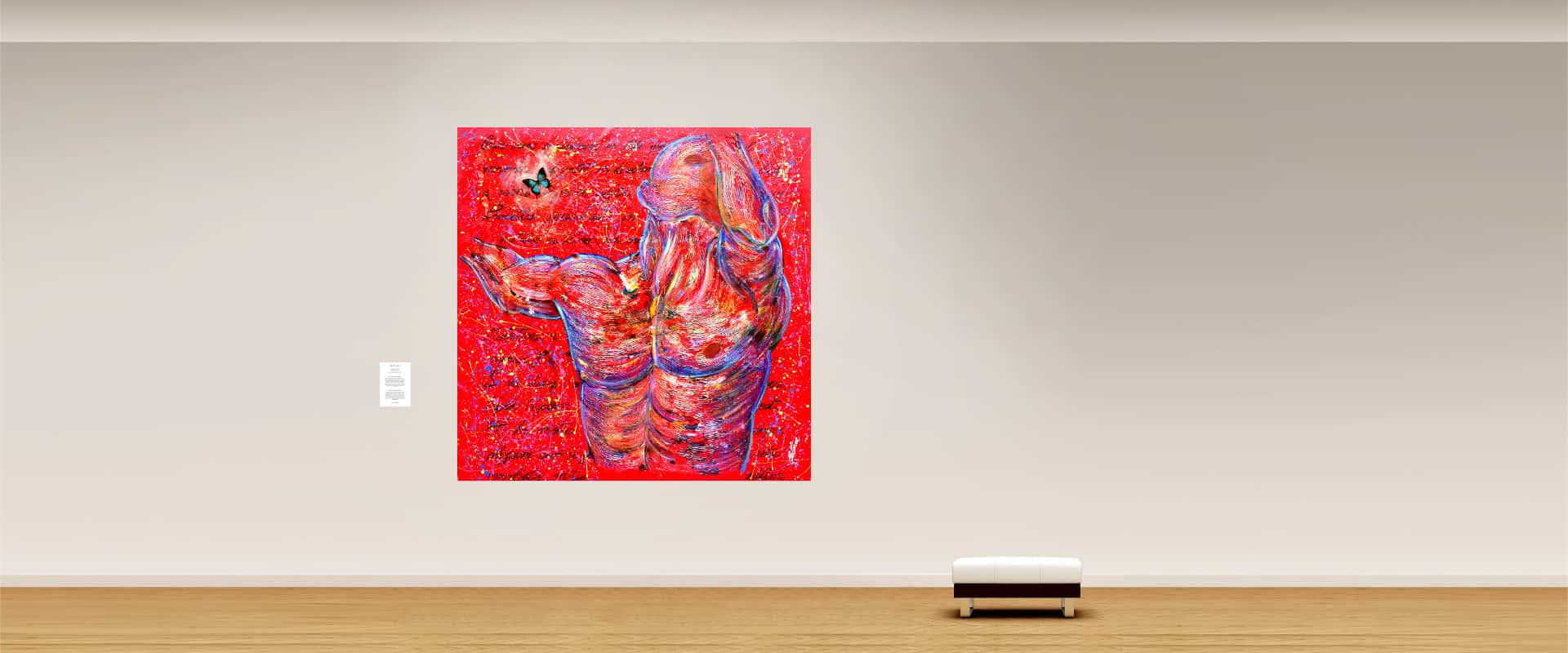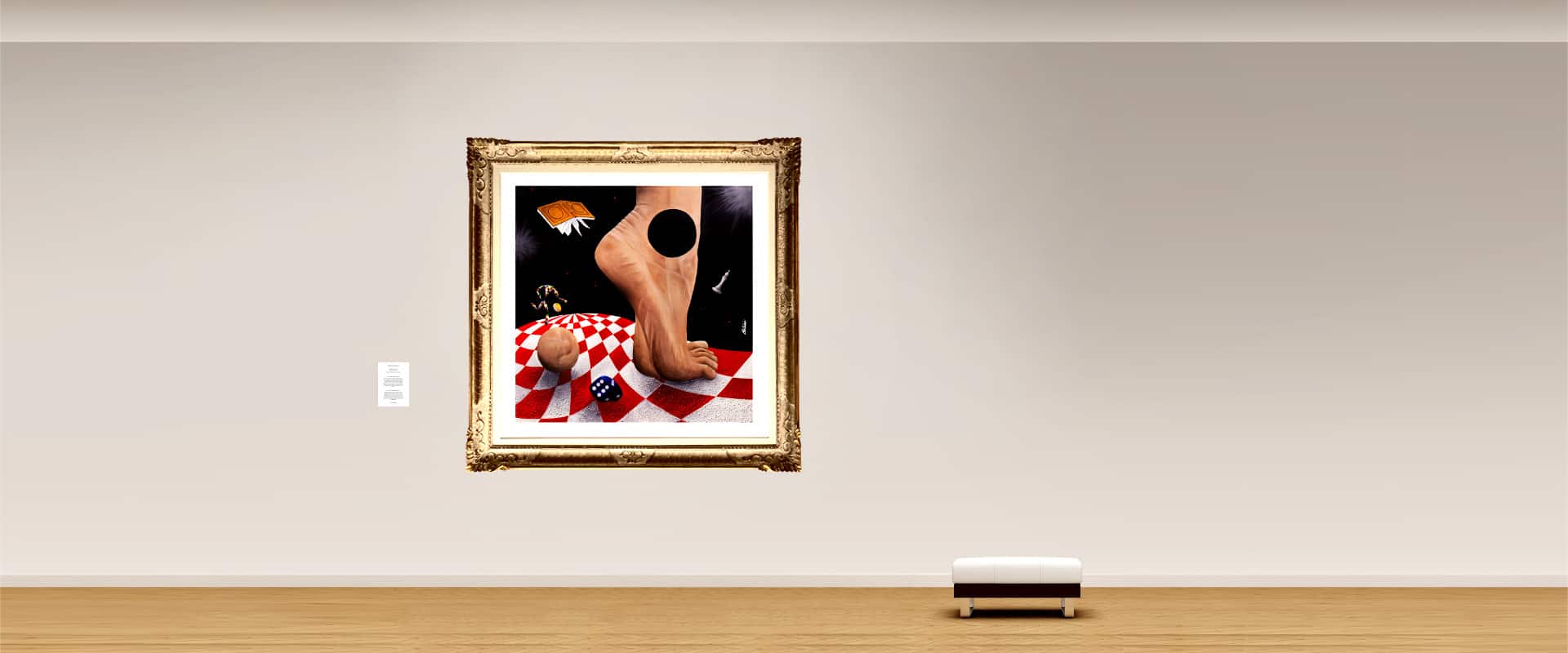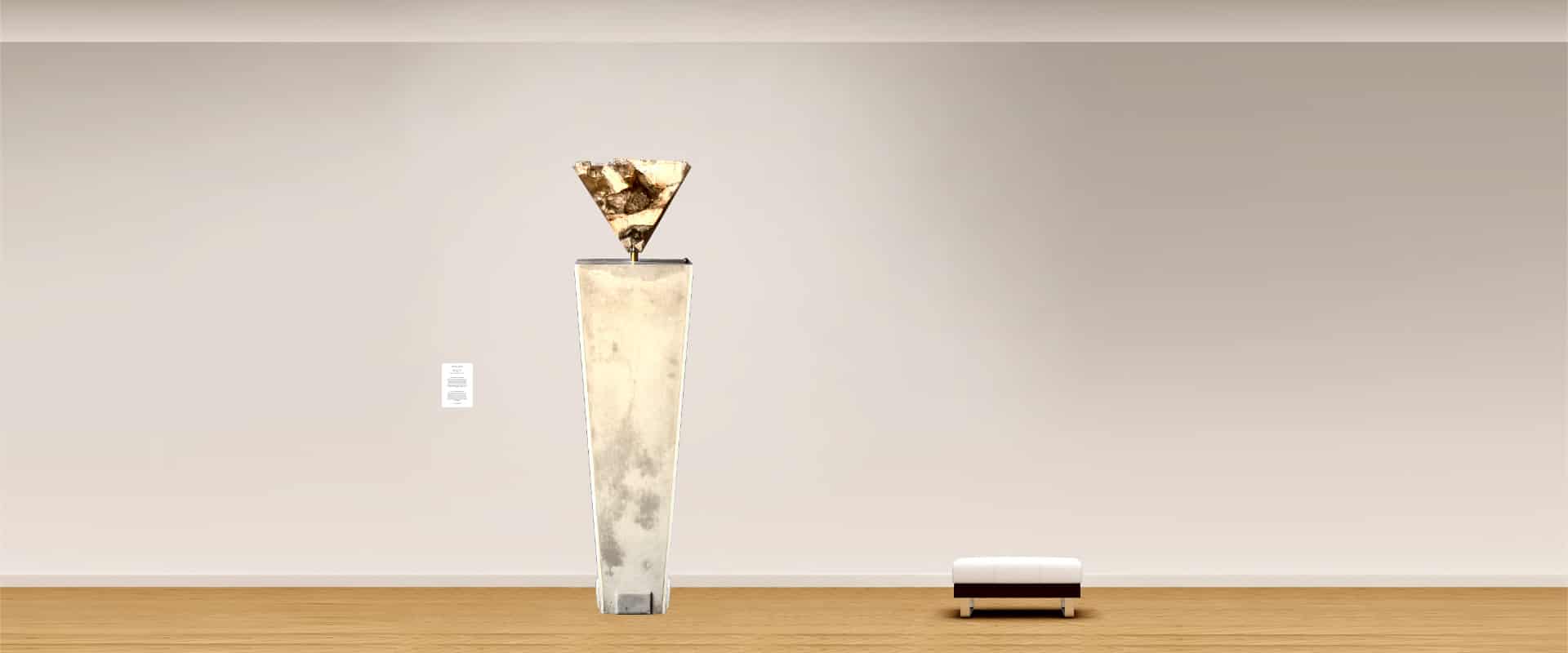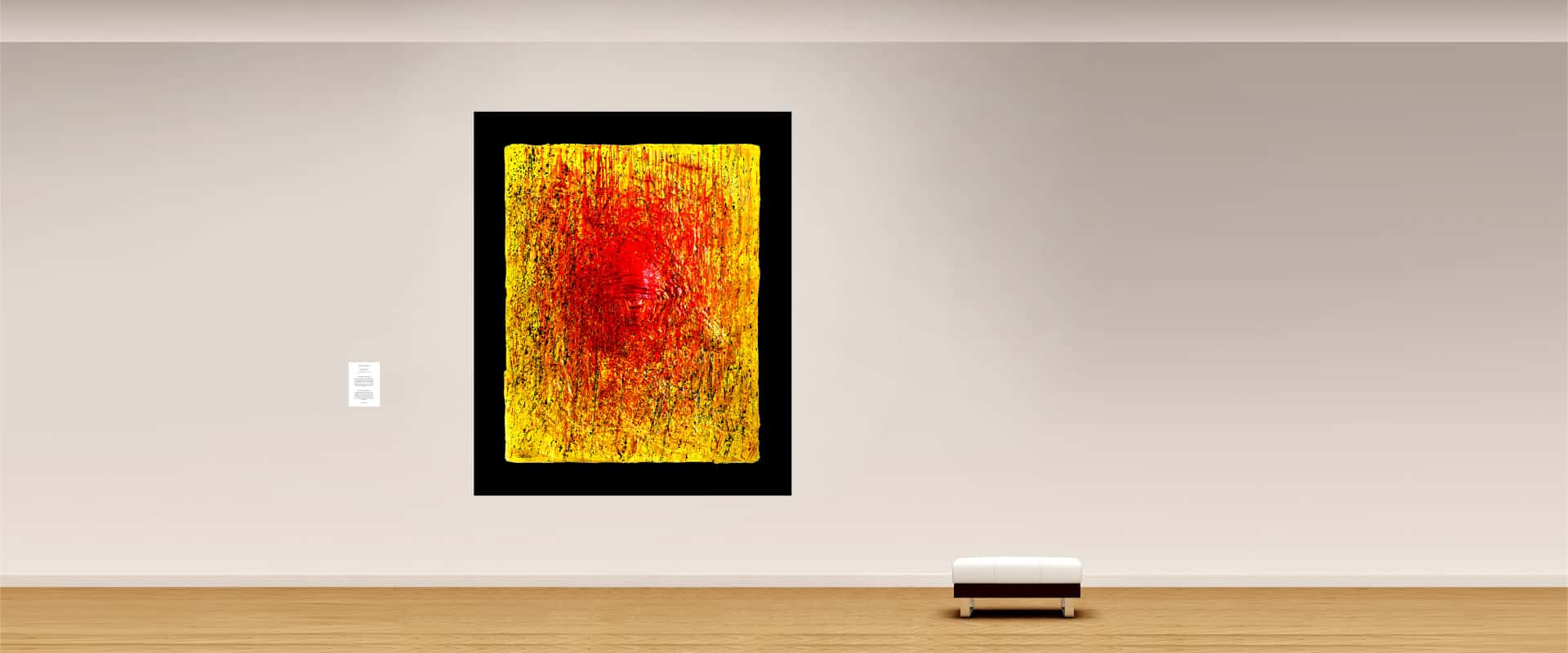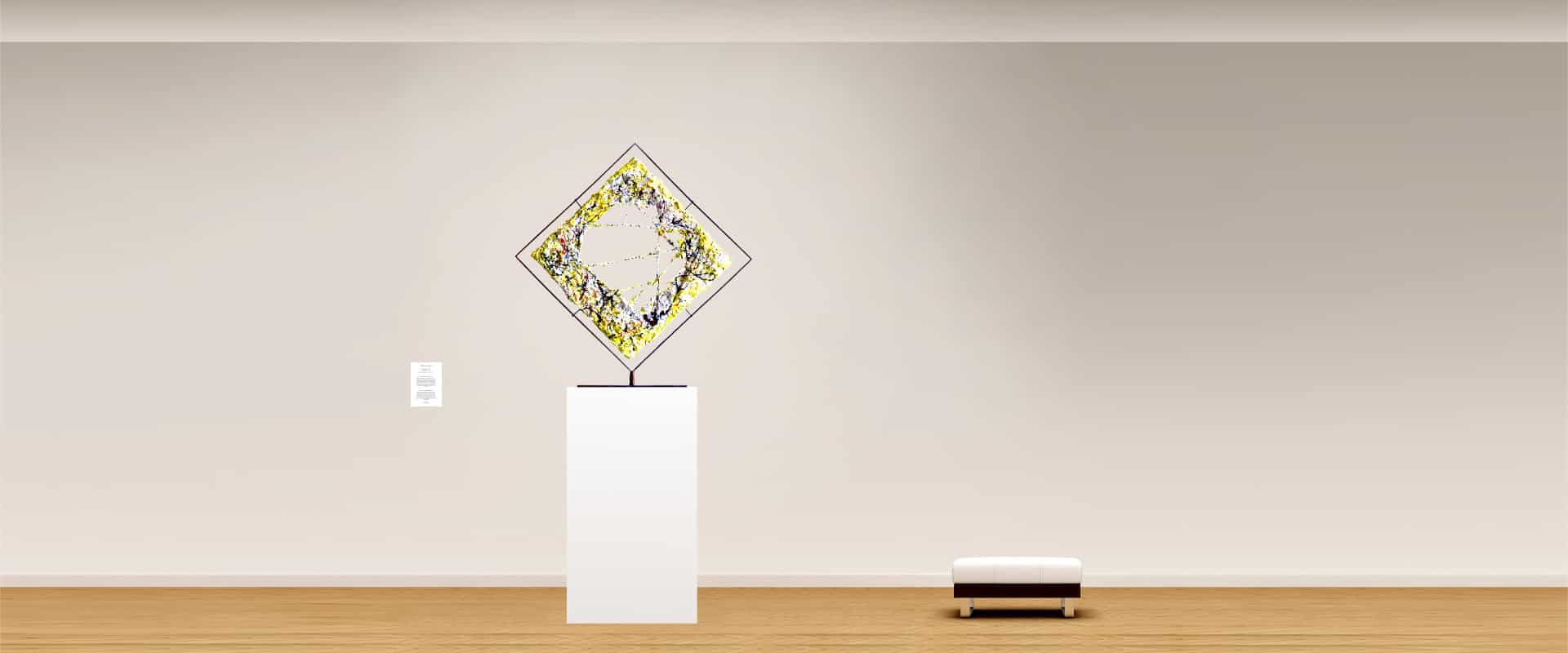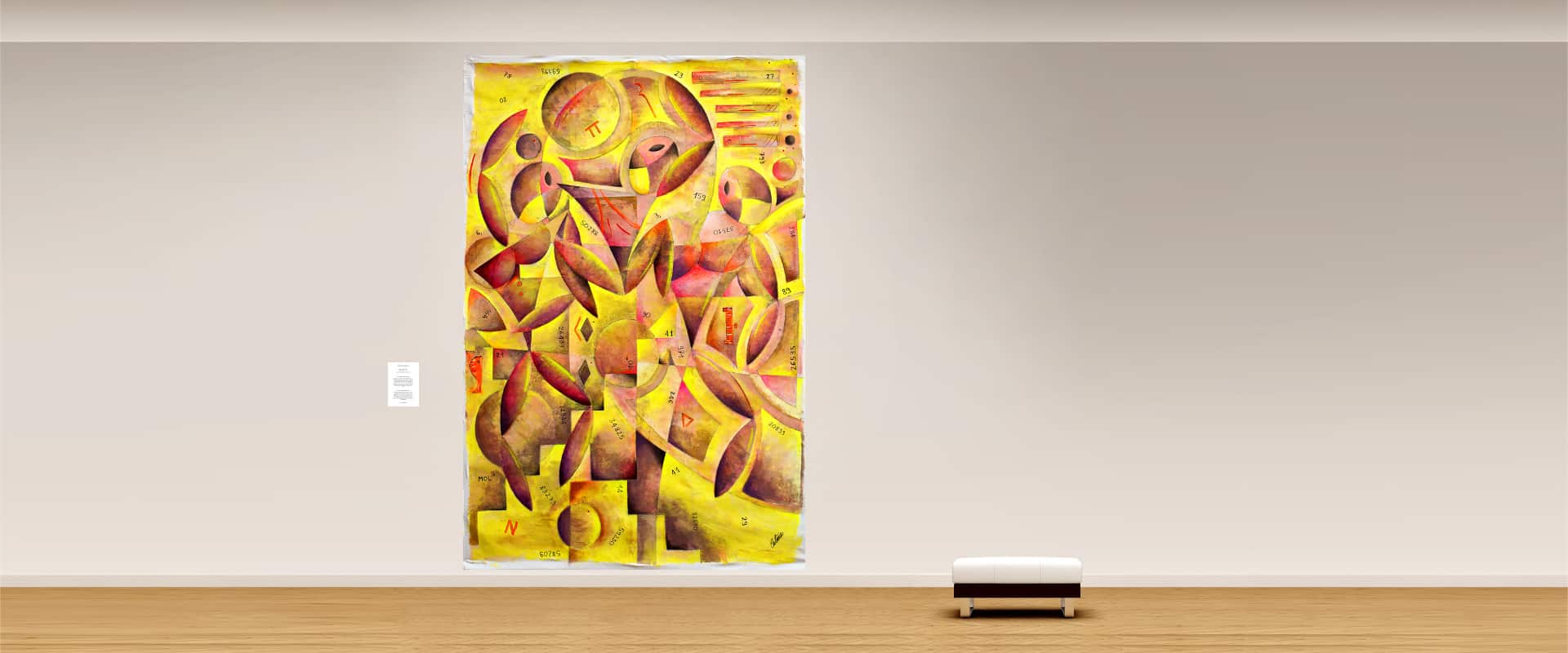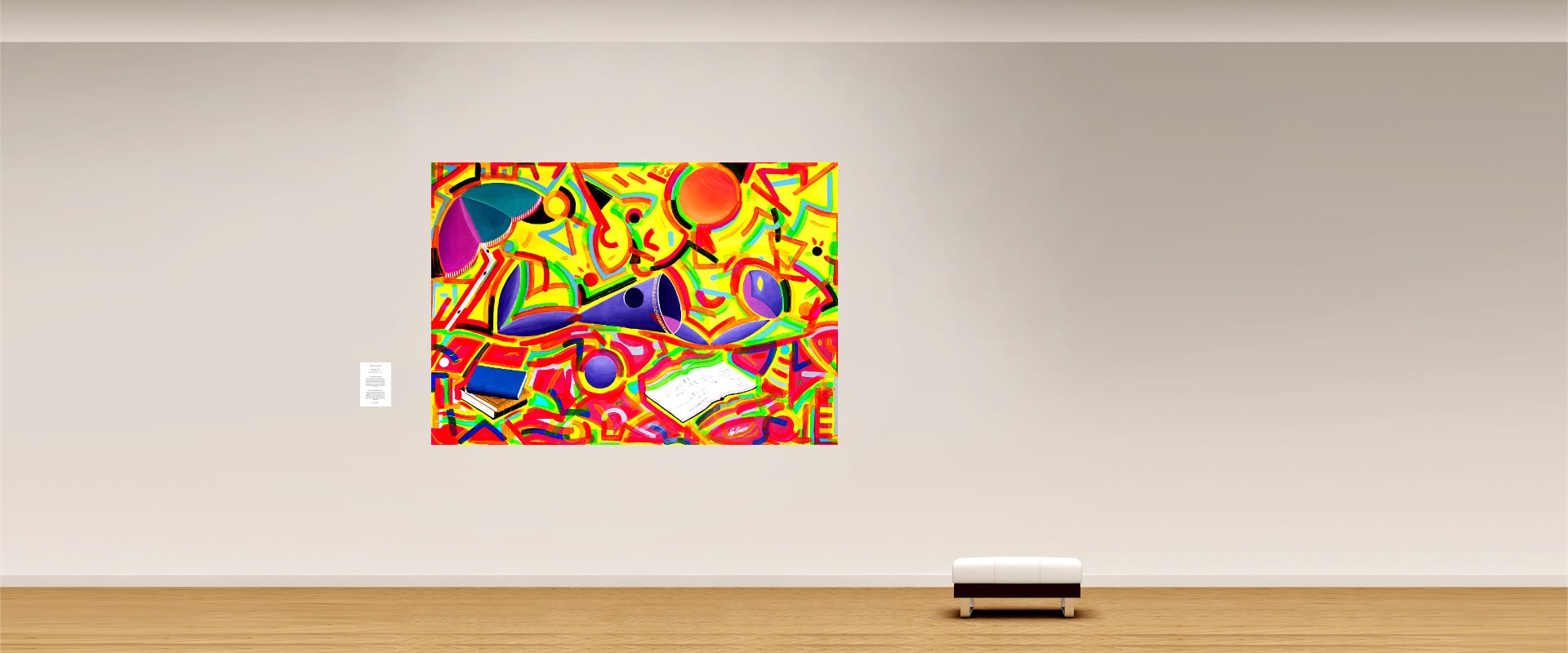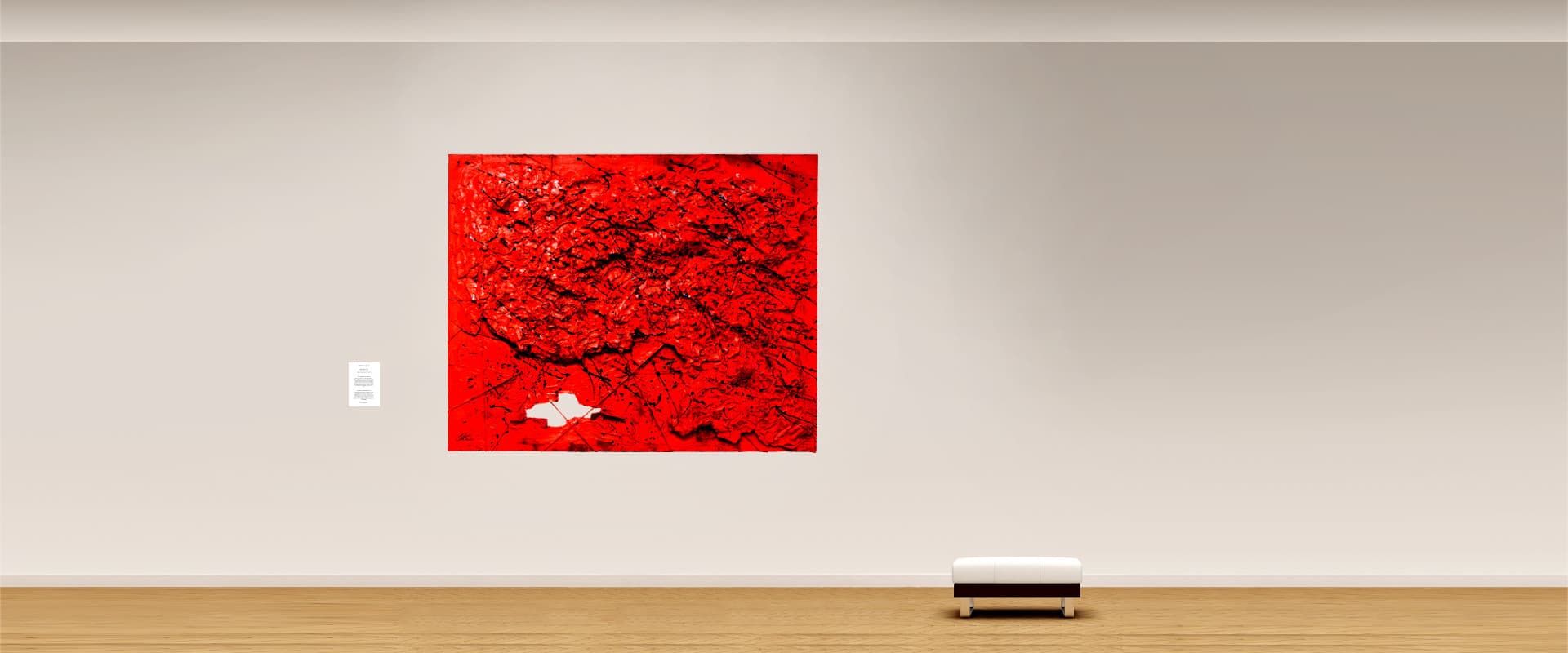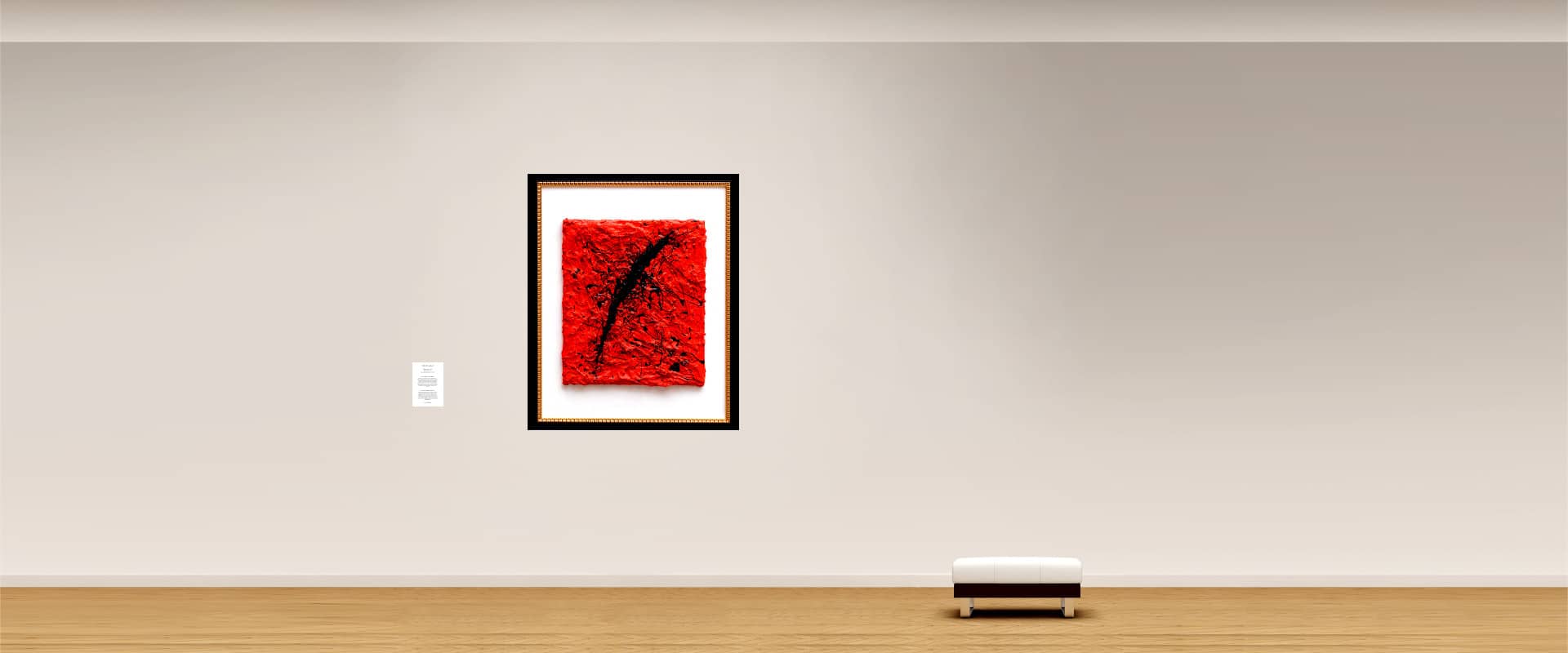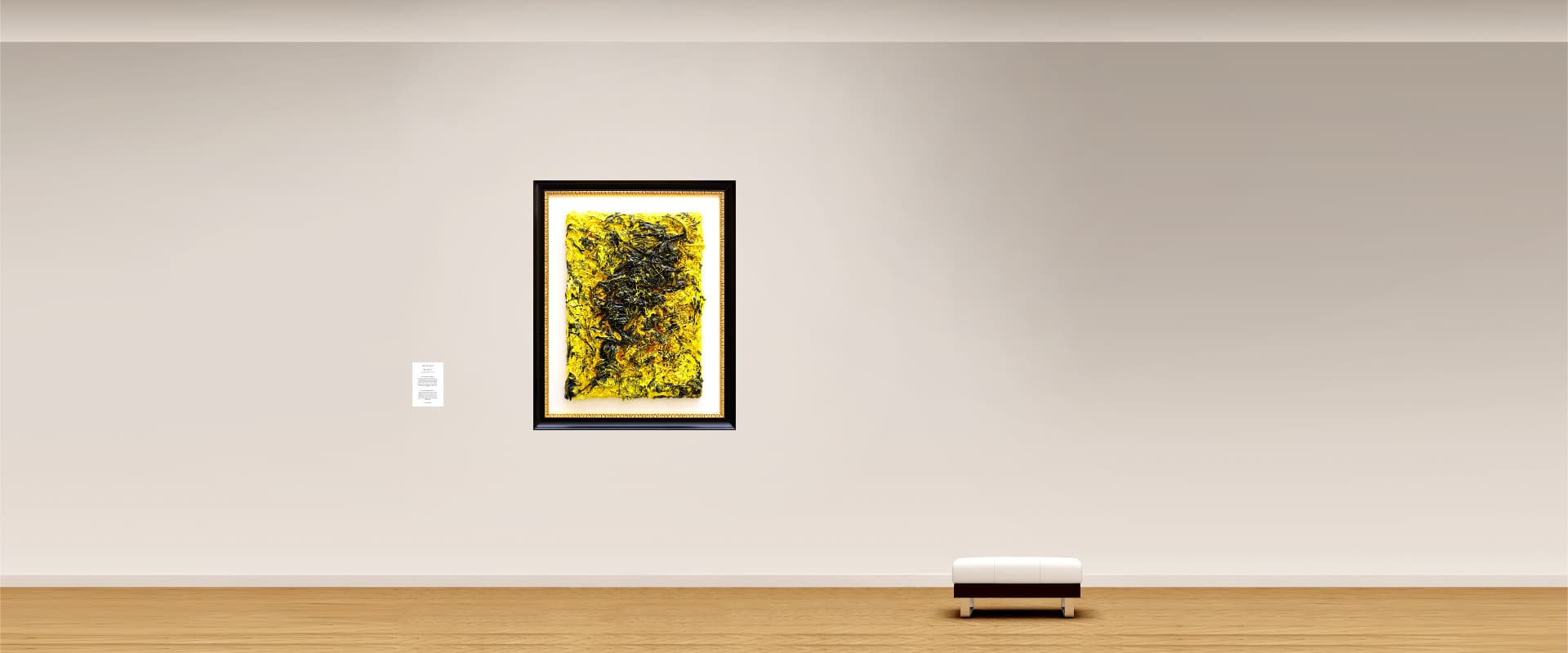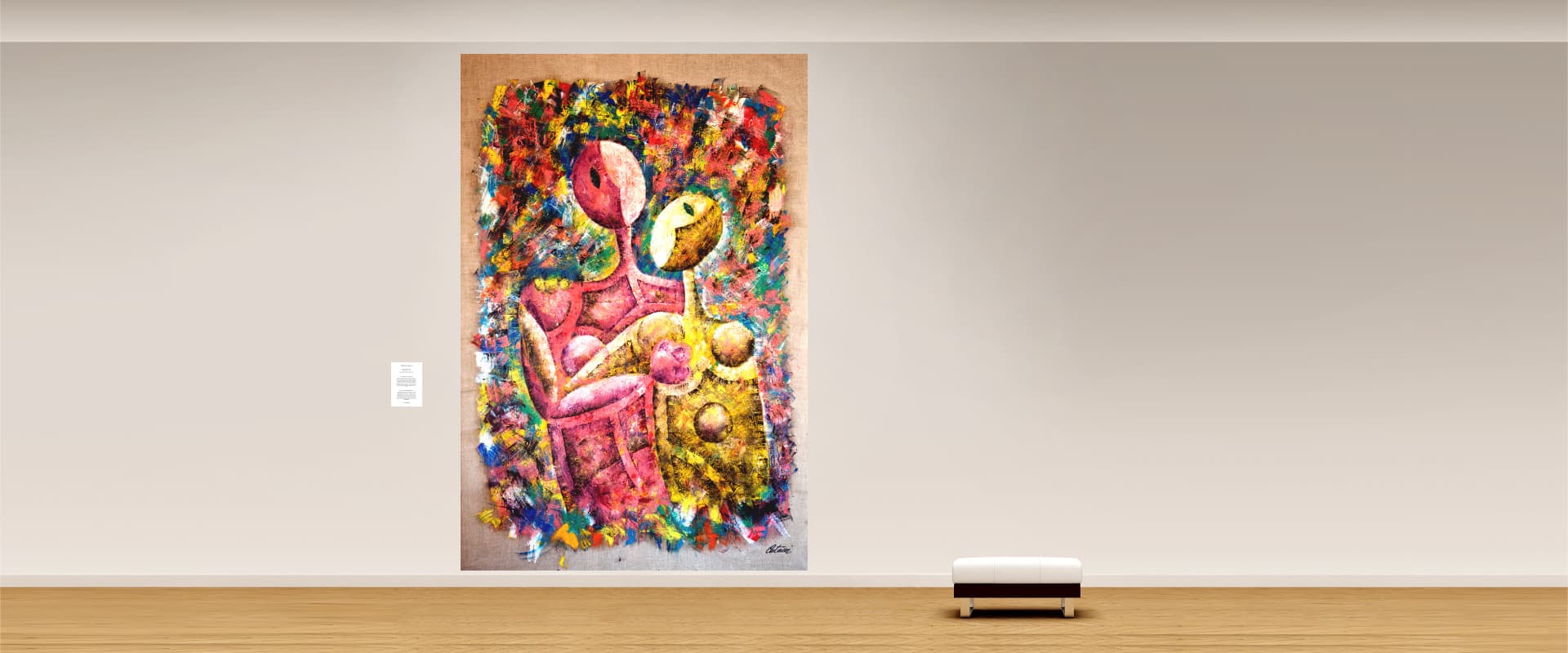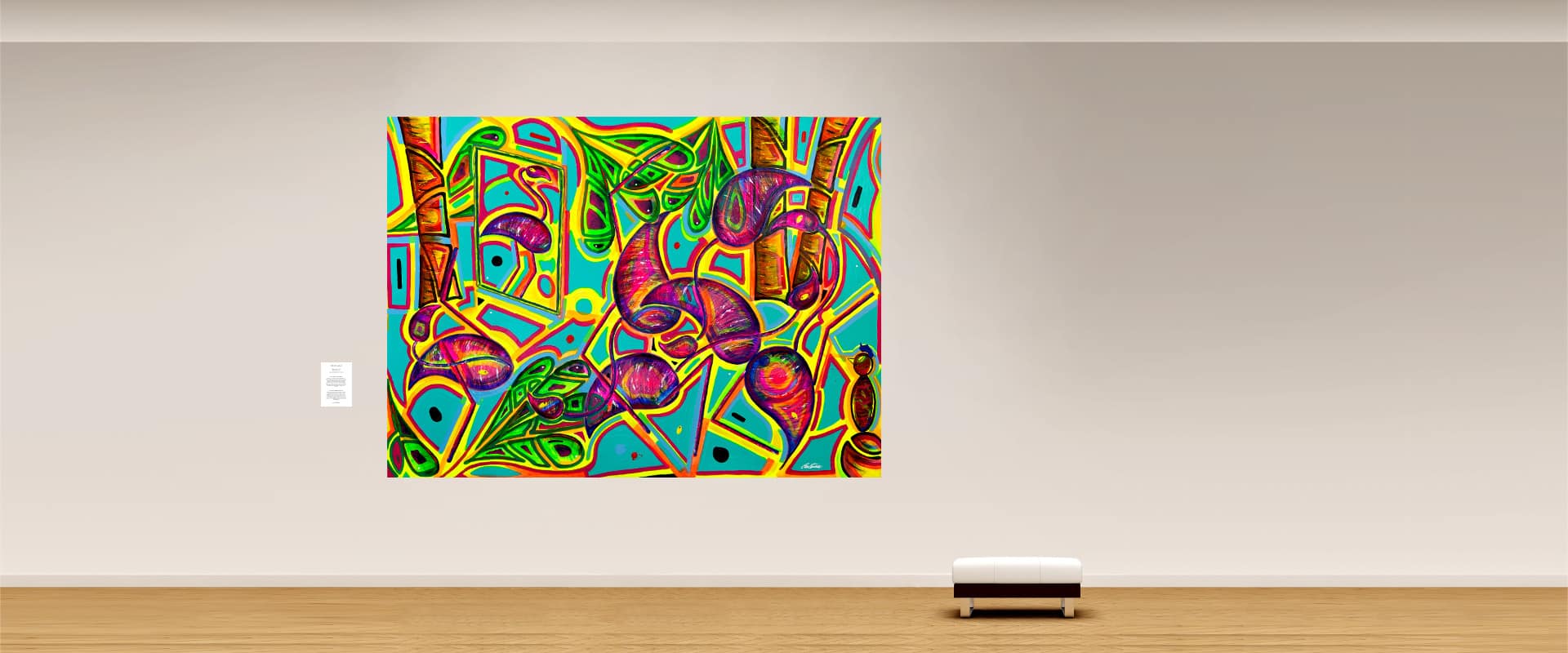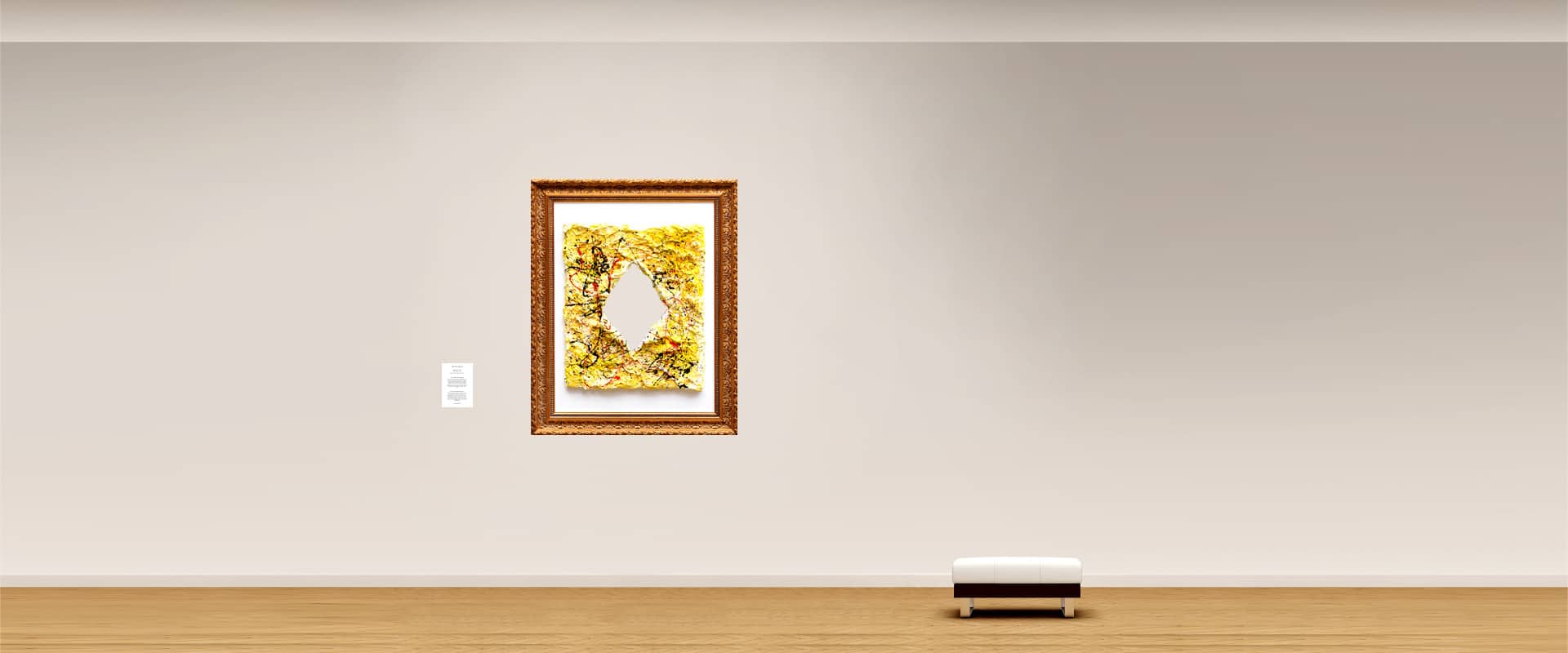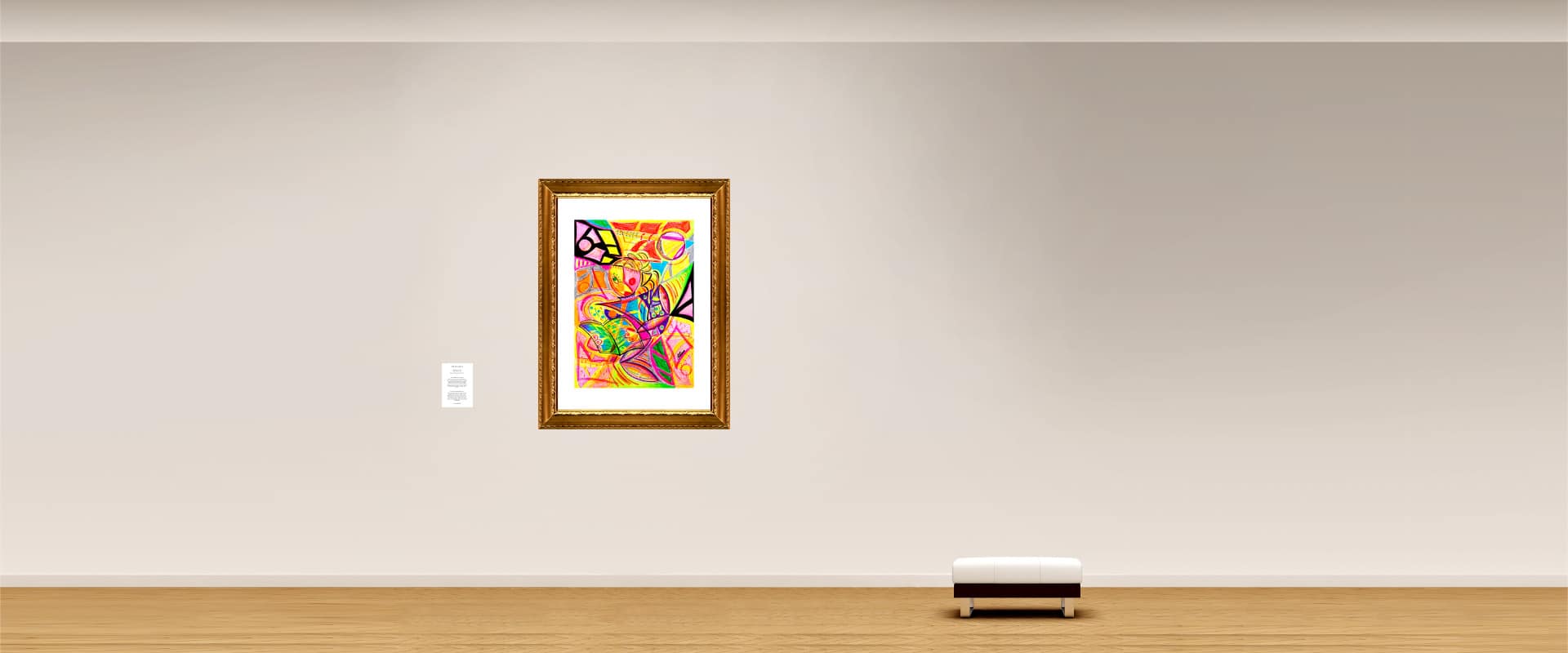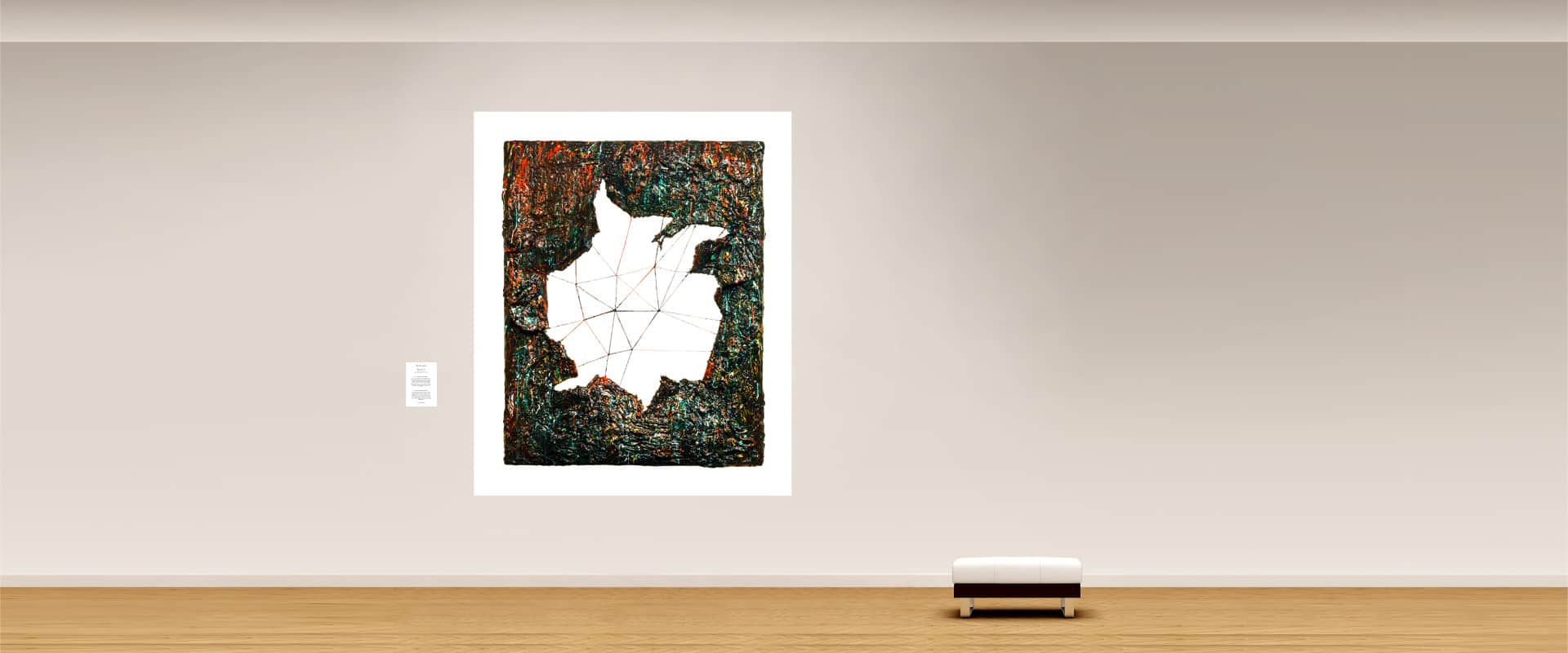 1 - The Heart of the Earth B Version - Contemporary sculpture made by the sculptor Cesare Catania - x Slider 1920x800
Opera: "Il Cuore della Terra – B Version"
"... la polvere di marmo dalla Terra e i frammenti di meteorite dall'Universo ..."
2 - Selfportrait - Contemporary painting made by the painter Cesare Catania - x Slider 1920x800
"... in questa opera d'arte Cesare Catania mostra tutti gli ossimori presenti nella sua personalità ..."
3 - Harlequin in the Land of Giants - Contemporary painting made by the sculptor Cesare Catania - x Slider 1920x800
Opera: "Arlecchino nella Terra dei Giganti"
"... iperrealismo e surrealismo ..."
4 - The Heart of the Earth C Version - Contemporary sculpture made by the sculptor Cesare Catania - x Slider 1920x800
Opera: "Il Cuore della Terra – C Version"
"... la forza della Terra ..."
5 - The Man Who Does Not See - Contemporary sculpture made by the sculptor Cesare Catania - x Slider 1920x800
Opera: "L'Uomo che Non Vede"
"... l'uomo è immerso bendato nella società che lo circonda ..."
6 - The Mouth of Etna E Version - Contemporary sculpture made by the artist Cesare Catania - x Slider 1920x800
Opera: "La Bocca dell'Etna – E Version"
"... passione per l'energia dei colori e per l'arte contemporanea ..."
7 - Trois Hommes - Contemporary tapestry made by the painter Cesare Catania - x Slider 1920x800
8 - Summer Readings - Contemporary painting made by the painter Cesare Catania - x Slider 1920x800
"... arte e matematica ..."
9 - The Cage - Contemporary sculpture 3D painting made by the sculptor Cesare Catania - x Slider 1920x800
"... quadro e scultura nella stessa opera d'arte..."
10 - The Cutting A Version - Contemporary sculpture 3D painting made by the sculptor Cesare Catania - x Slider 1920x800
Opera: "Il Taglio – A Version"
"... astrazione e arte contemporanea ..."
11 - Confusion - The Open Cutting - Contemporary sculpture 3D painting made by the sculptor Cesare Catania - x Slider 1920x800
Opera: "Confusione (Il Taglio Aperto)"
12 - The Embrace B Version - Contemporary tapestry made by the painter Cesare Catania - x Slider 1920x800
Opera: "L'Abbraccio – B Version"
"... tutto inizia da un abbraccio …"
13 - Flamingos at the Mirror - Contemporary painting made by the painter Cesare Catania - x Slider 1920x800
Opera: "Fenicotteri allo Specchio"
"... la metafora dell'essere umano ..."
14 - The Mouth of Etna F Version - Contemporary Sculpture 3D Painting made by the sculptor Cesare Catania - x Slider 1920x800
Opera: "La Bocca dell'Etna – F Version"
"... quando la scultura diventa energia ..."
15 - Woman with a Book - Contemporary painting made by the painter Cesare Catania - x Slider 1920x800
"... amore per i colori ..."
16 - The Mouth of Etna A Version - Contemporary sculpture made by the artist Cesare Catania - x Slider 1920x800
Opera: "La Bocca dell'Etna – A Version"
"... passione per l'arte contemporanea ..."
oppure
torna al menù principale