BOOKS of ART by CESARE CATANIA
"… All you can imagine is real … "
(Pablo Picasso)
Words of the Author:
"…When I wrote this book, I thought about communicate to everybody
about that intangible part of my works, that part that can't be seen; the inspiration.
For this reason I decided to personally write and publish this work in a limited edition of more than 450 pages long in 5 languages…"
(Cesare Catania)
To buy the limited edition of GENESIS
(the contemporary art book signed and numbered by the autor)
please fill the CONTACT form in this website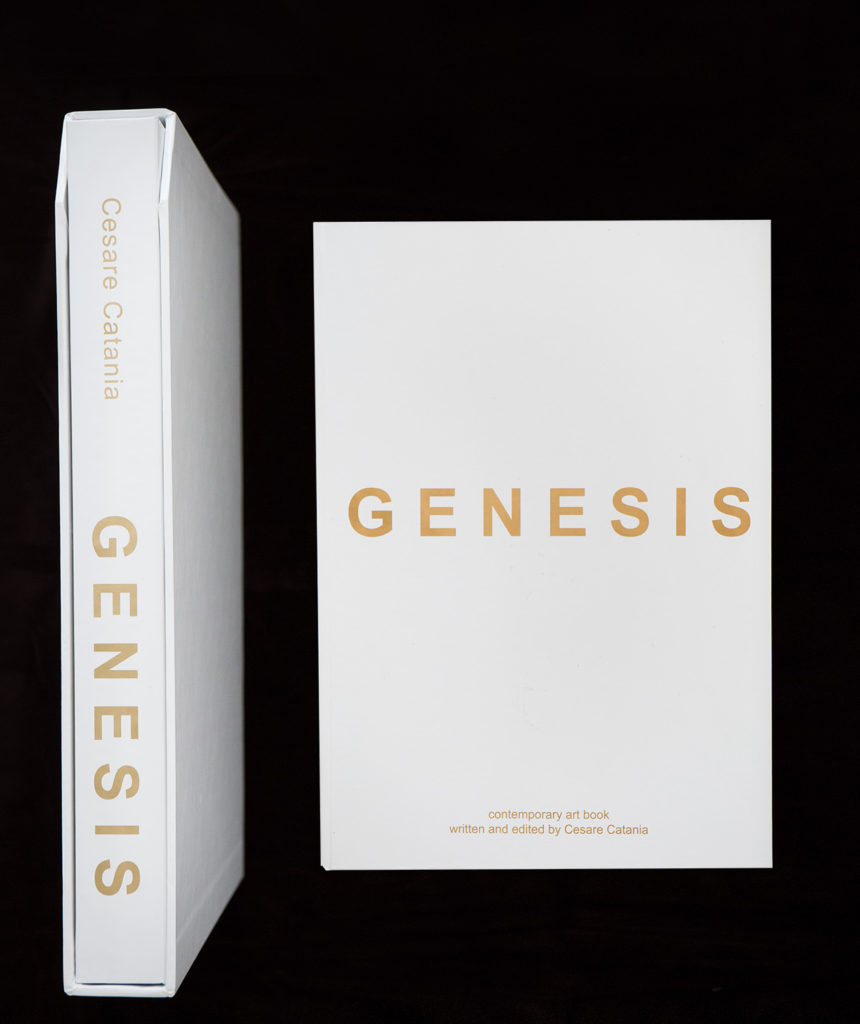 *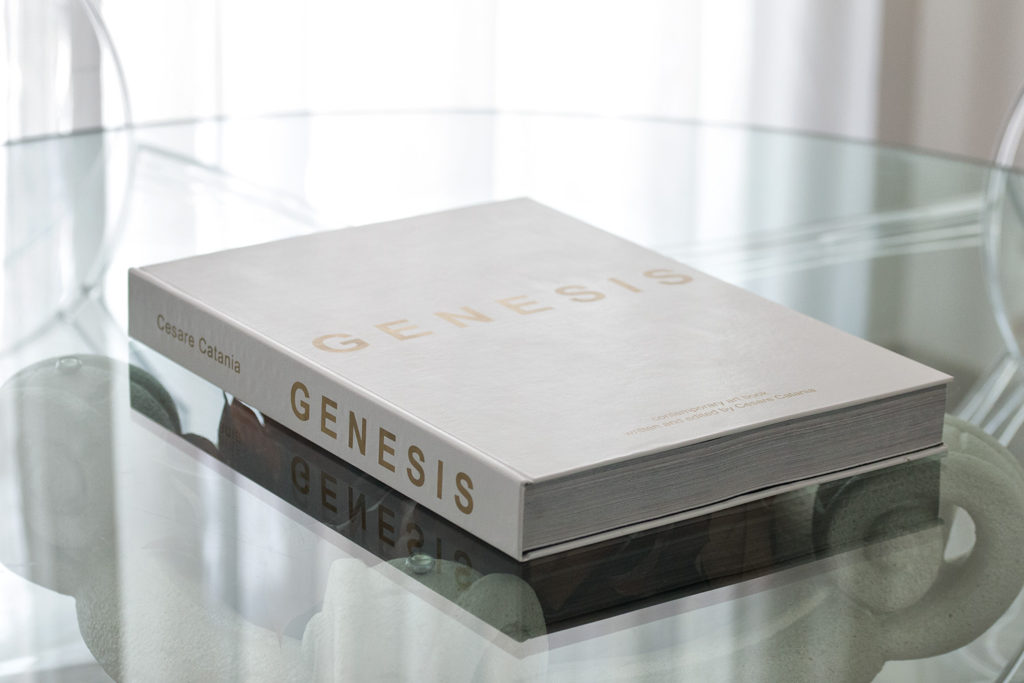 *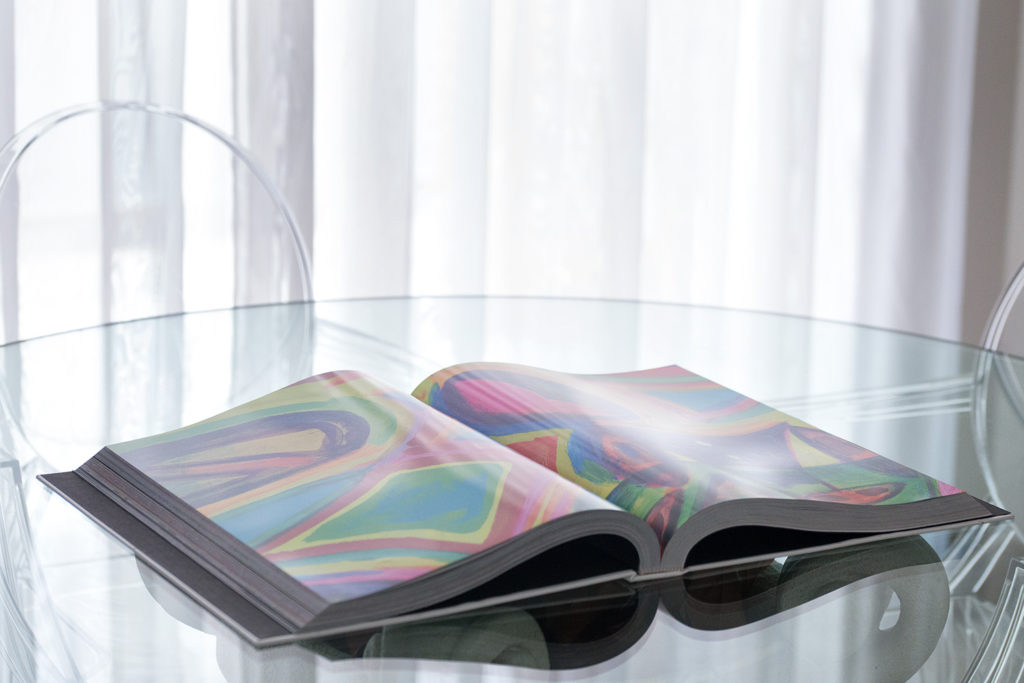 The online and reduced version of Genesis is buyable and downloadable
in digital version for EBOOK
in the best online bookshops all over the world.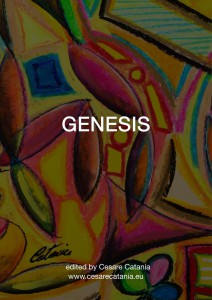 **
... and now
discover the other works of art
by Cesare Catania ...
or enter directly below in the other categories
and immediately discover other works of art by the artist Cesare Catania:
oil on canvas and acrylic paintings,
three-dimensional sculpture paintings,
sculptures,
oil on canvas and acrylic tapestries,
sketches,
intellectual works (including monumental sculpture and works of architecture)
... and if you want to know everything about his "most popular works"
scroll the slider below ...
Artwork Title: "The Heart of the Earth – B Version"
"... the marble dust coming from the Earth and the meteorite fragments coming from the Universe ..."
Artwork Title: "Selfportrait"
"... in this artwork Cesare Catania illustrates the oxymorons present in his personality ..."
Artwork Title: "Harlequin in the Land of Giants"
"... hyperrealism and surrealism ..."
Artwork Title: "The Heart of the Earth – C Version"
"... the power of the Earth ..."
Artwork Title: "The Man Who Does Not See"
"... the man is immersed in the society around him blindfolded ..."
Artwork Title: "The Mouth of Etna – E Version"
"... passion for colours, for energy and for contemporary sculpture ..."
Artwork Title: "Trois Hommes"
Artwork Title: "Summer Readings"
Artwork Title: "The Cage"
"... 3D painting and sculpture in the same artwork ..."
Artwork Title: "The Cutting – A Version"
"... abstraction and contemporary idea of art ..."
Artwork Title: "Confusion (The Open Cutting)"
Artwork Title: "The Embrace – B Version"
"... everything starts from an embrace …"
Artwork Title: "Flamingos at the Mirror"
"... the metaphor of human being ..."
Artwork Title: "The Mouth of Etna – F Version"
"... when the sculpture becomes energy ..."
Artwork Title: "Woman with a Book"
"... love for colours ..."
Artwork Title: "The Mouth of Etna – A Version"
"... passion for contemporary art ..."
or
returns to the main menu
#contemporaryart
#contemporarybook
#art