artwork number 11
"144 – Jazz Trio" – Cesare Catania – Contemporary Painting
Year: 2014-2015
Dimensions: front 150 cm x 250 cm – back 150 cm x 120 cm
Technique: Chalk, natural pigments, natural rope and acrylic on canvas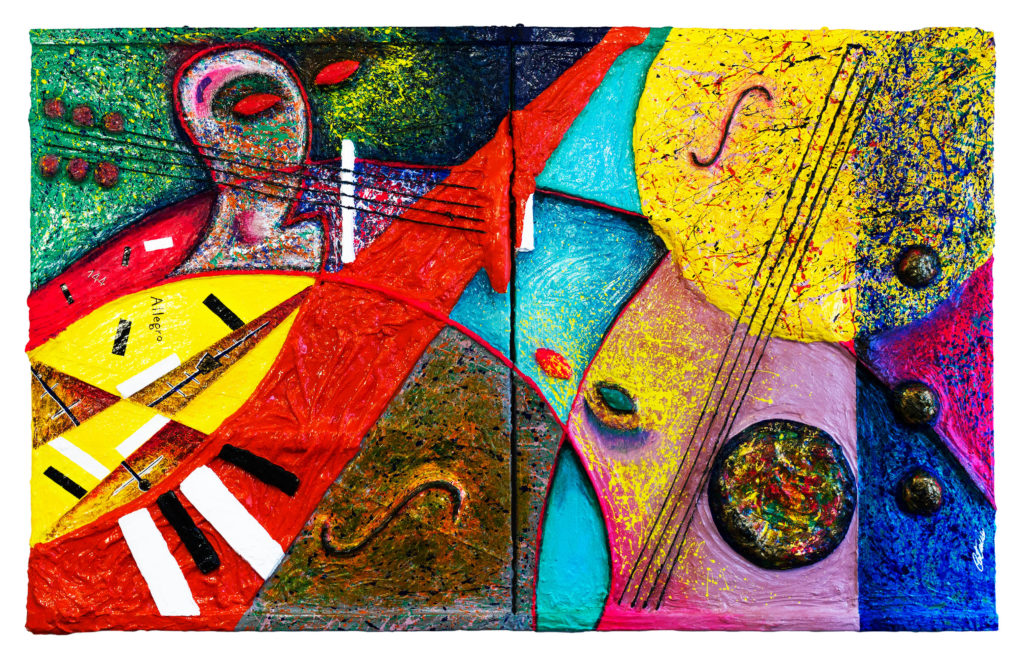 Description:
This is absolutely the first work where Cesare Catania expresses his art "overlapping pannels."
This 3D painting-sculpture describes the environment surrounding the author very well, inspired during a jazz concert (from this the second part of the title "Jazz Trio") and represents in a single picture all the items on and off the stage: the piano, bass, saxophone and listeners (a man and a woman).
The main voice is that of the piano that imposes itself on the other instruments with a harmonious and determined sound on the fist pannel. The keys hover on a red and slippery carpet, to form a piece than embraces everyone, both on and off the stage. The keyboard is dissembled on several levels (it is clear that the keys have different sizes depending on the distance of the background level from the main pannel), used to connect the bass and sax. All to compose a joyful melody of which the author also expresses the tempo: notice a dissembled metronome at the bottom left can be seen in fact beating time "Allegro – 144 beats per minute" (hence the title of the picture "144").
With the technique of "overlapping pannels" Cesare Catania wants to show all the dynamism of the scene around him. In this way the author takes a photograph of all the actions, sounds and feelings that surround it, merging into a single work the different overlapped pannels of the surrounding world.
The work was carried out deliberately on two canvases, joined together by hinges and able to open and close like a musical score. The front of the score (the back of the canvas), also worked and painted, contains the title of the work and the author's signature.
---
... and now
discover all the other artworks made by the contemporary artist
Cesare Catania ...
or directly enter the specific artworks' categories here below
and discover now other works of art made by the artist Cesare Catania:
paintings oil and acrylic on canvas,
3D paintings,
sculptures,
tapestries,
sketches,
ingenuity works (including monumental sculpture and artistic architecture)
... and if you would like to know everything about his
"most popular artworks"
scroll the slider here below ...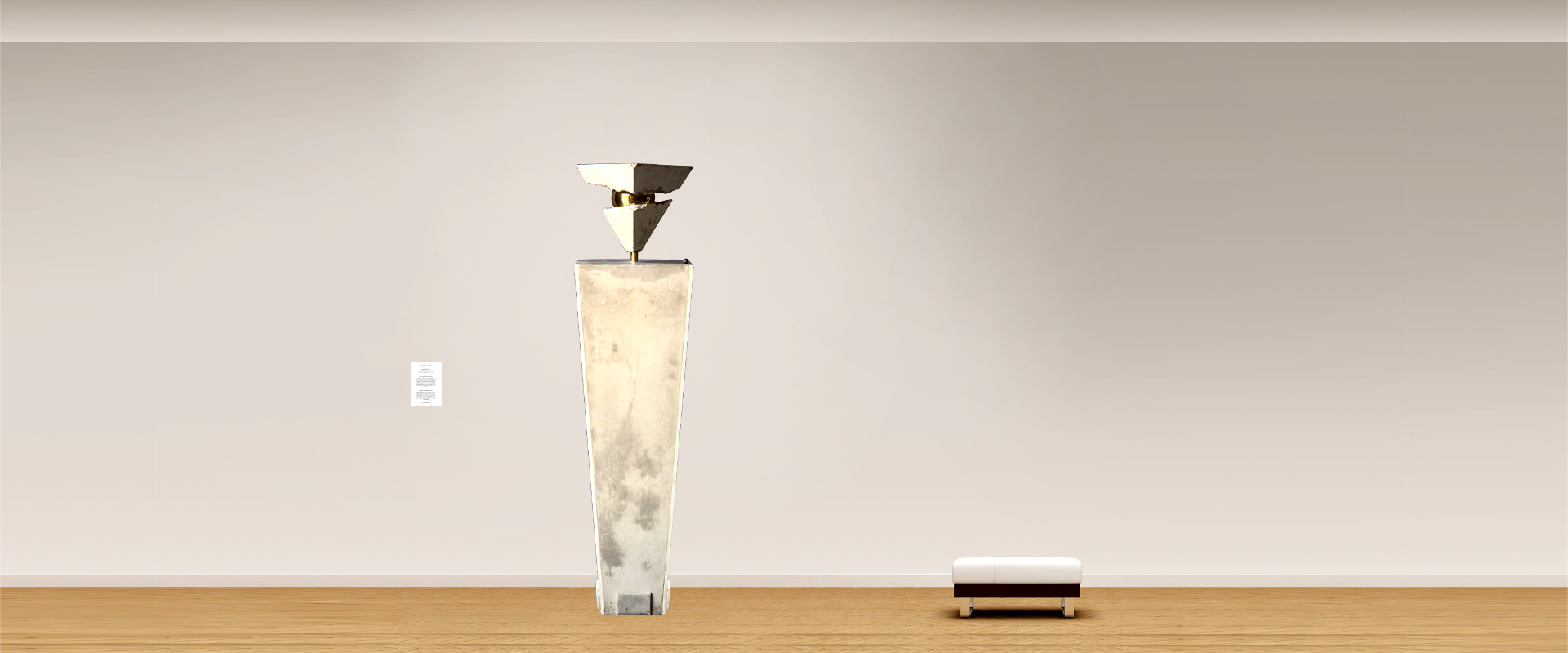 Artwork Title: "The Heart of the Earth – B Version"
"... the marble dust coming from the Earth and the meteorite fragments coming from the Universe ..."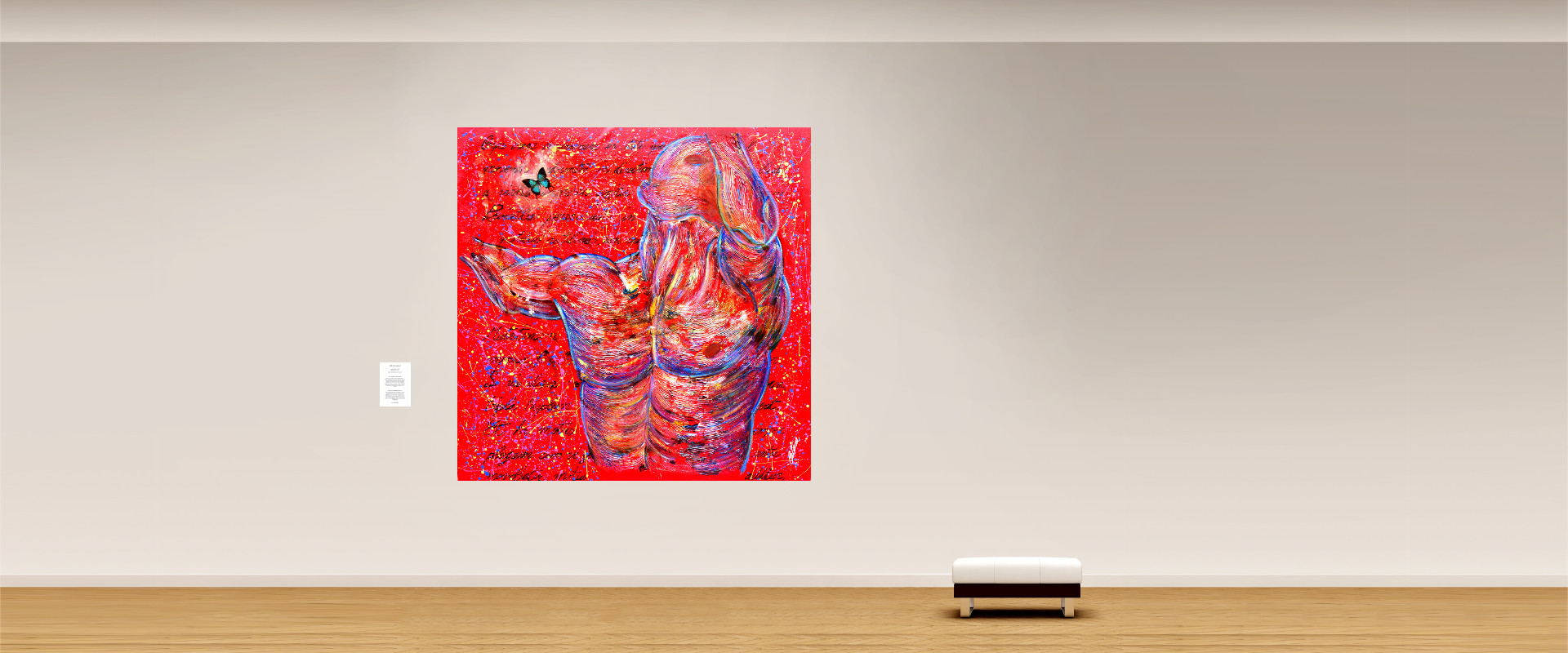 Artwork Title: "Selfportrait"
"... in this artwork Cesare Catania illustrates the oxymorons present in his personality ..."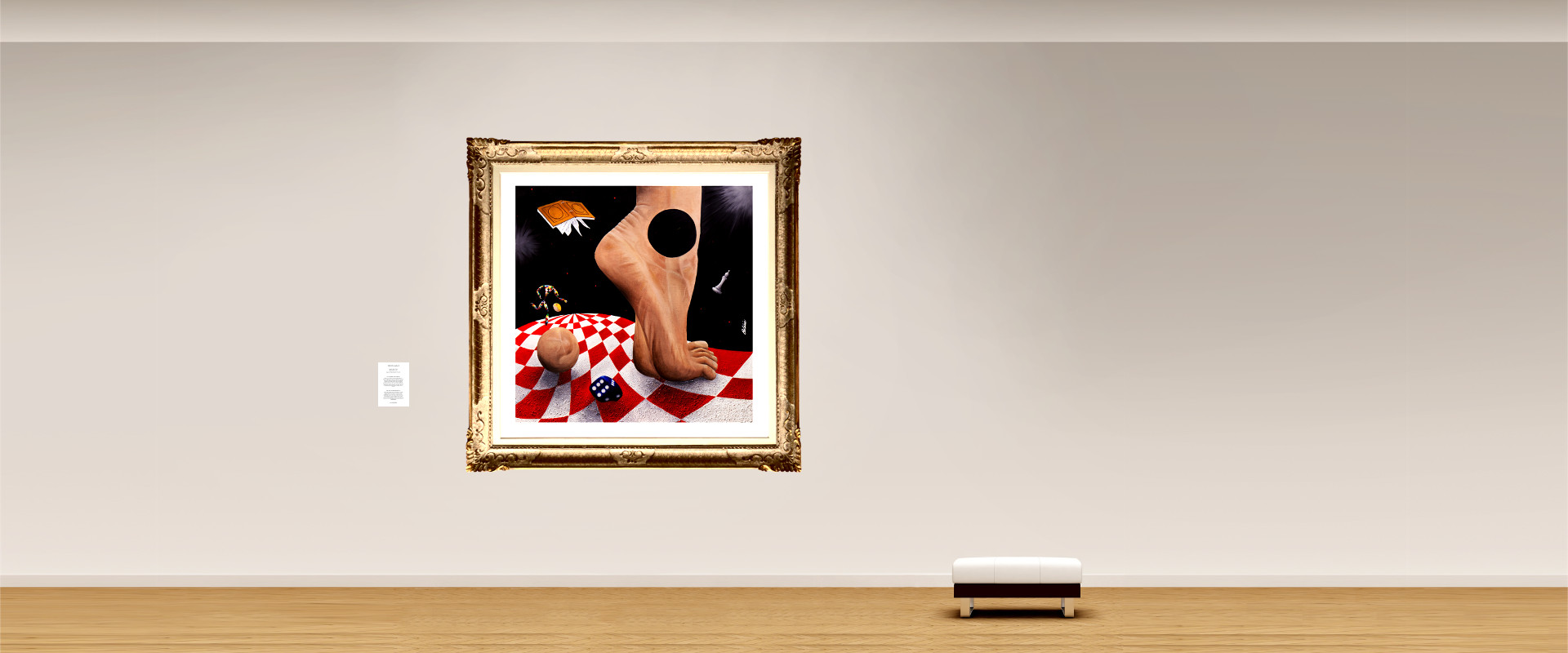 Artwork Title: "Harlequin in the Land of Giants"
"... hyperrealism and surrealism ..."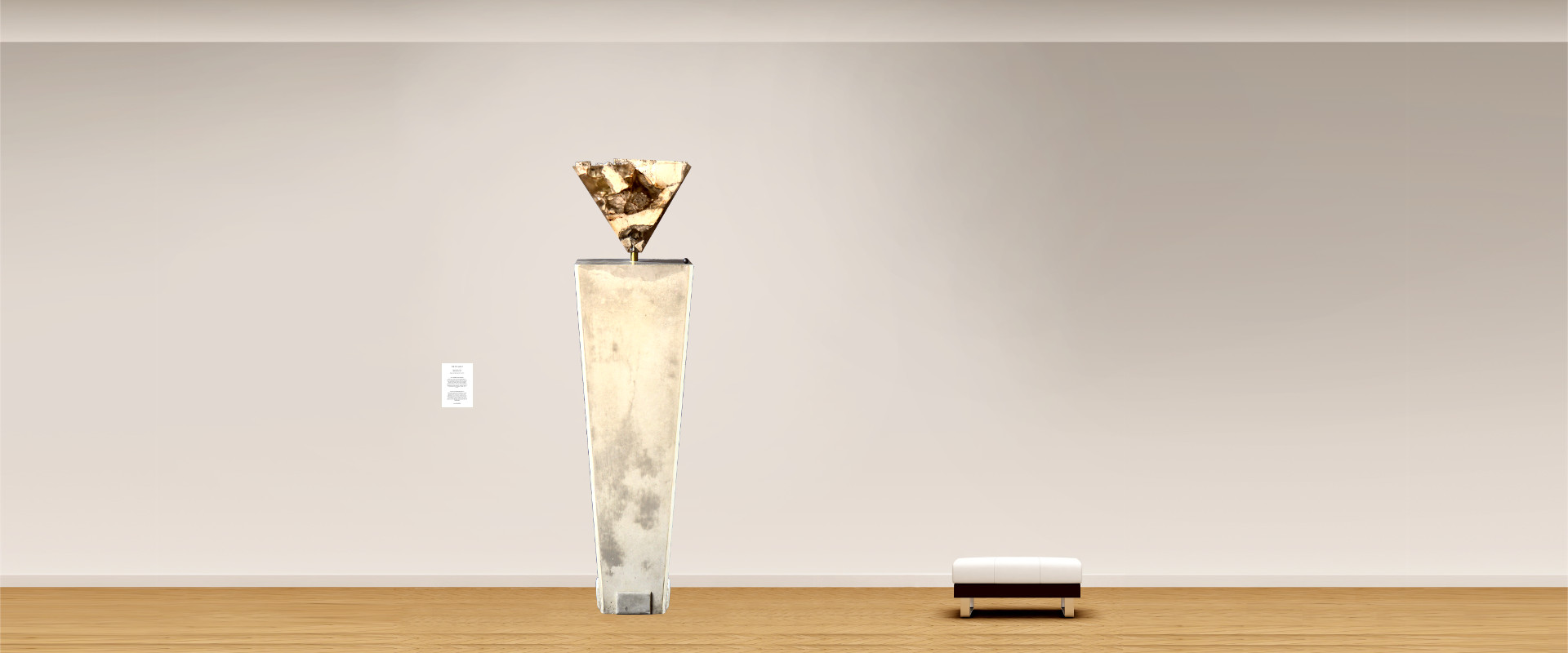 Artwork Title: "The Heart of the Earth – C Version"
"... the power of the Earth ..."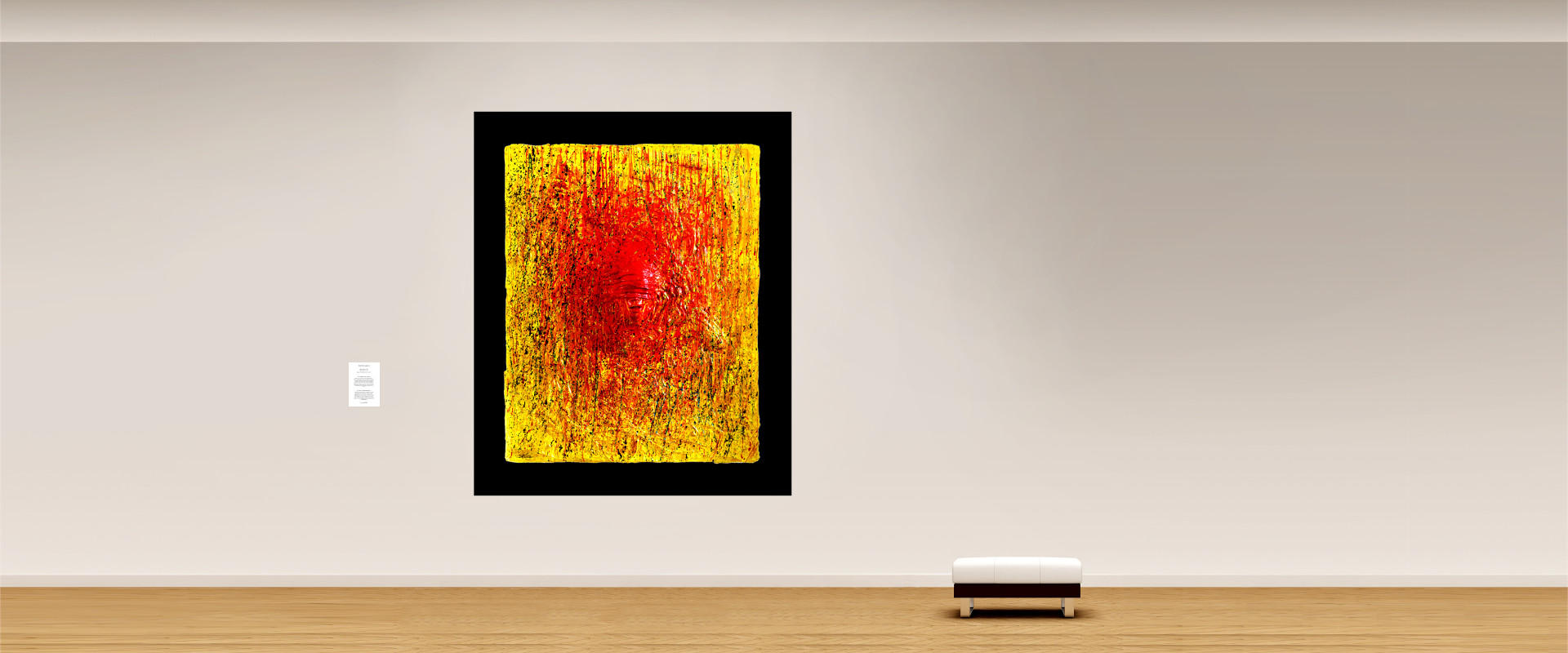 Artwork Title: "The Man Who Does Not See"
"... the man is immersed in the society around him blindfolded ..."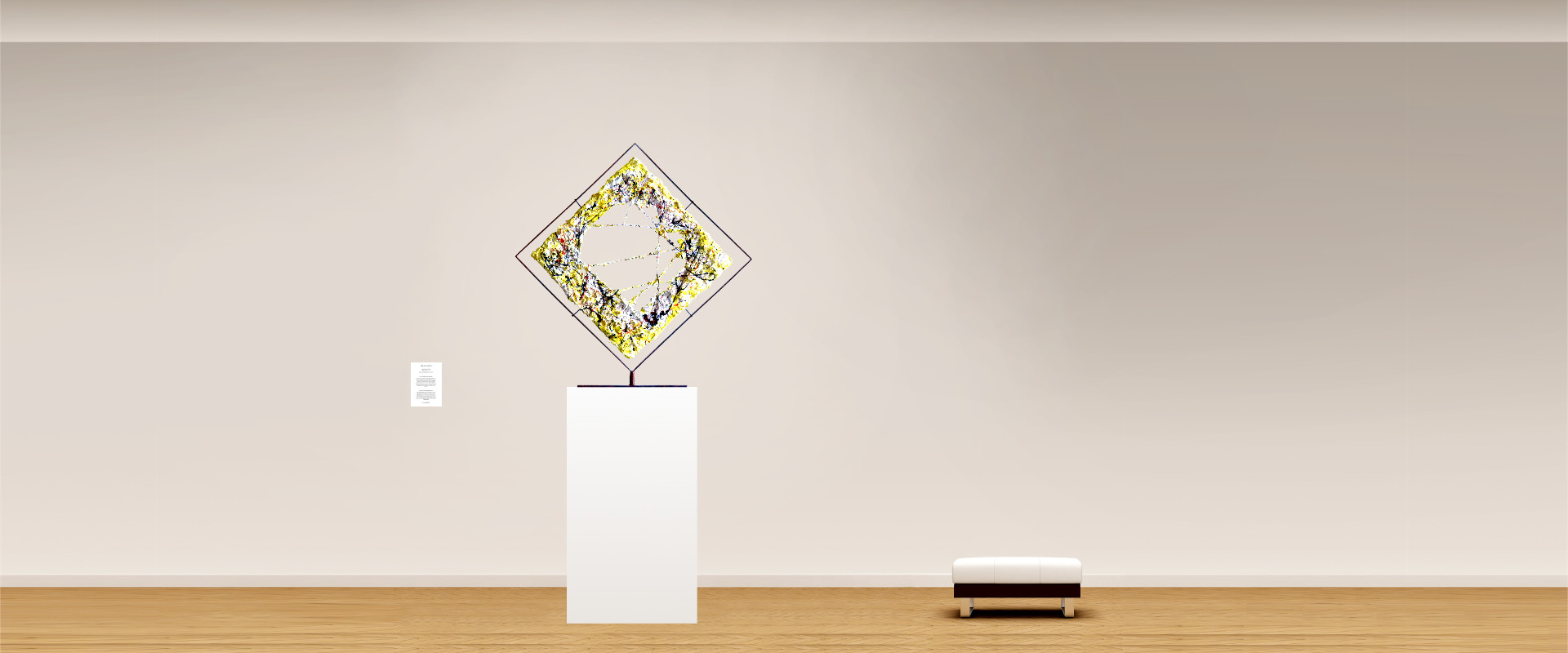 Artwork Title: "The Mouth of Etna – E Version"
"... passion for colours, for energy and for contemporary sculpture ..."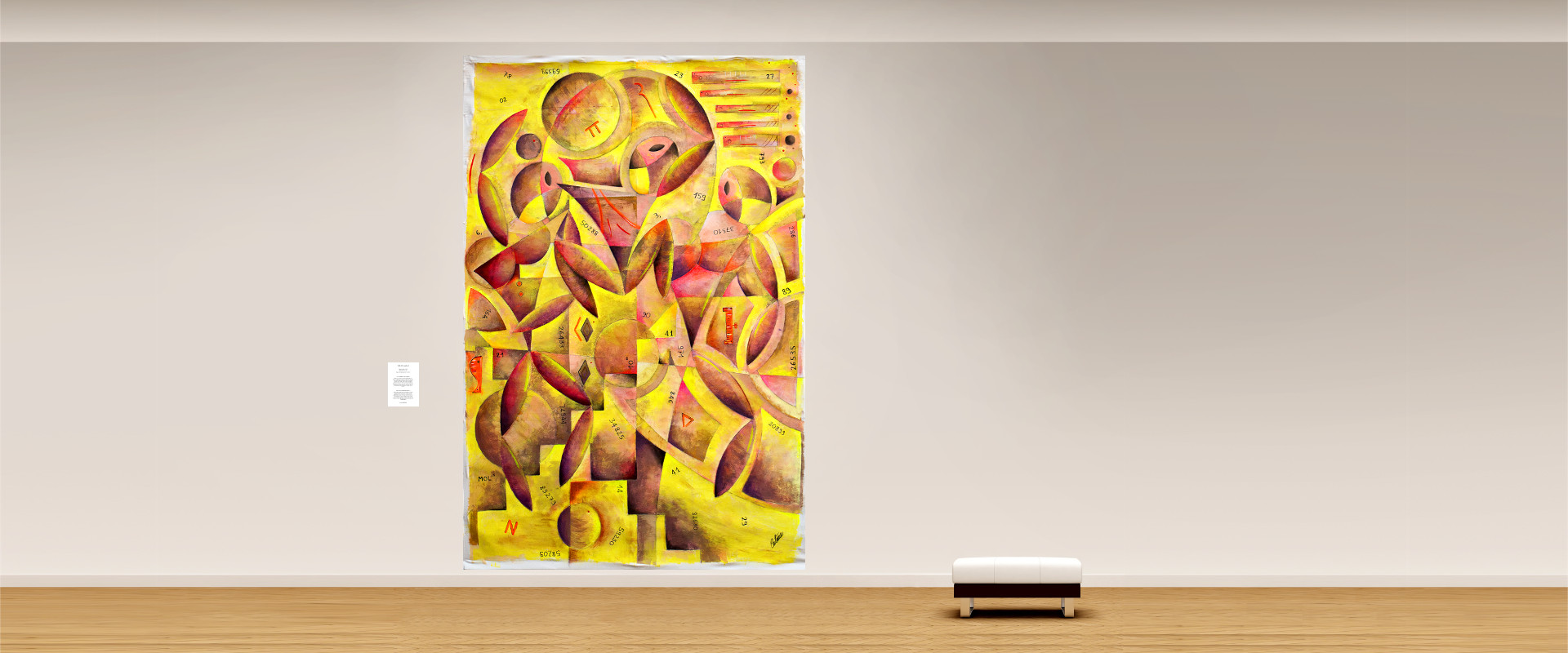 Artwork Title: "Trois Hommes"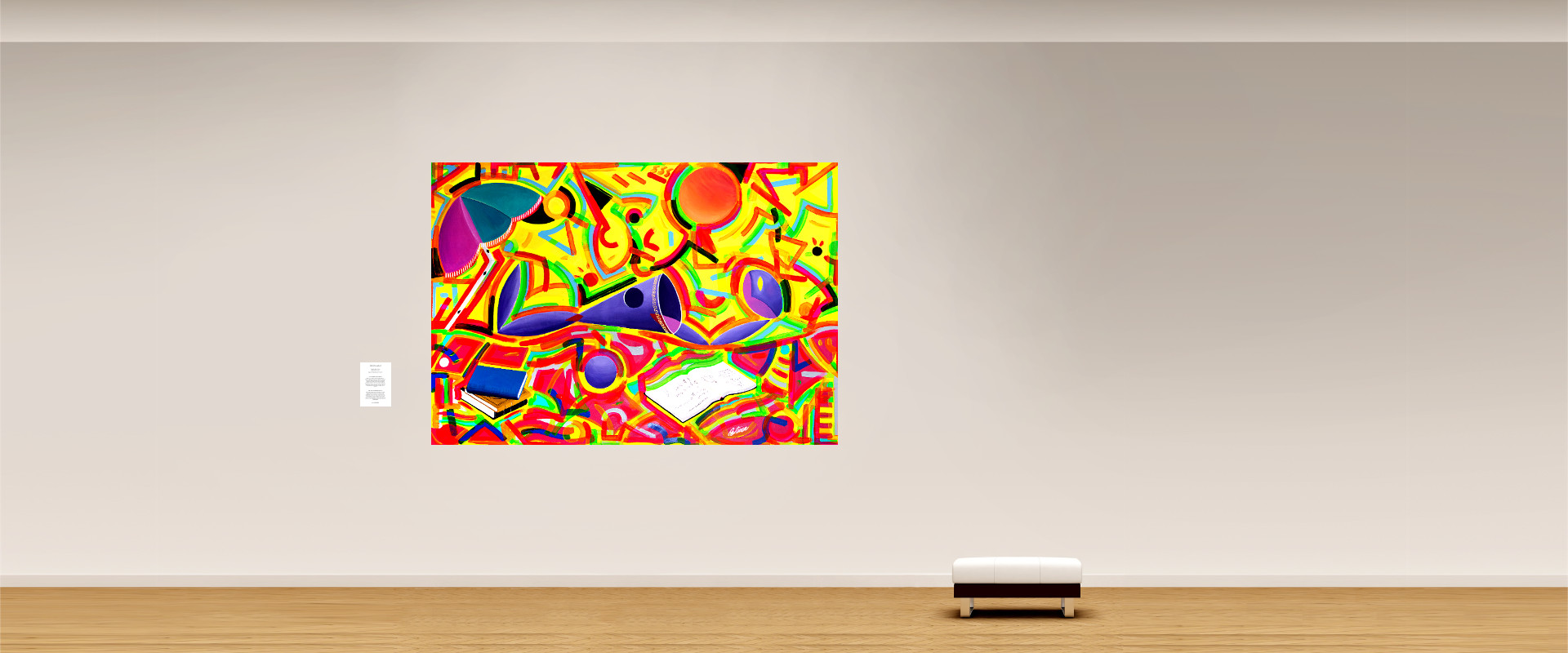 Artwork Title: "Summer Readings"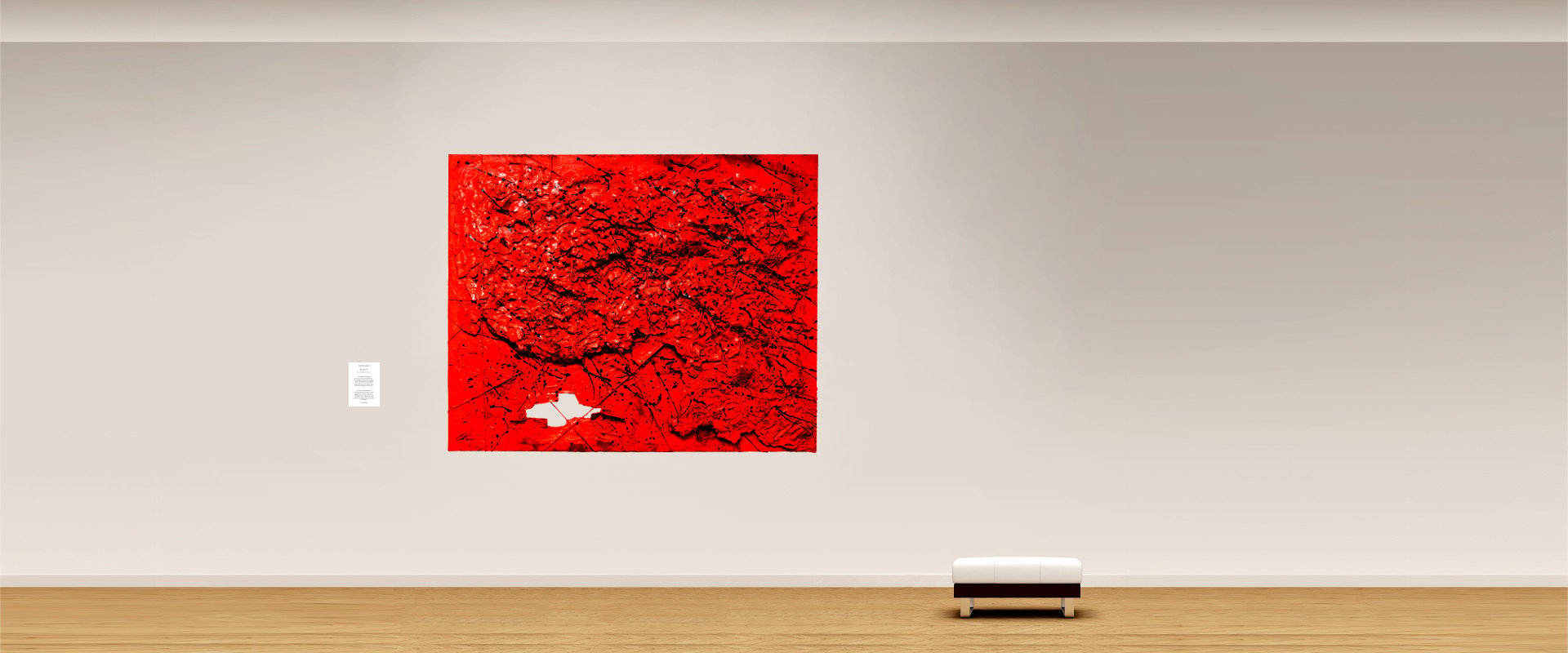 Artwork Title: "The Cage"
"... 3D painting and sculpture in the same artwork ..."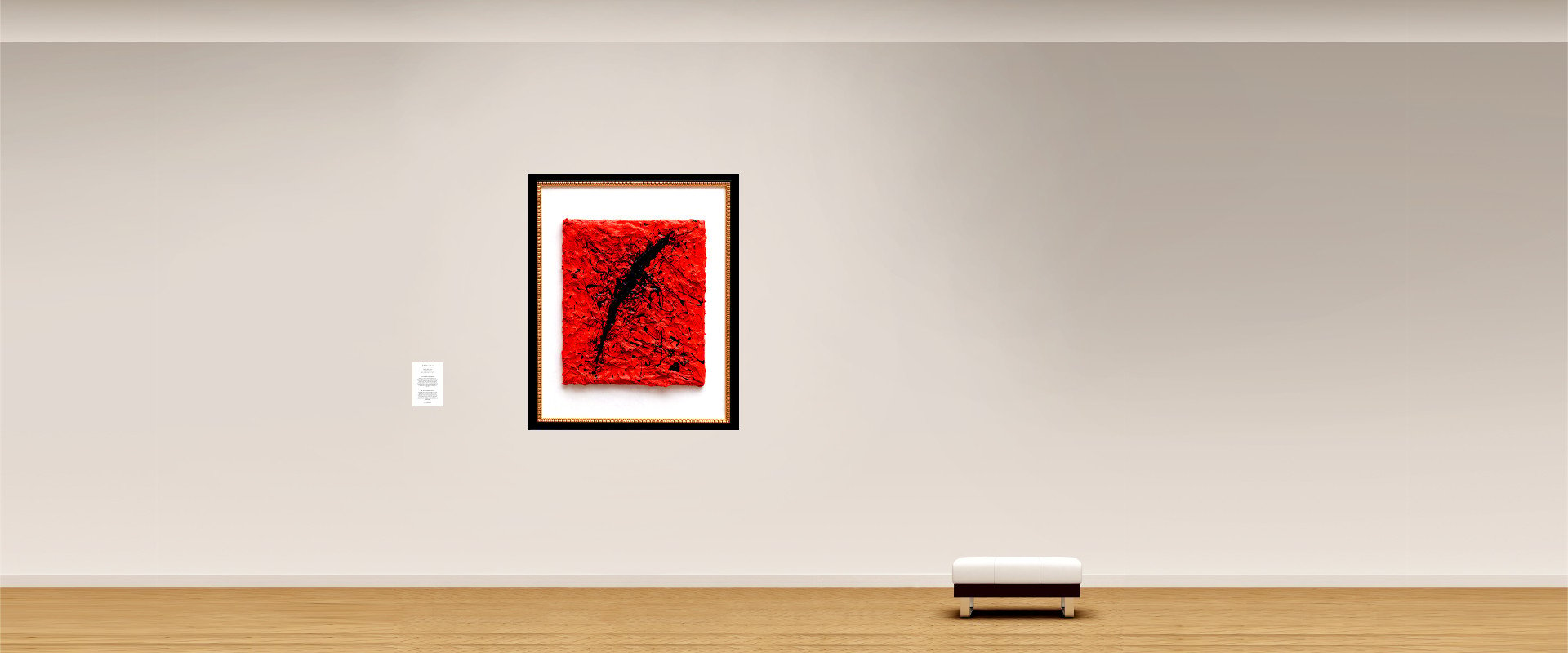 Artwork Title: "The Cutting – A Version"
"... abstraction and contemporary idea of art ..."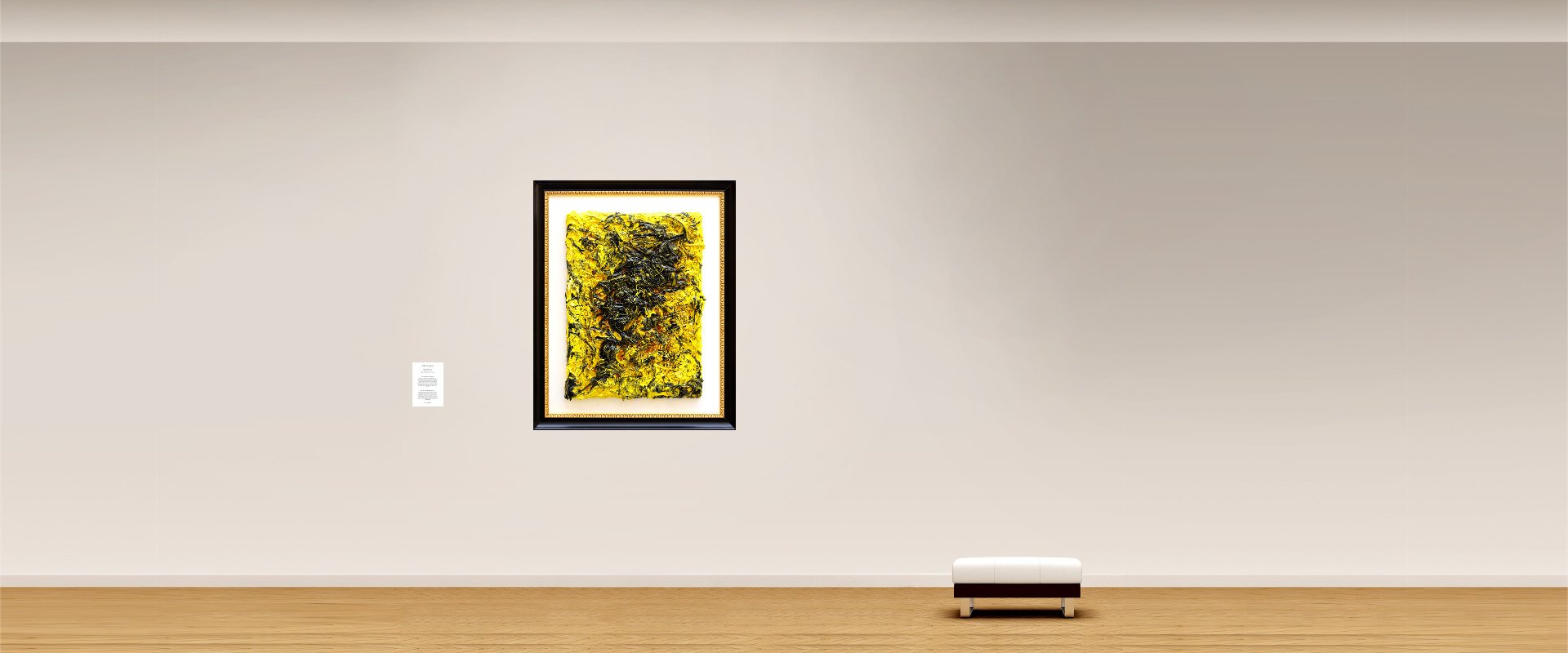 Artwork Title: "Confusion (The Open Cutting)"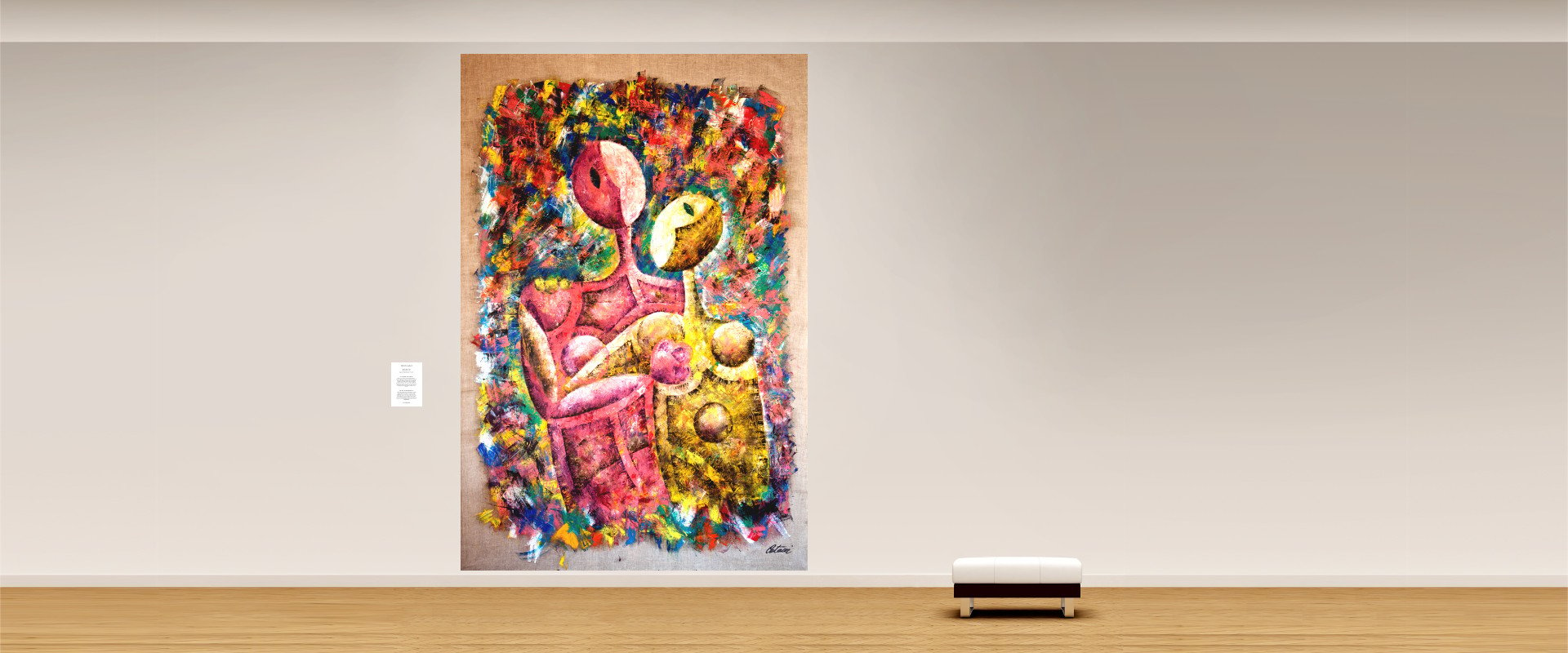 Artwork Title: "The Embrace – B Version"
"... everything starts from an embrace …"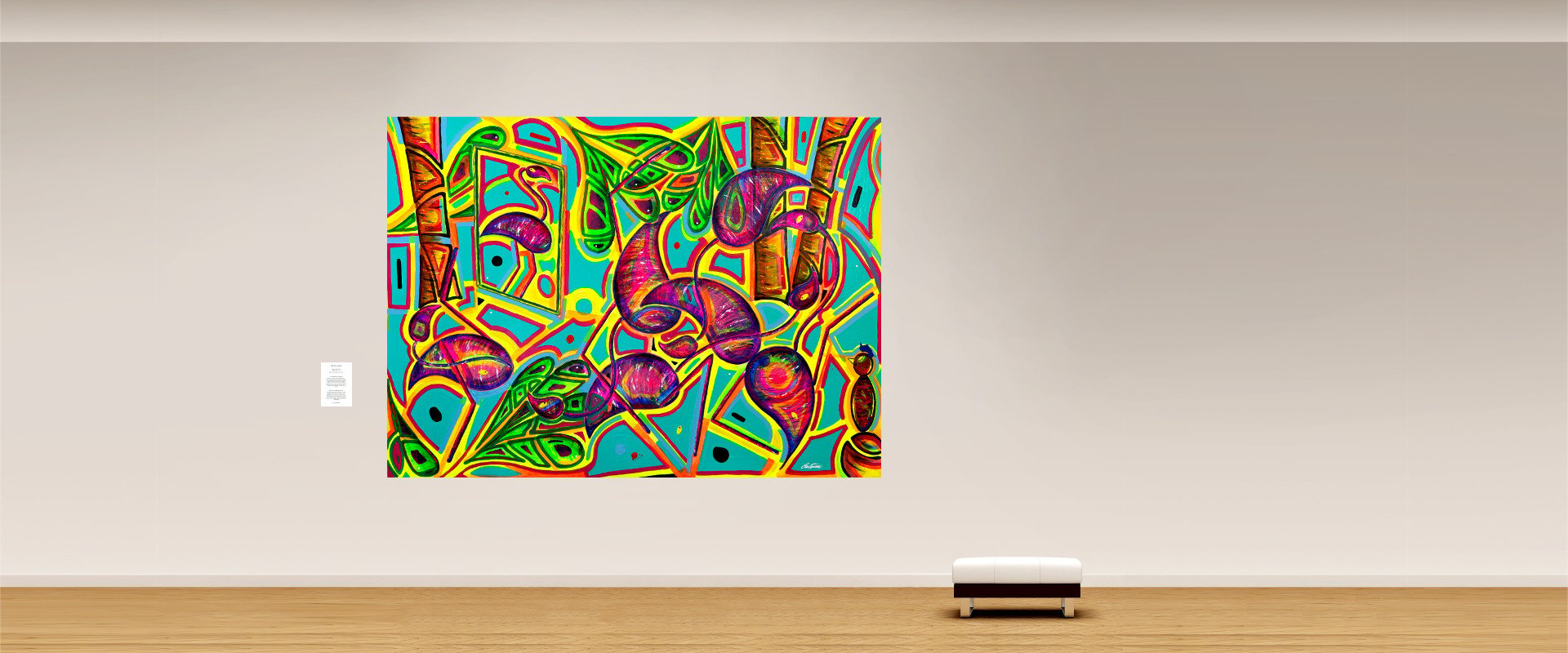 Artwork Title: "Flamingos at the Mirror"
"... the metaphor of human being ..."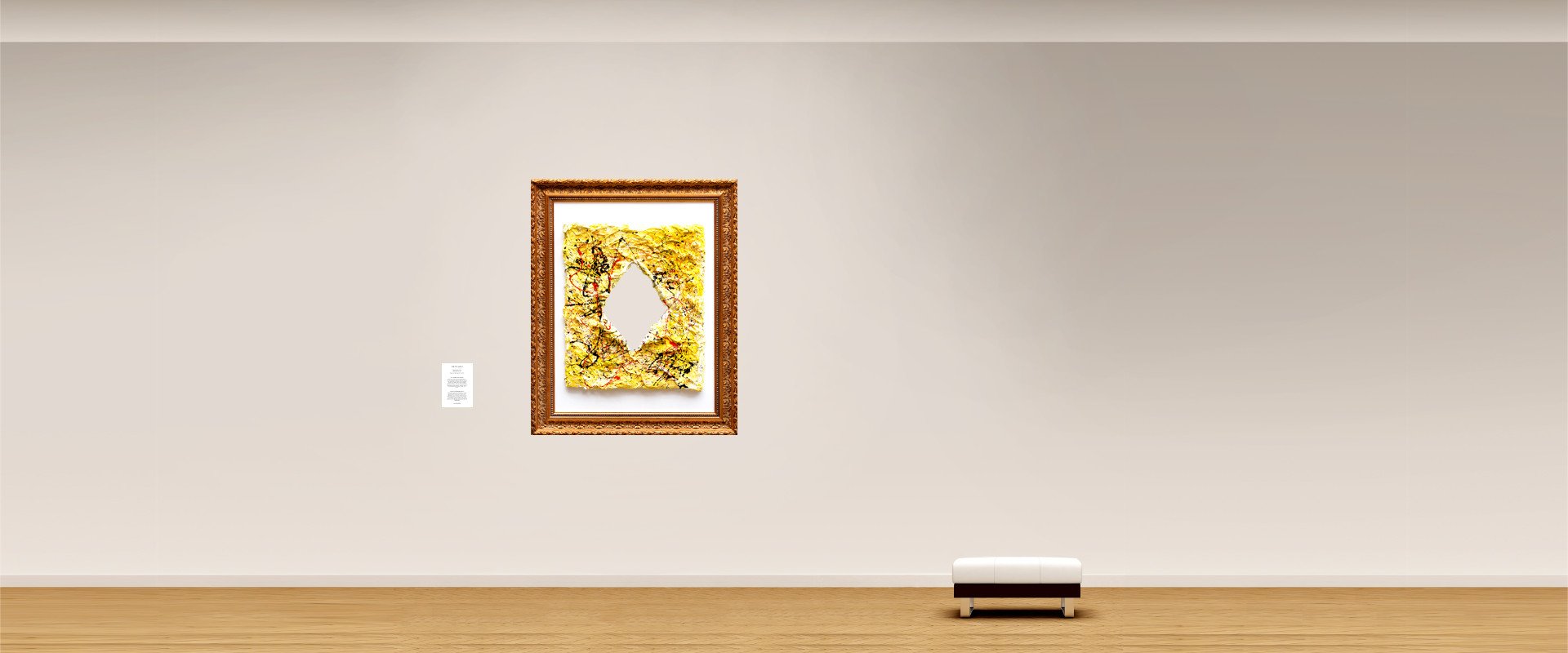 Artwork Title: "The Mouth of Etna – F Version"
"... when the sculpture becomes energy ..."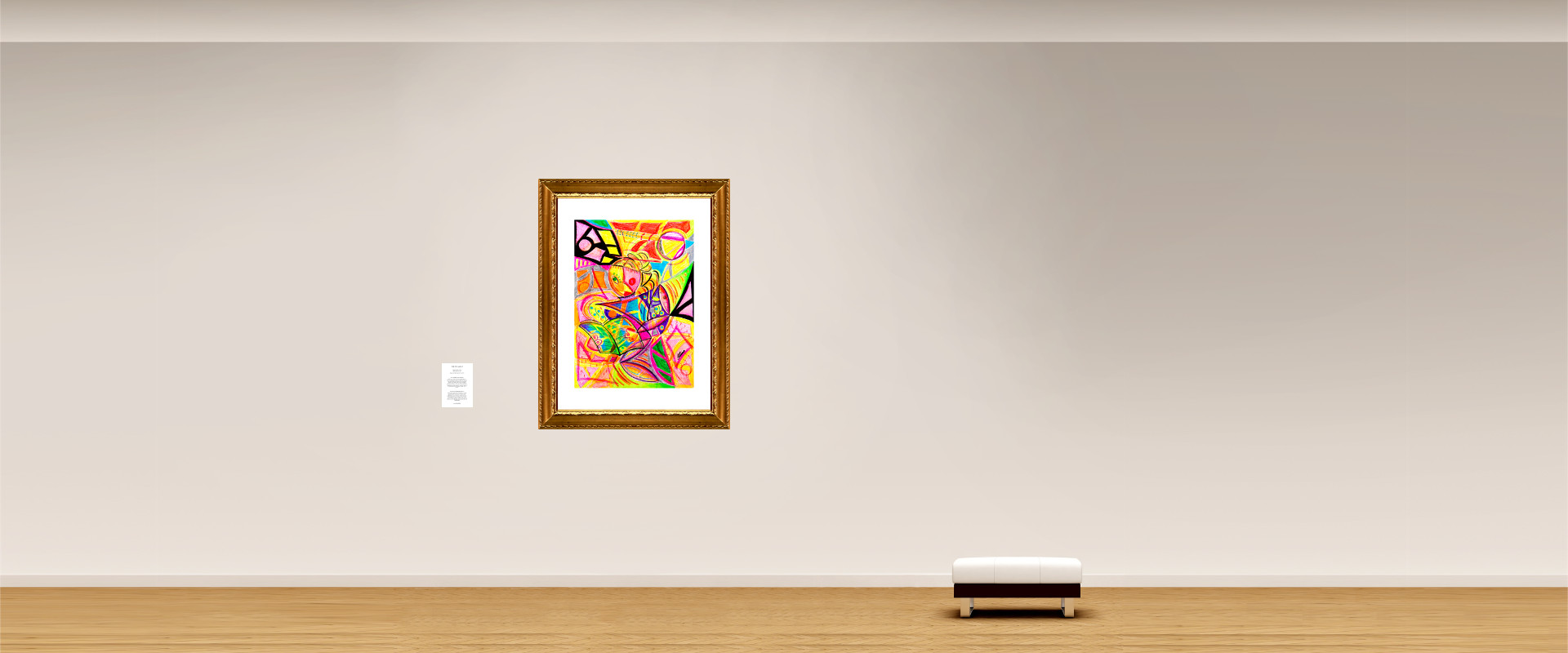 Artwork Title: "Woman with a Book"
"... love for colours ..."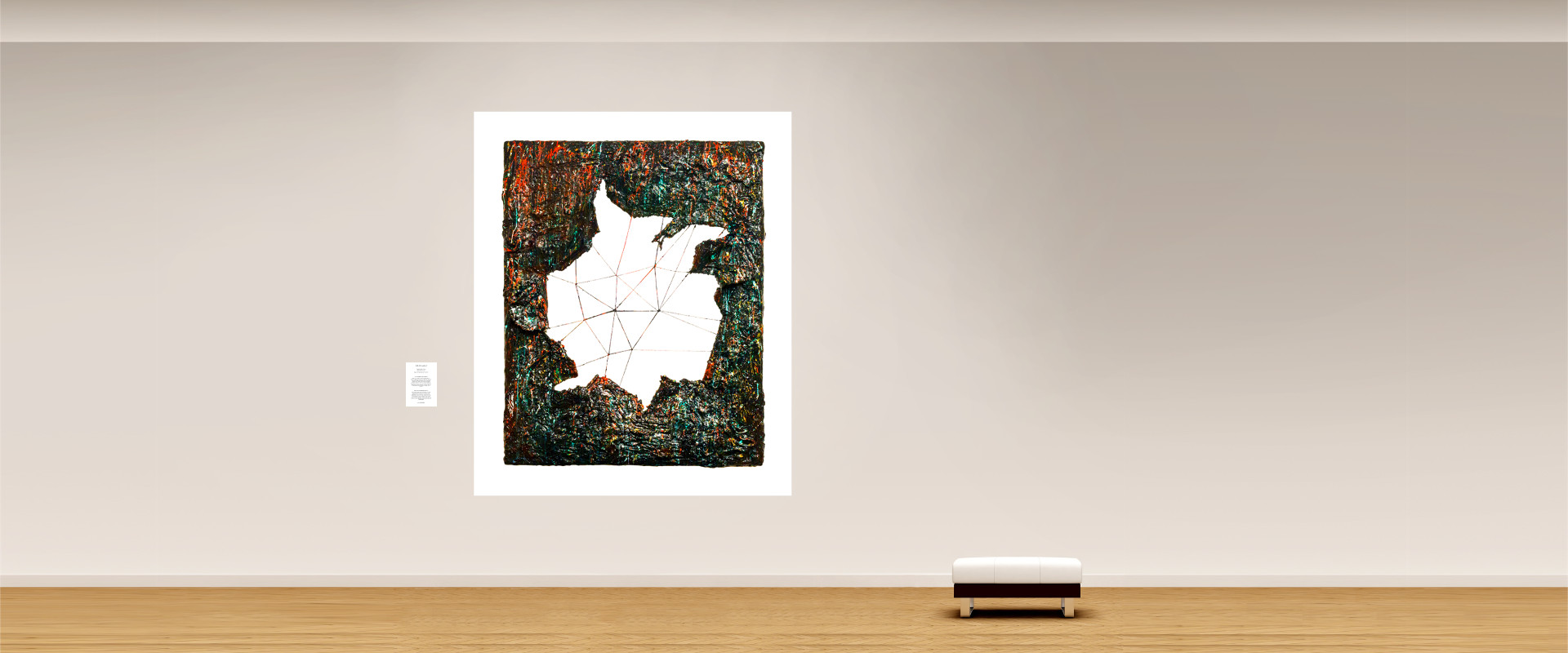 Artwork Title: "The Mouth of Etna – A Version"
"... passion for contemporary art ..."
or come back to the main menu