artwork number 53
"Harlequin in the Land of Giants" – 

Cesare Catania – 

Painting – Contemporary Art
Year: 2017
Dimensions: 100 cm x 100 cm
Technique: Oil painting on canvas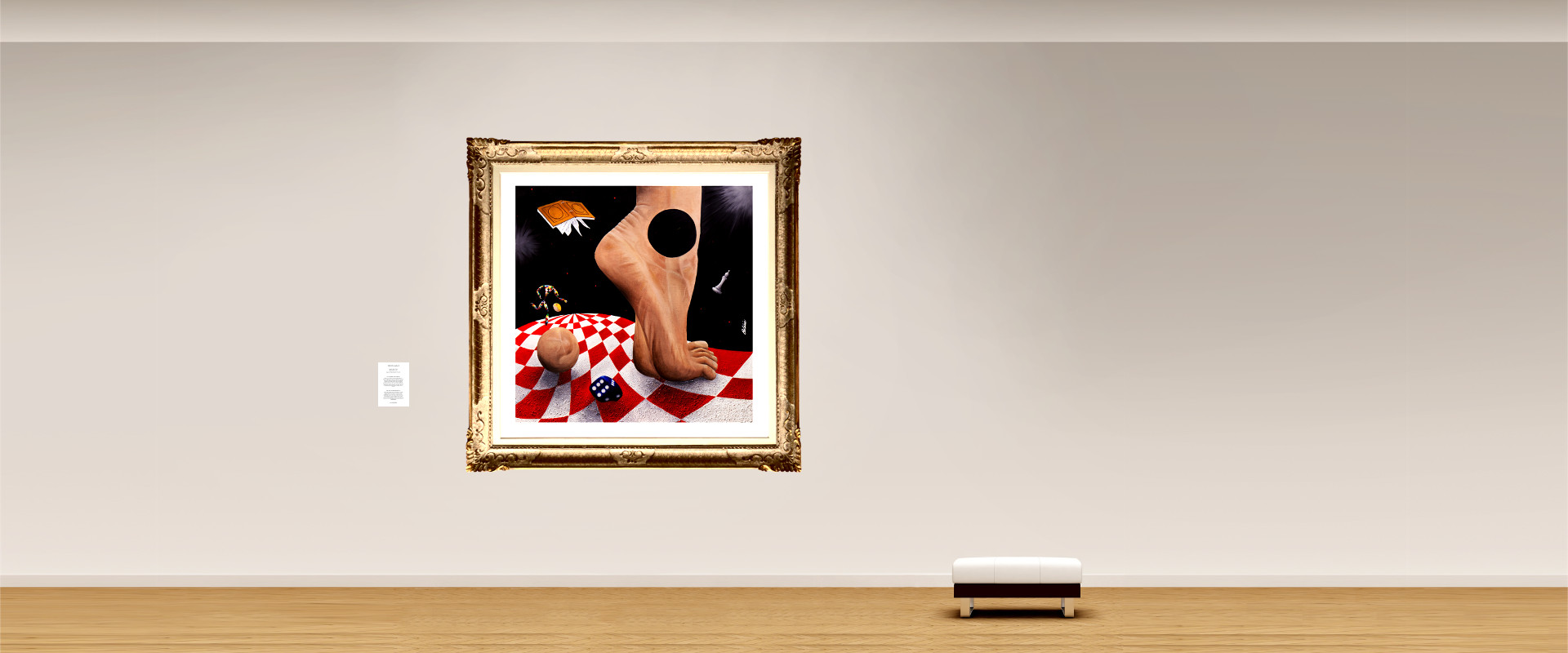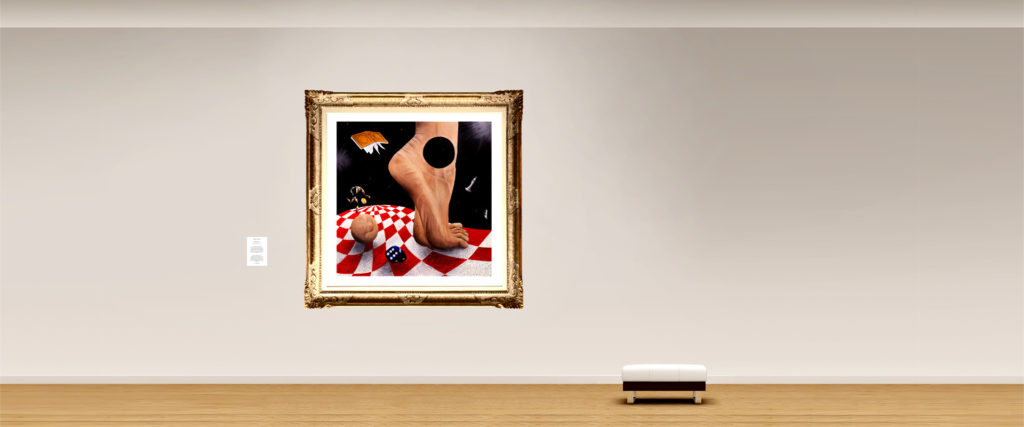 Description
In the painting " Harlequin in the Land of Giants ", the contemporary artist  Cesare Catania returns to the character of Harlequin. The latter is intent on playing chasing his head, as is usual for the author a sign of lightheartedness, despite being in a world full of difficulties, the land of the giants. Harlequin is painted in the plastic posture of the athlete that is running, as dynamic and fluid as all the rest of the scene: the foot of the giant in full swing, the bishop is falling towards the ground, the dice has just fallen onto the sand chess board. In the distance a book that unfolds the wings over the scene.
Cultural Background
Many are the reminders to previous paintings by the author. In addition to the charapter of Harlequin, in this "Harlequin in the Land of Giants" we find the same book already present in "Summer Readings" (it's about the "Theory of Shells and Thin Membranes", a tribute to Pier Luigi Nervi). Besides, two other objects painted yet in the past by the italian artist in this surrealistic painting are "the white and red chessboard and the bishop" in "Chess", as well as the recall of the difficulties encountered by the protagonist in this case symbolized by the land of the giants.
Inside the Painting "Harlequin in the Land of Giants"
It must be emphasized that in this work Cesare Catania decides to paint the Giant as almost a photographic realism oil painting, in a clear contrast to the rest of the scene, assuming instead the warm and surreal colors of childhood cartoon realism. The chessboard on which the scene is played is technically made with sand and ground coffee mixed with oil paint, to create the prospective effect of the proximity of the close-up of the picture and the distance of the foreground. The sand used is in fact of variable granulometry, fine in the background, large grain as it approaches the close up.
In the lower right the giant's ankle, which, during the rapid movement of the latter, is rolled away and is standing motionless on the sand.
To know much more about the LINKED ARTWORKS belonging to the same contemporary painter,
please click on the images below: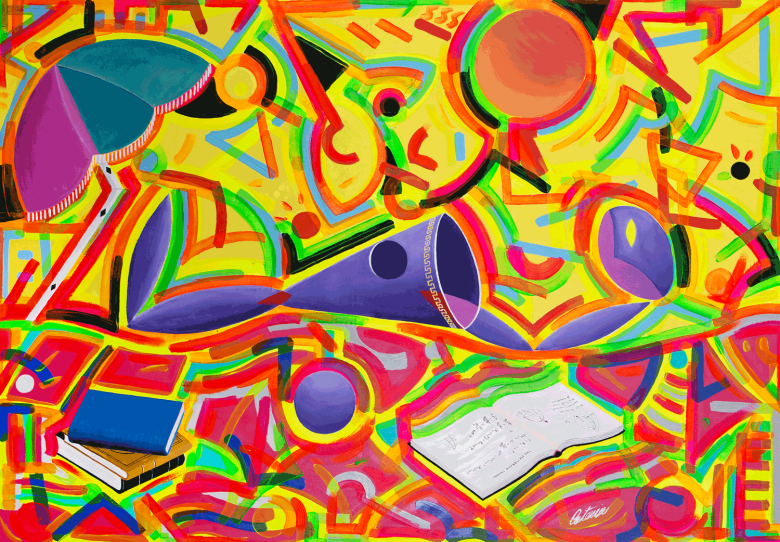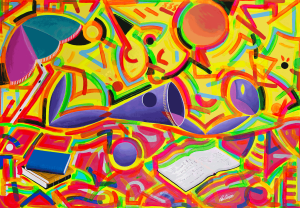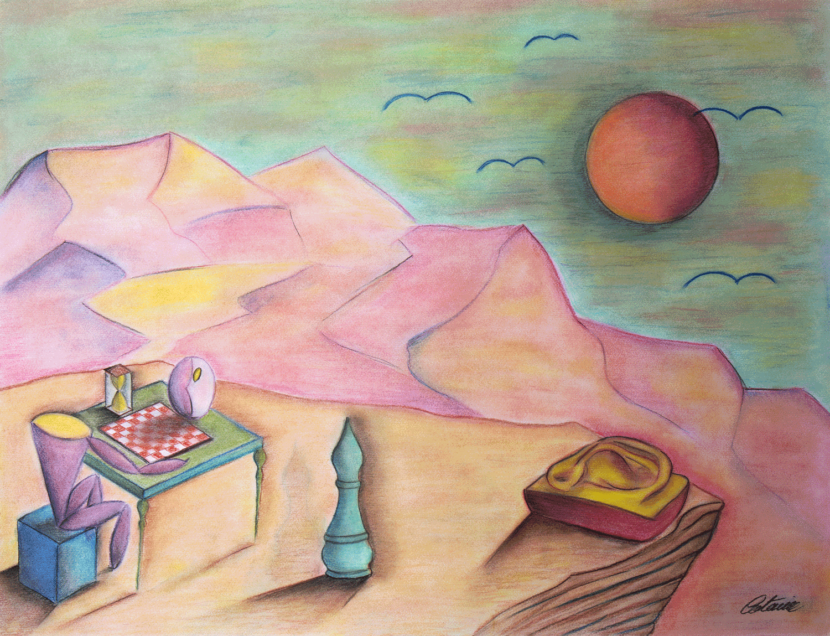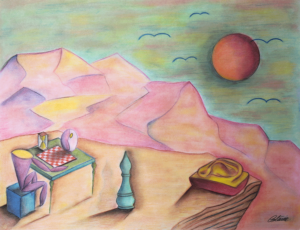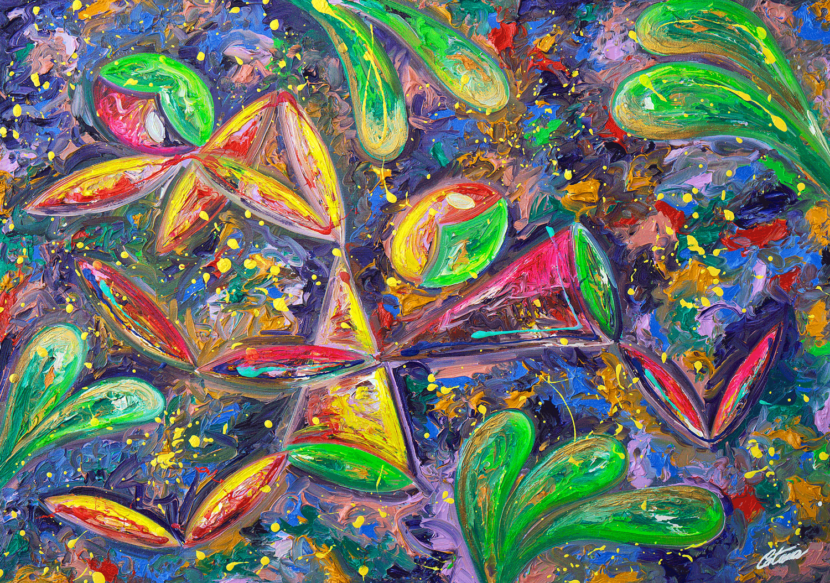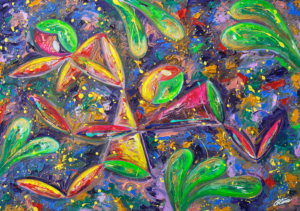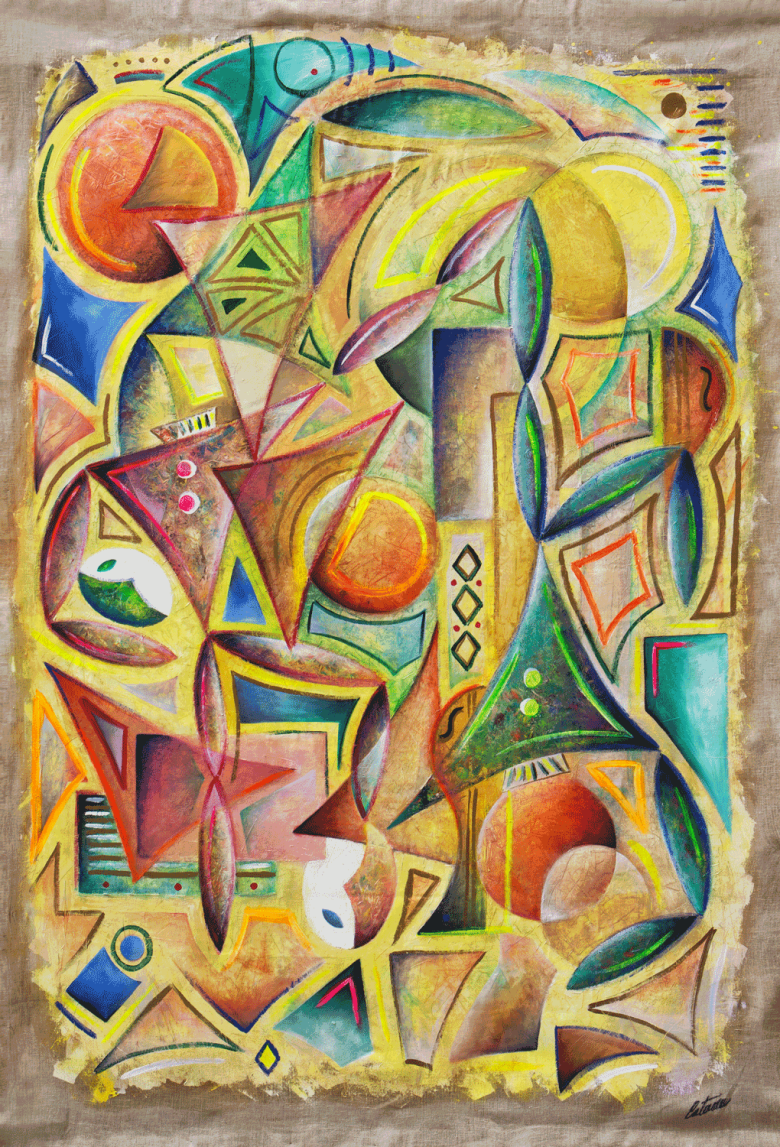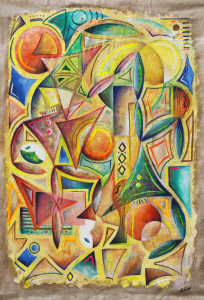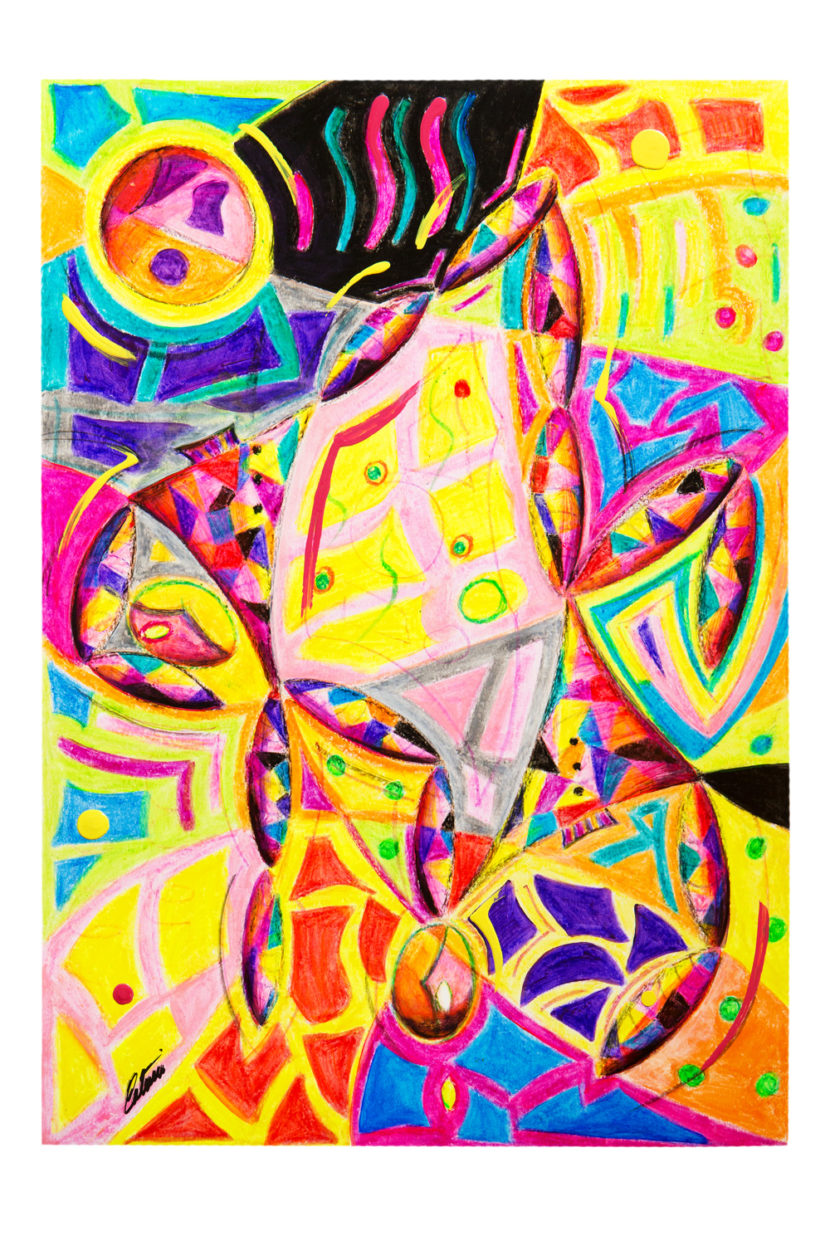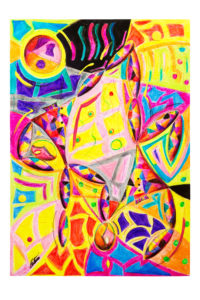 … you may also like …
---
... and now
discover the other works of art
by Cesare Catania ...
or enter directly below in the other categories
and immediately discover other works of art by the artist Cesare Catania:
oil on canvas and acrylic paintings,
three-dimensional sculpture paintings,
sculptures,
oil on canvas and acrylic tapestries,
sketches,
intellectual works (including monumental sculpture and works of architecture)
... and if you want to know everything about his "most popular works"
scroll the slider below ...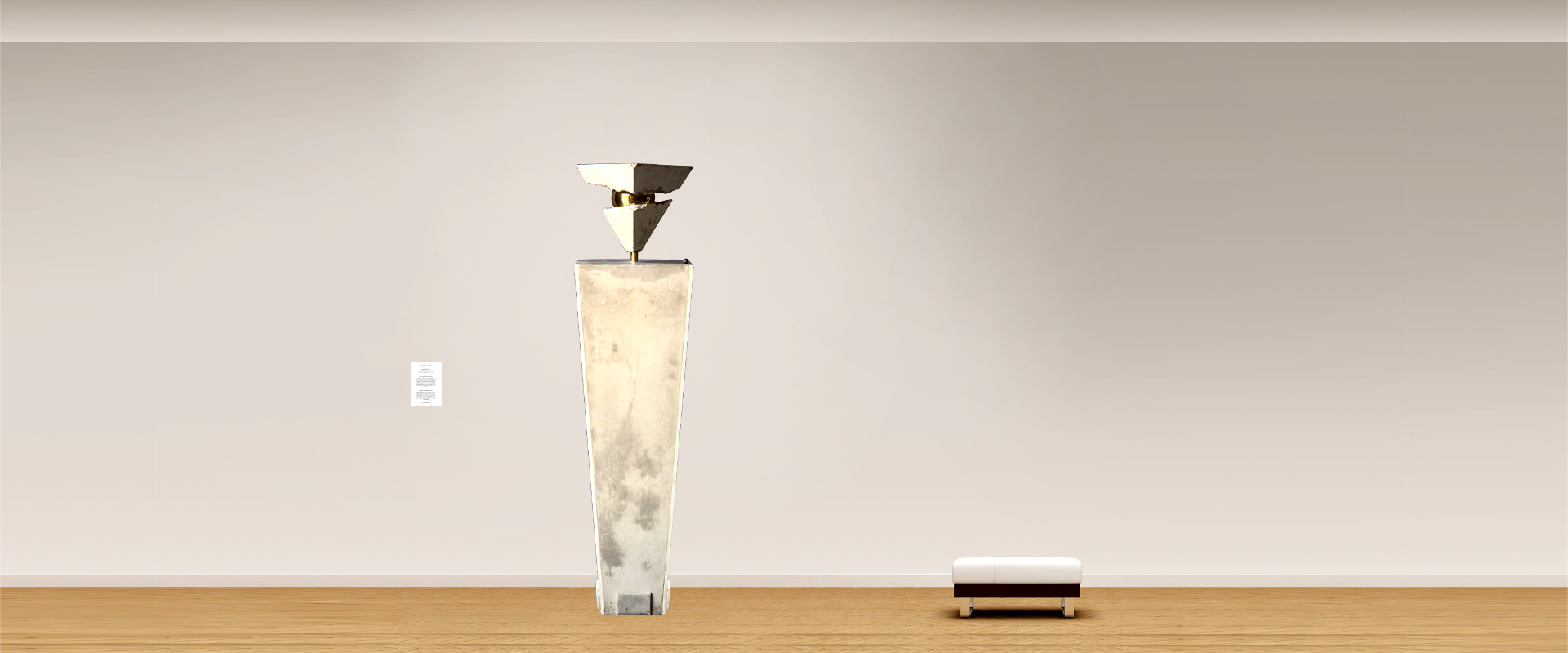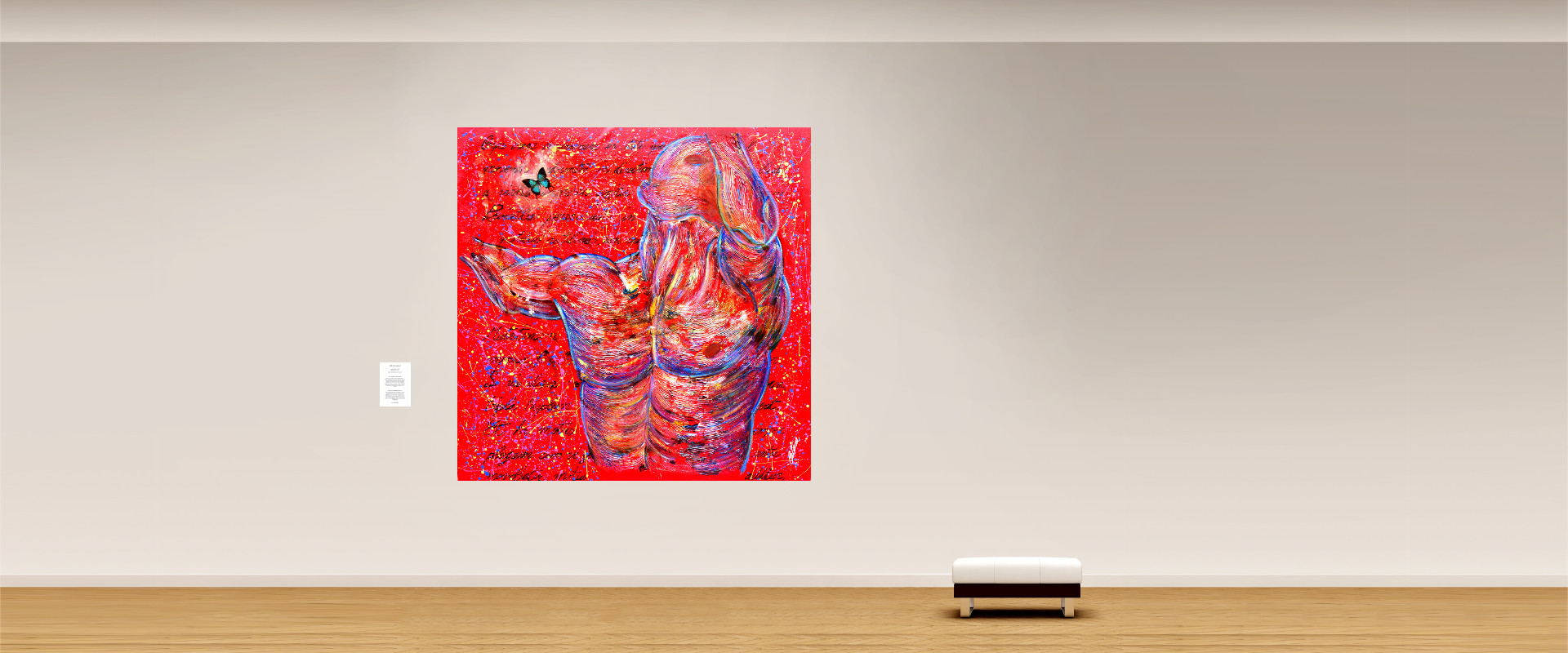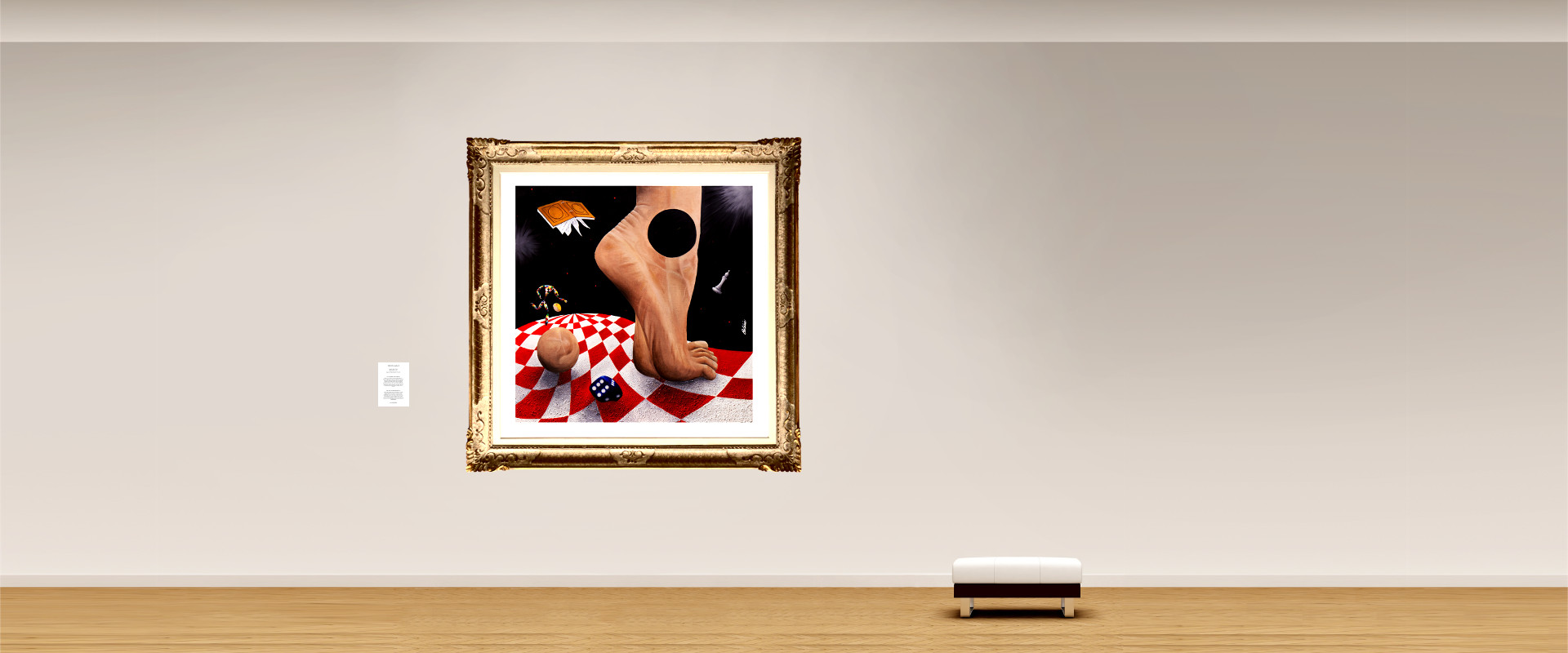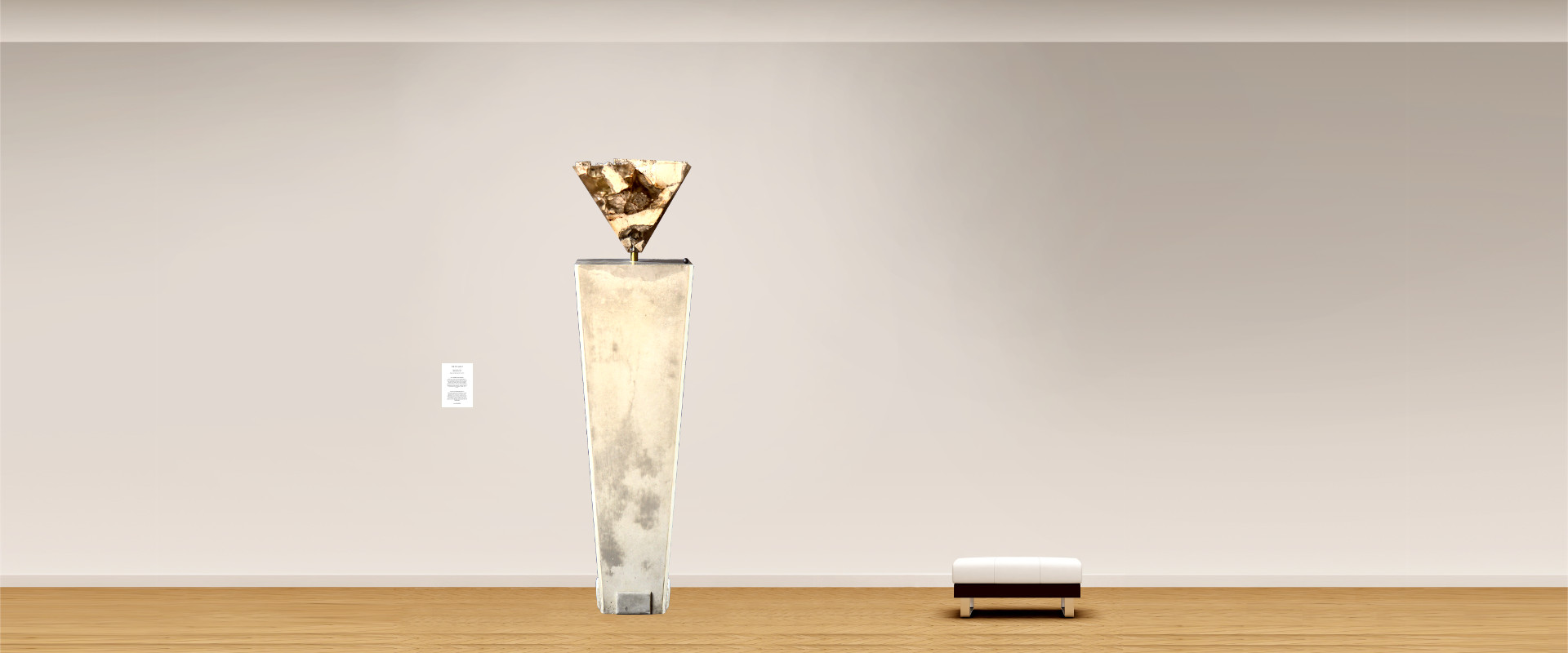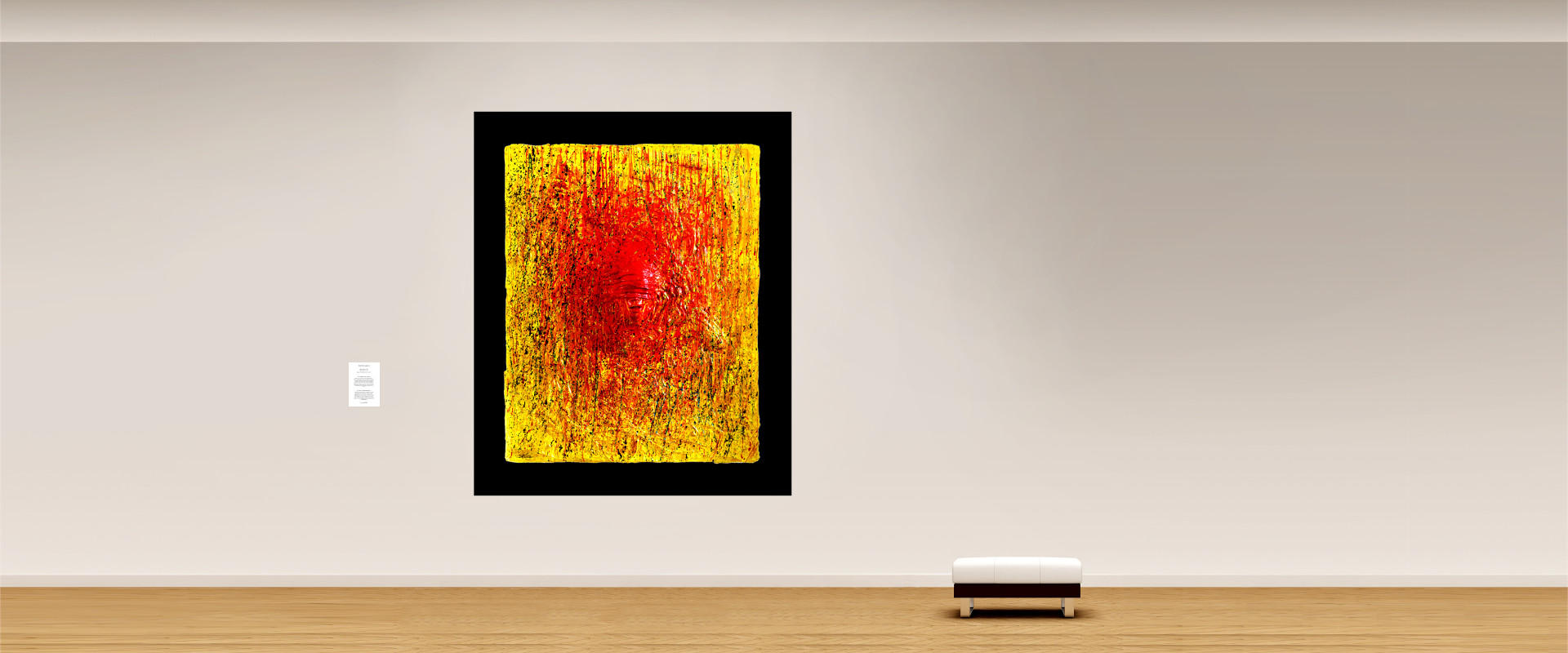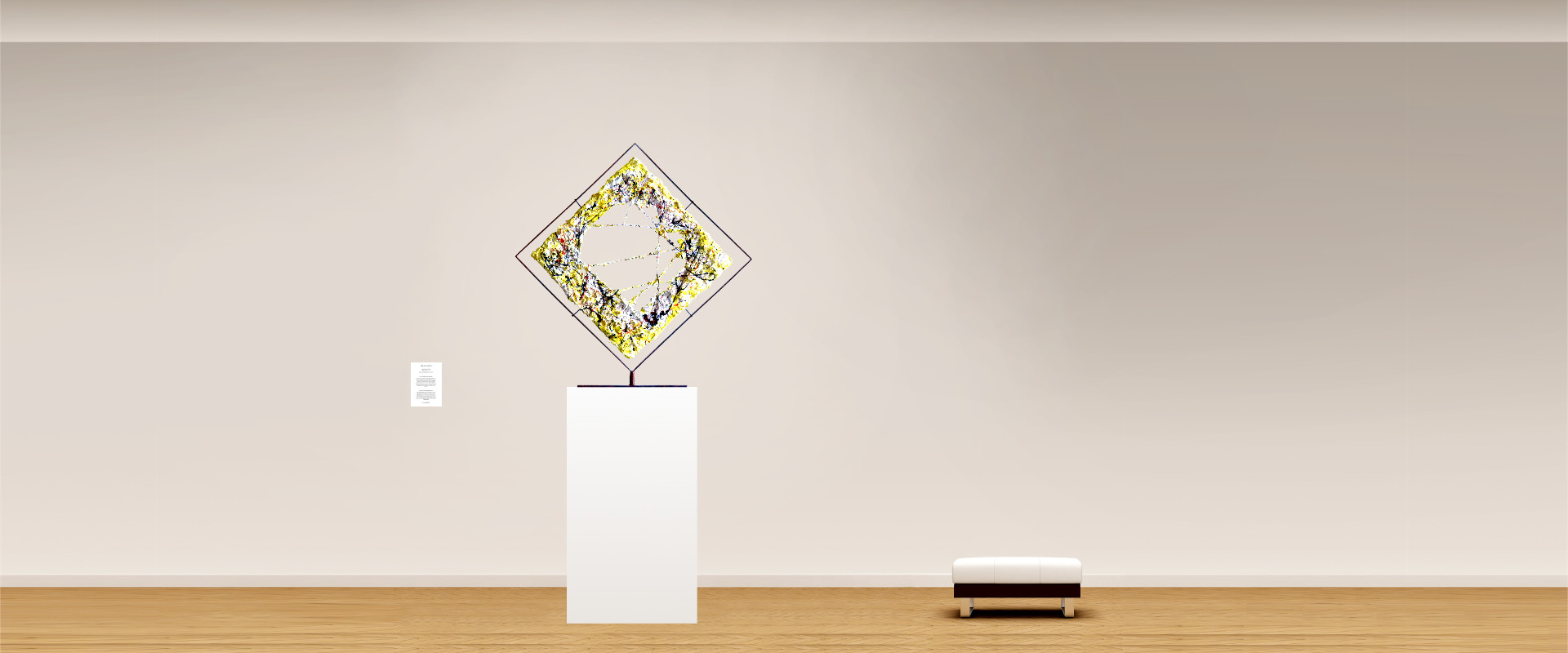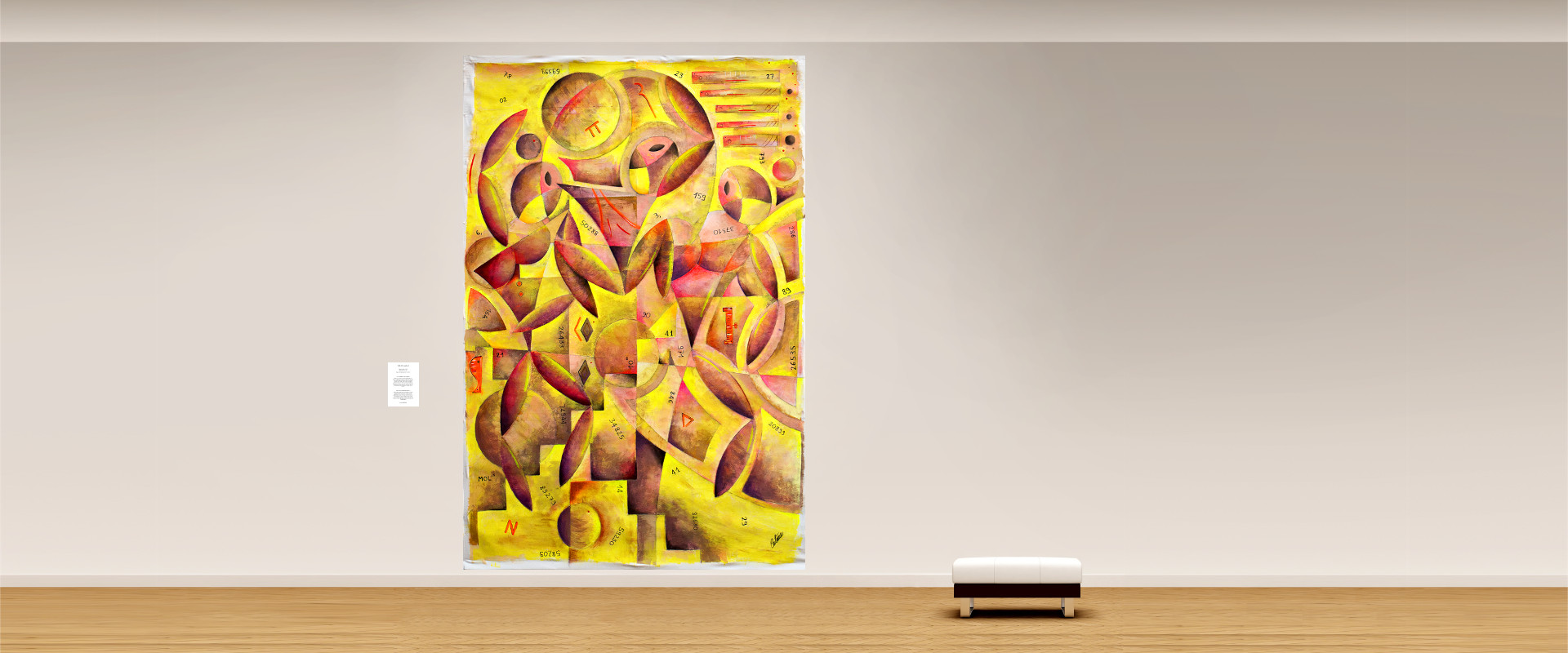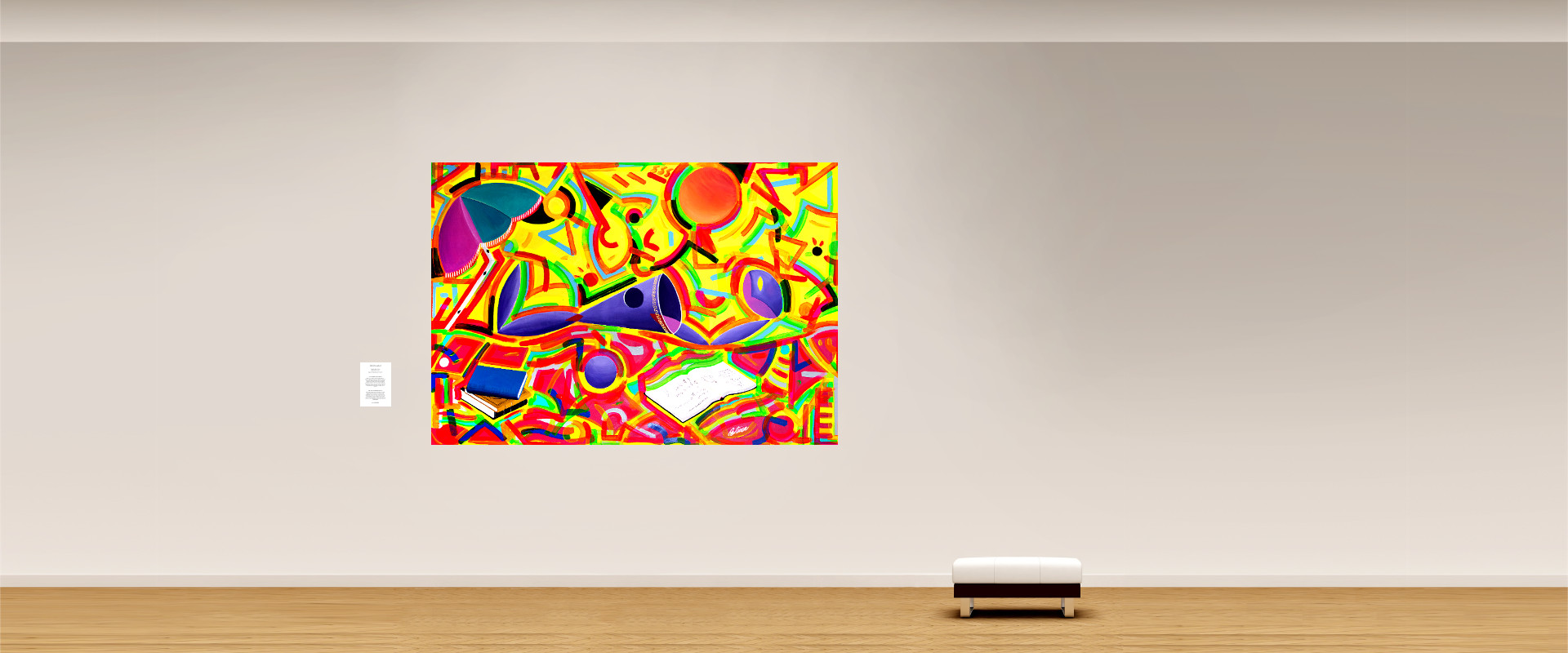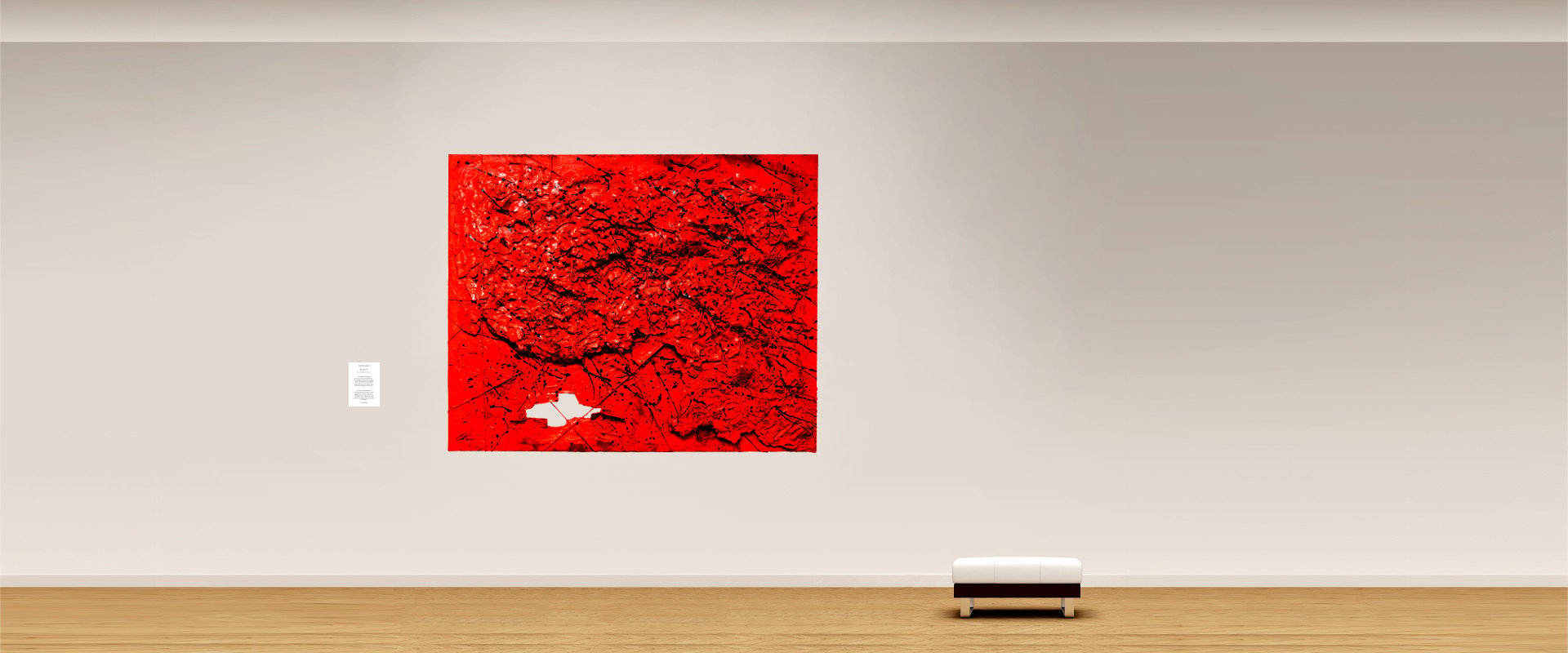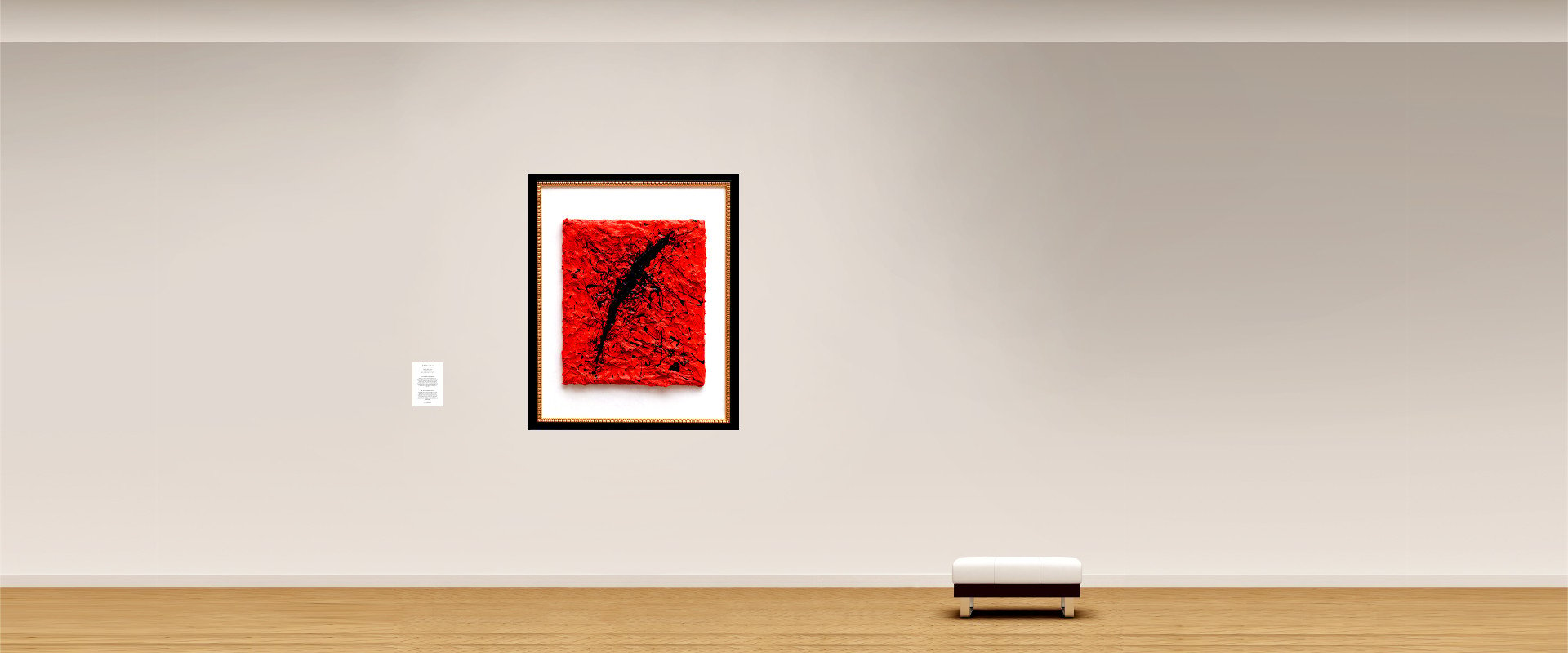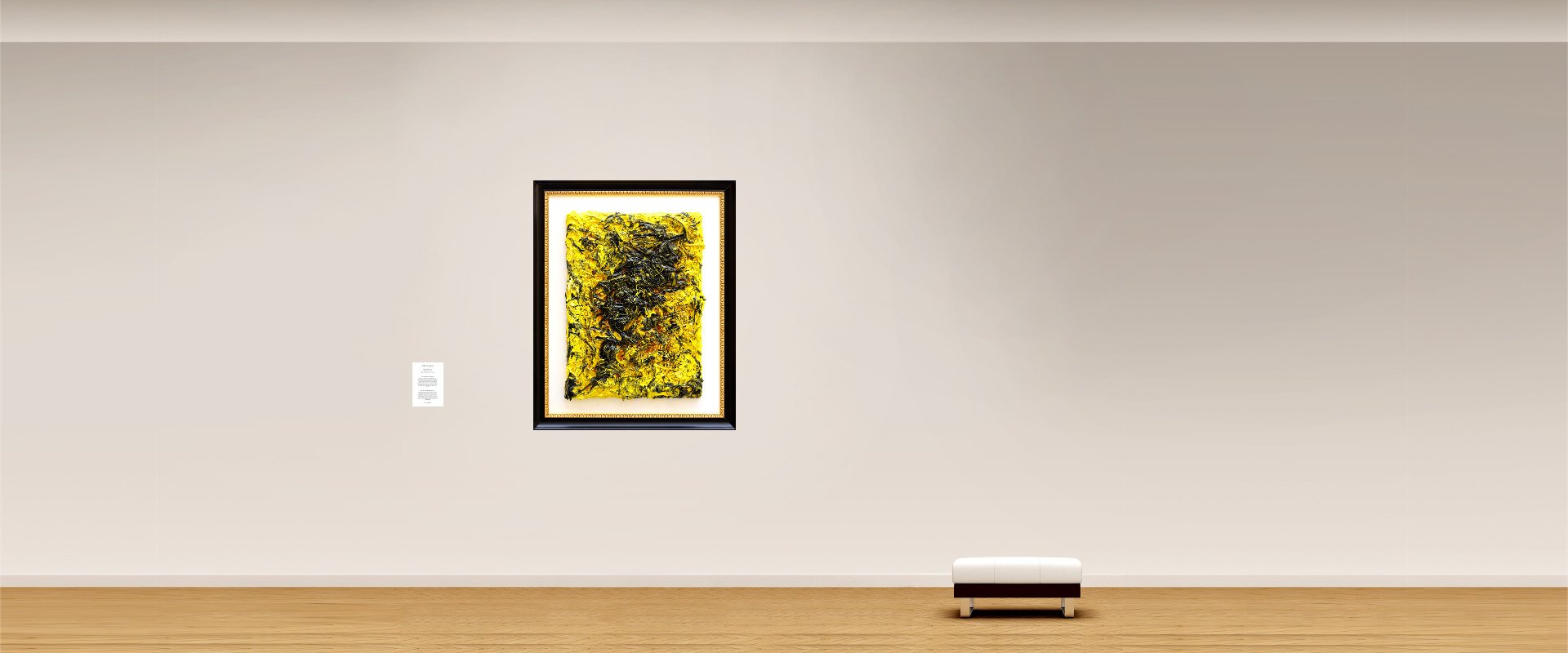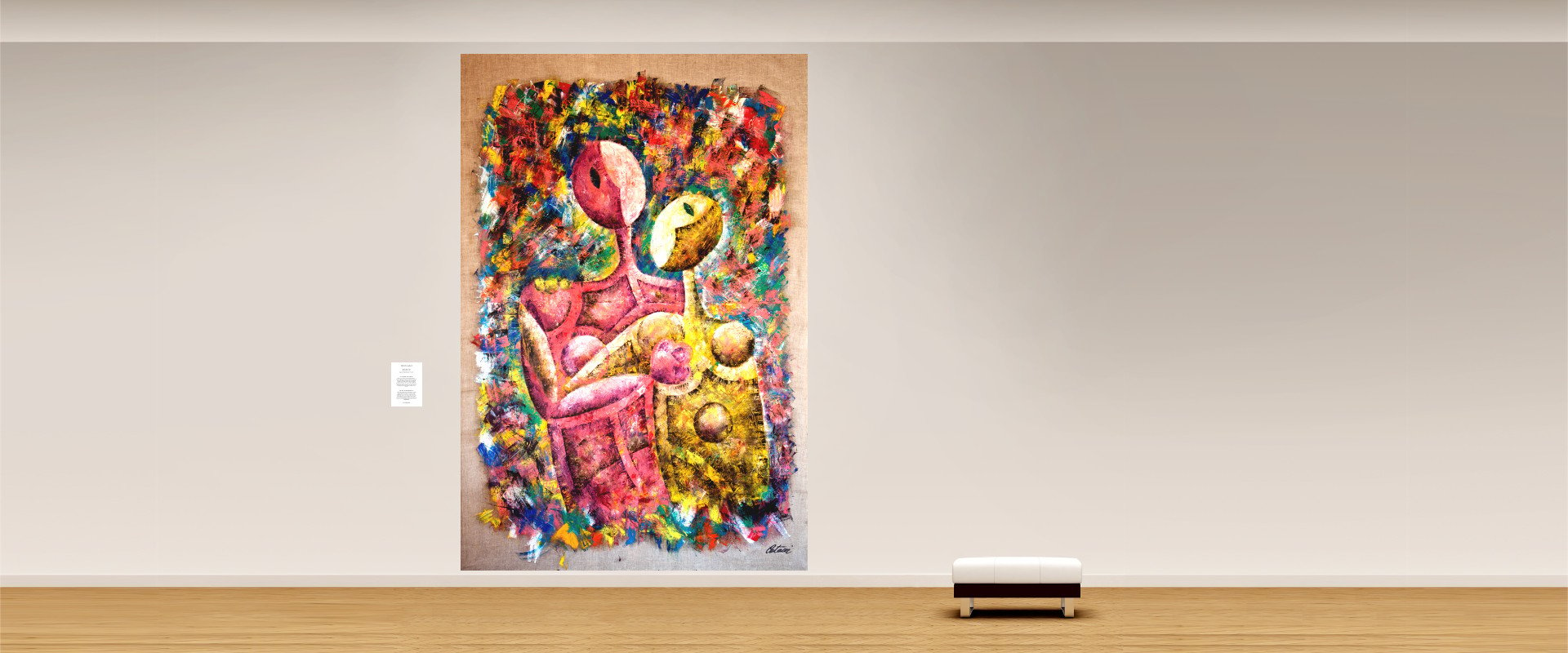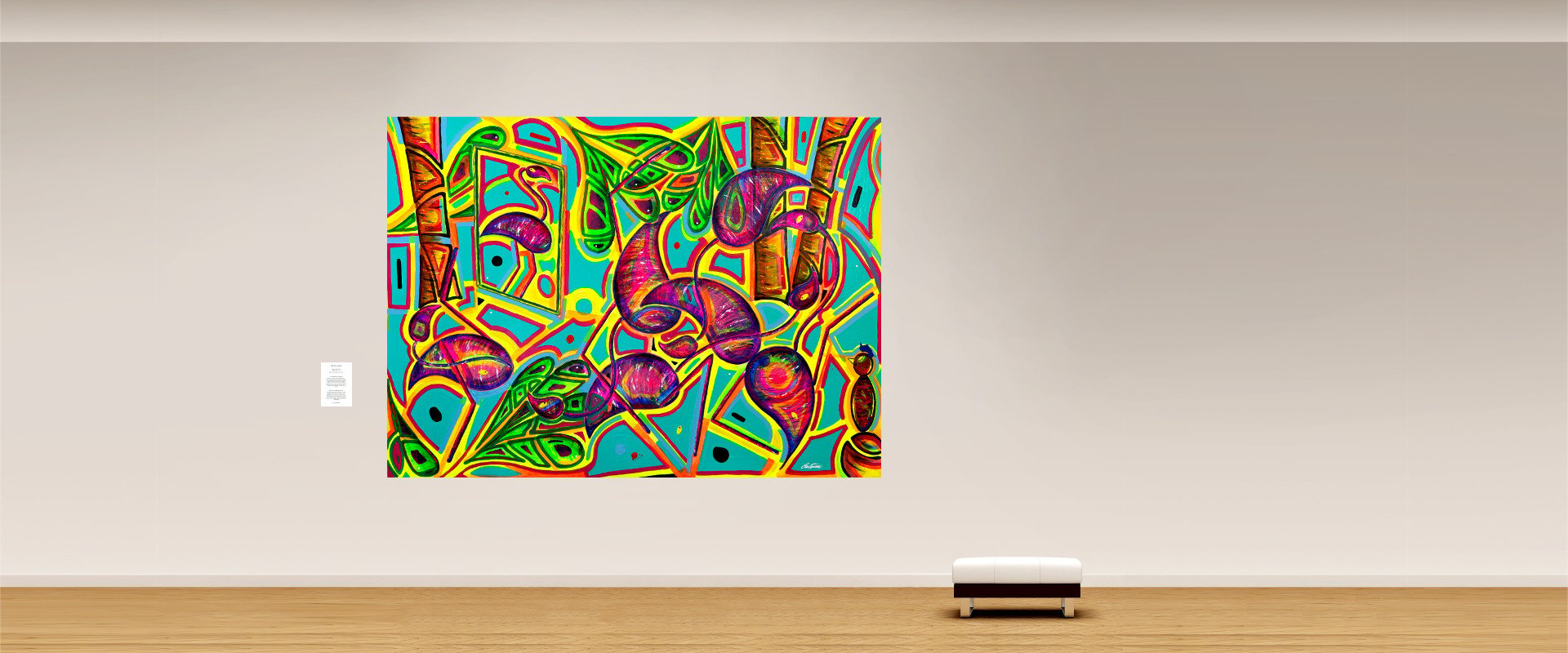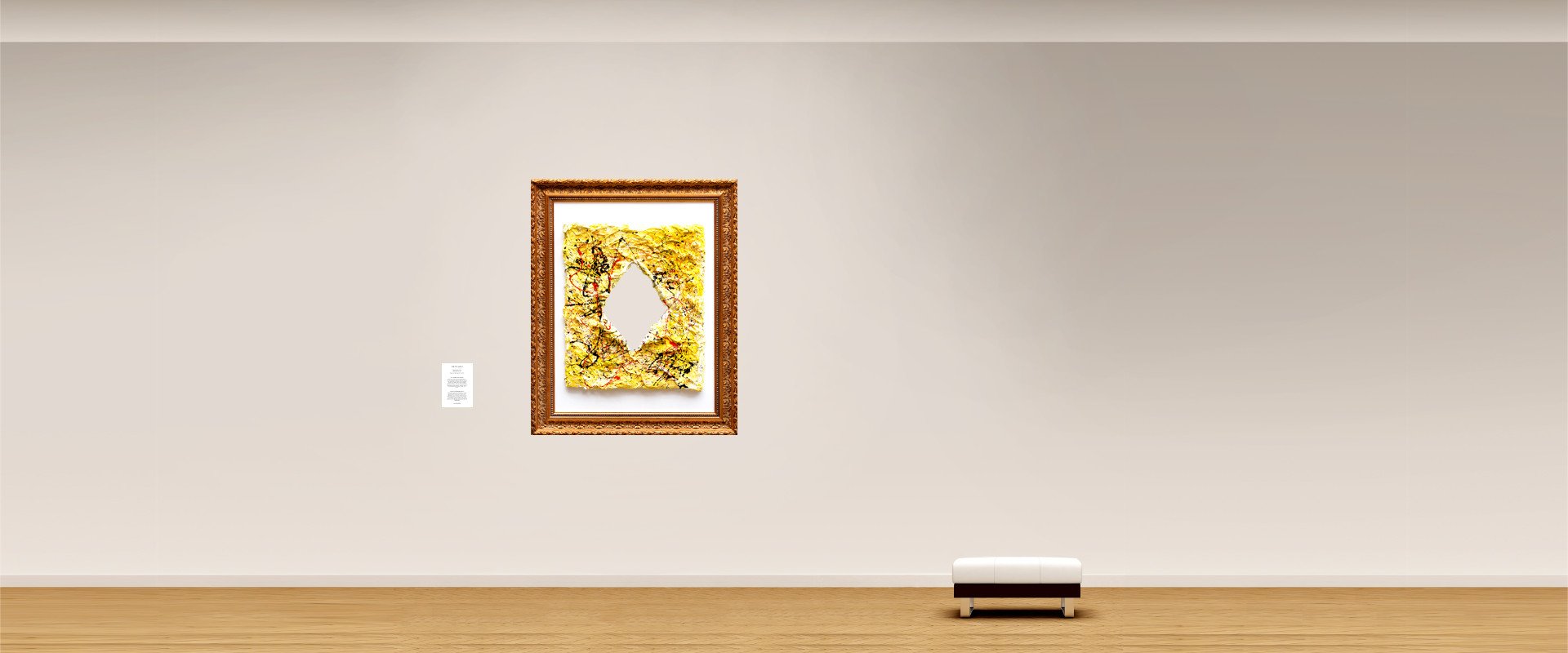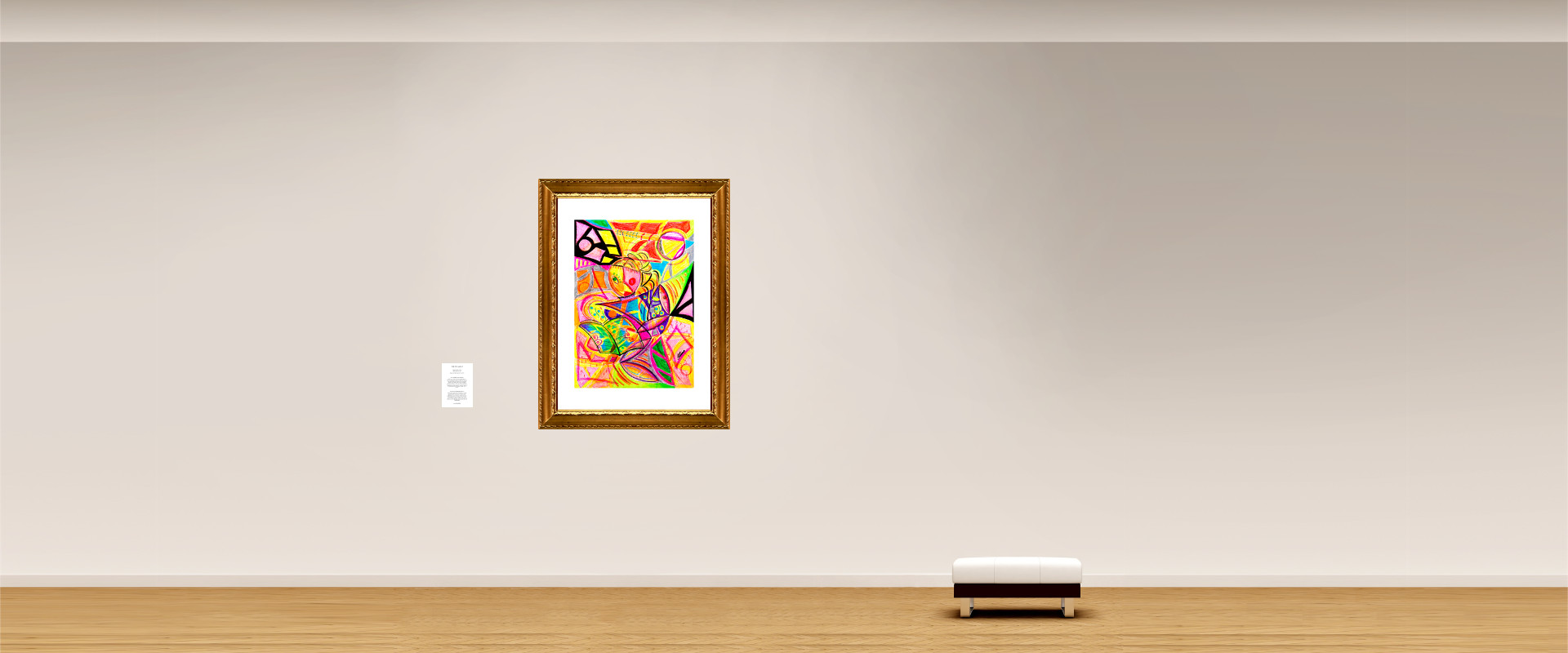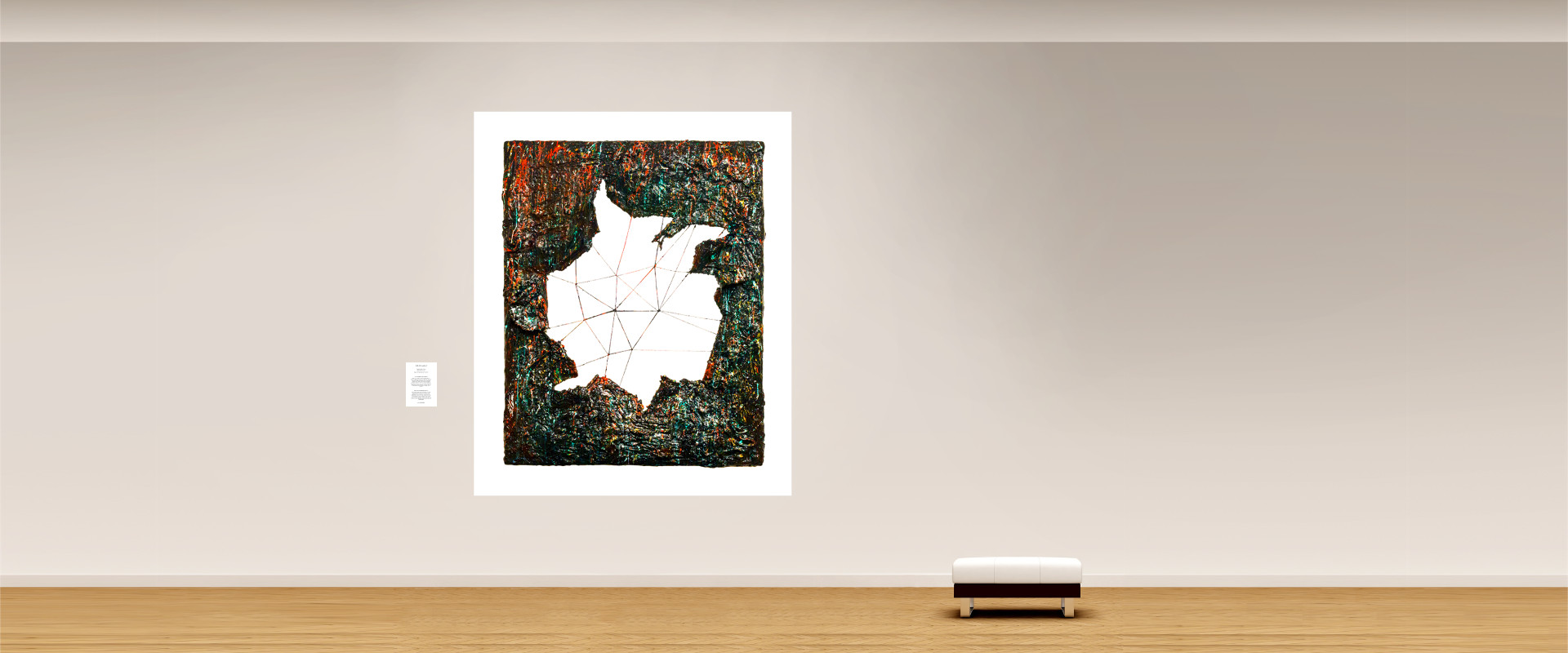 1 - The Heart of the Earth B Version - Contemporary sculpture made by the sculptor Cesare Catania - x Slider 1920x800
Artwork Title: "The Heart of the Earth – B Version"
"... the marble dust coming from the Earth and the meteorite fragments coming from the Universe ..."
2 - Selfportrait - Contemporary painting made by the painter Cesare Catania - x Slider 1920x800
Artwork Title: "Selfportrait"
"... in this artwork Cesare Catania illustrates the oxymorons present in his personality ..."
3 - Harlequin in the Land of Giants - Contemporary painting made by the sculptor Cesare Catania - x Slider 1920x800
Artwork Title: "Harlequin in the Land of Giants"
"... hyperrealism and surrealism ..."
4 - The Heart of the Earth C Version - Contemporary sculpture made by the sculptor Cesare Catania - x Slider 1920x800
Artwork Title: "The Heart of the Earth – C Version"
"... the power of the Earth ..."
5 - The Man Who Does Not See - Contemporary sculpture made by the sculptor Cesare Catania - x Slider 1920x800
Artwork Title: "The Man Who Does Not See"
"... the man is immersed in the society around him blindfolded ..."
6 - The Mouth of Etna E Version - Contemporary sculpture made by the artist Cesare Catania - x Slider 1920x800
Artwork Title: "The Mouth of Etna – E Version"
"... passion for colours, for energy and for contemporary sculpture ..."
7 - Trois Hommes - Contemporary tapestry made by the painter Cesare Catania - x Slider 1920x800
Artwork Title: "Trois Hommes"
8 - Summer Readings - Contemporary painting made by the painter Cesare Catania - x Slider 1920x800
Artwork Title: "Summer Readings"
9 - The Cage - Contemporary sculpture 3D painting made by the sculptor Cesare Catania - x Slider 1920x800
Artwork Title: "The Cage"
"... 3D painting and sculpture in the same artwork ..."
10 - The Cutting A Version - Contemporary sculpture 3D painting made by the sculptor Cesare Catania - x Slider 1920x800
Artwork Title: "The Cutting – A Version"
"... abstraction and contemporary idea of art ..."
11 - Confusion - The Open Cutting - Contemporary sculpture 3D painting made by the sculptor Cesare Catania - x Slider 1920x800
Artwork Title: "Confusion (The Open Cutting)"
12 - The Embrace B Version - Contemporary tapestry made by the painter Cesare Catania - x Slider 1920x800
Artwork Title: "The Embrace – B Version"
"... everything starts from an embrace …"
13 - Flamingos at the Mirror - Contemporary painting made by the painter Cesare Catania - x Slider 1920x800
Artwork Title: "Flamingos at the Mirror"
"... the metaphor of human being ..."
14 - The Mouth of Etna F Version - Contemporary Sculpture 3D Painting made by the sculptor Cesare Catania - x Slider 1920x800
Artwork Title: "The Mouth of Etna – F Version"
"... when the sculpture becomes energy ..."
15 - Woman with a Book - Contemporary painting made by the painter Cesare Catania - x Slider 1920x800
Artwork Title: "Woman with a Book"
"... love for colours ..."
16 - The Mouth of Etna A Version - Contemporary sculpture made by the artist Cesare Catania - x Slider 1920x800
Artwork Title: "The Mouth of Etna – A Version"
"... passion for contemporary art ..."
or
returns to the main menu