artwork number 4
"The Stain" – Cesare Catania – Contemporary Painting
Year: 2013
Dimensions: 120 cm x 150 cm
Technique: Silicone and acrylic on board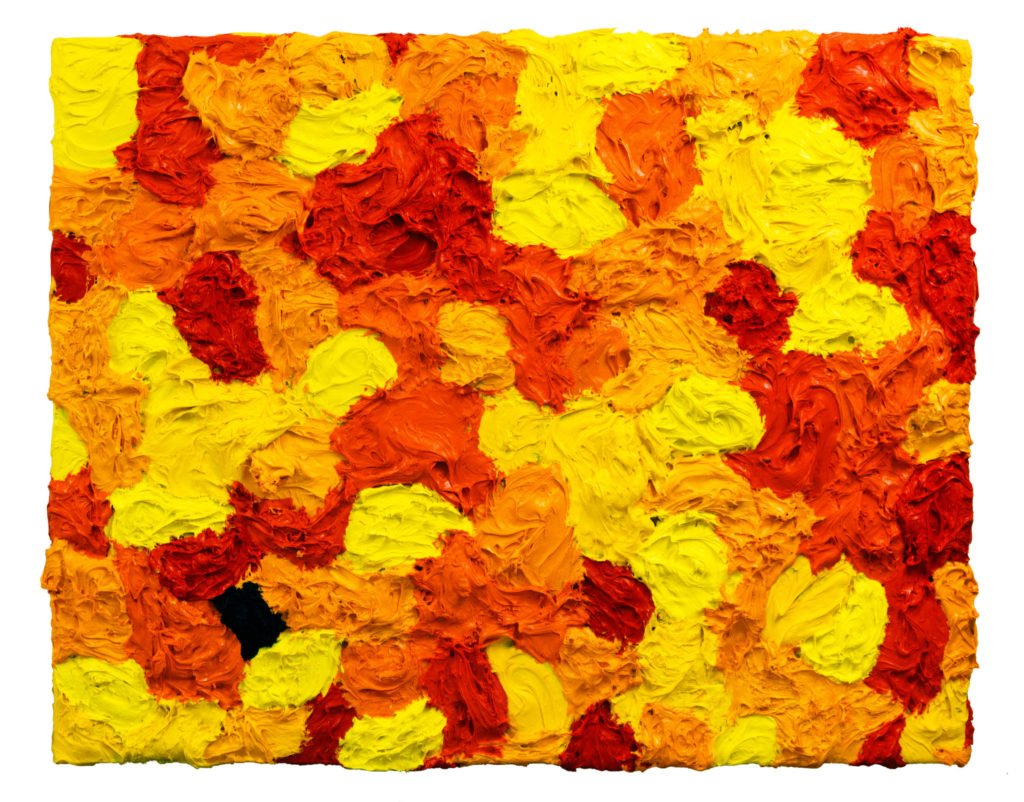 Description:
The stain symbolizes the change of perspective. The author becomes an observer and is first attracted by the strong colours that are mixed with three-dimensional waves; then immediately changes the reference point and remains attracted by the only black mole of the whole picture. All in a perfect harmony between the two opposites.
---
... and now
discover all the other artworks made by the contemporary artist
Cesare Catania ...
or directly enter the specific artworks' categories here below
and discover now other works of art made by the artist Cesare Catania:
paintings oil and acrylic on canvas,
3D paintings,
sculptures,
tapestries,
sketches,
ingenuity works (including monumental sculpture and artistic architecture)
... and if you would like to know everything about his
"most popular artworks"
scroll the slider here below ...
or come back to the main menu
do you wanna buy the Art of Cesare Catania?