Title: "Selfie"
Year: 2015
Dimensions: 120×170 cm
Technique: Chalk, natural pigments, natural rope and acrylic on canvas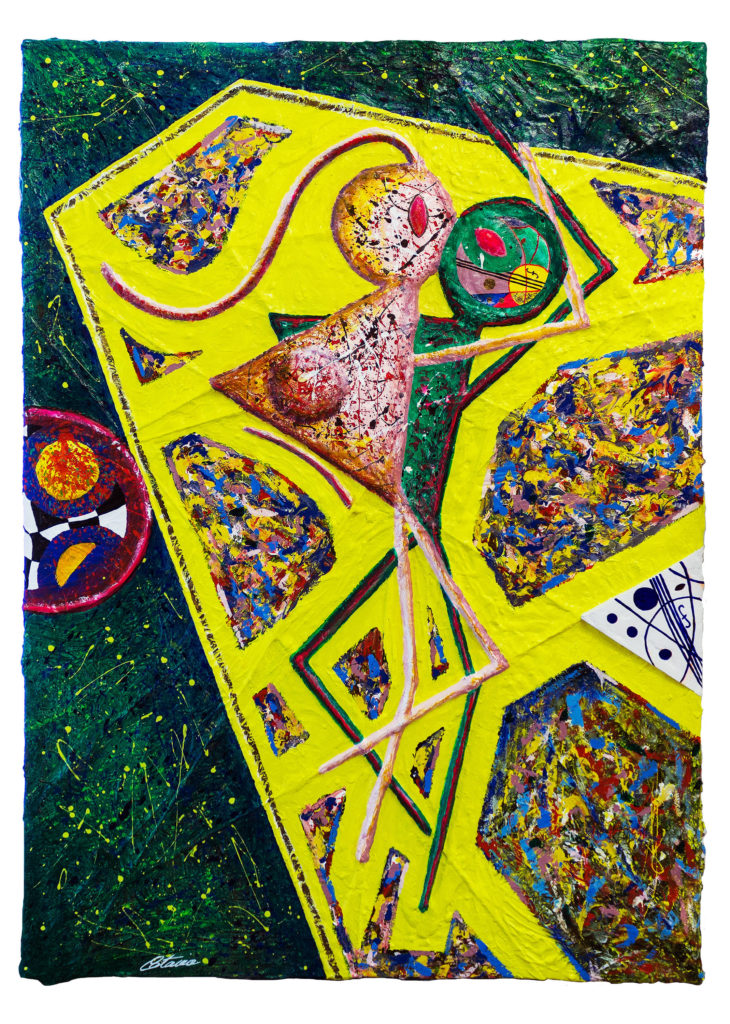 The author portrays himself in bed with his girlfriend. Although she is kissing him, he is always thinking about paintings. He's thinking about his previous picture, in fact he has a white sheet with the sketch of the "144" on the bed.
The bed sheets are full of colour and there is half an orange on the table.