artwork number 7
"The Mouth of Etna (A Version)" – Cesare Catania – Contemporary Sculpture
Year: 2014
Dimensions: 120 cm x 150 cm
Technique: Chalk, plaster, natural pigments, natural rope and acrylic on canvas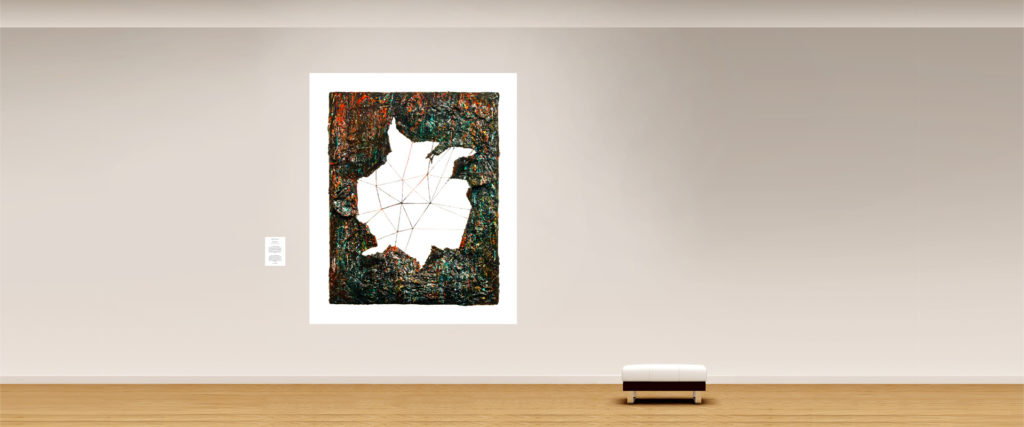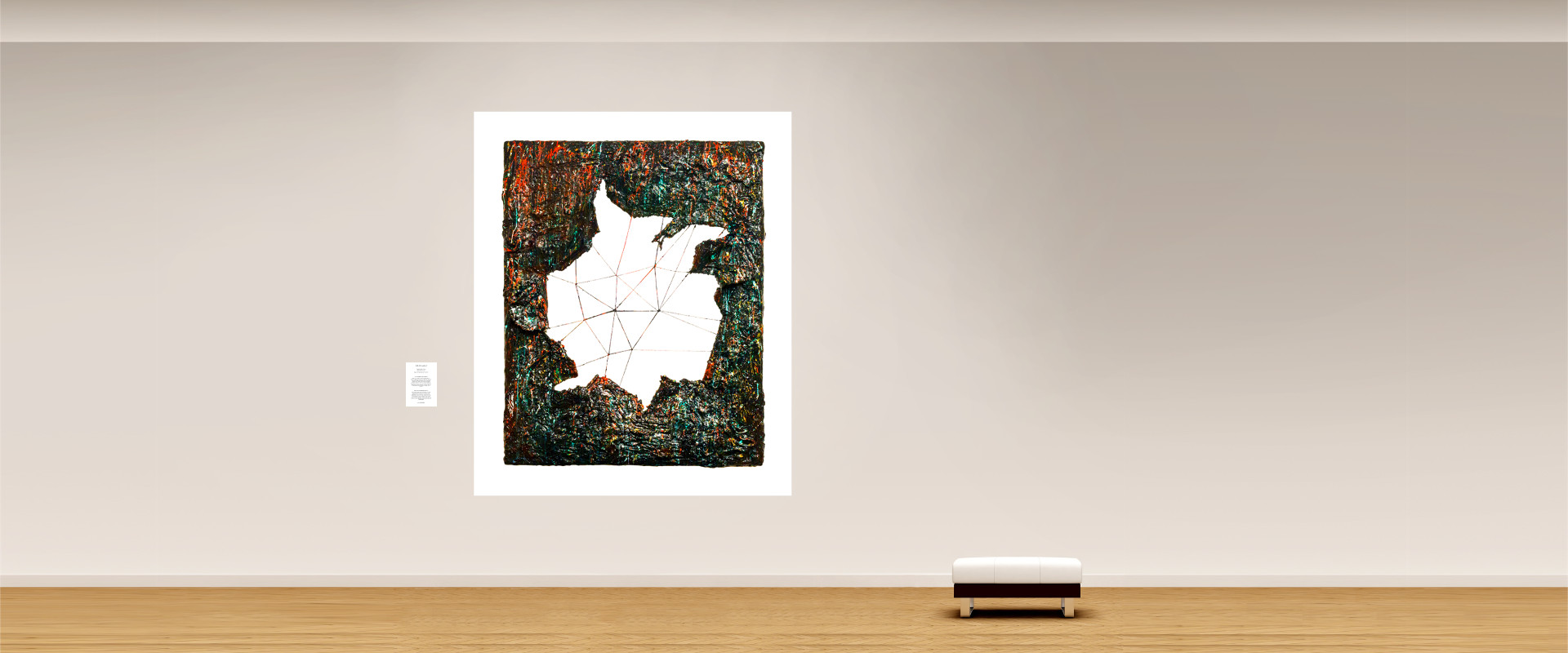 Description:
Carried out by Cesare Catania after one of his many trips to Sicily, "The Mouth of Etna" A Version is a work of modern art that more than any other resembles a sculptue rather than a painting. The mouth of the volcano is represented with dark tones near to the green and red, typical colours of a volcano which is gradually growing back vegetation.
This work of art is directly linked to the numbers 54-55-56-57 (B-C-D-E Versions) of the same artwork 7 (A Version) that the author will do 3 year later.
For much more details about works of art number 54-55-56-57
click on the image below: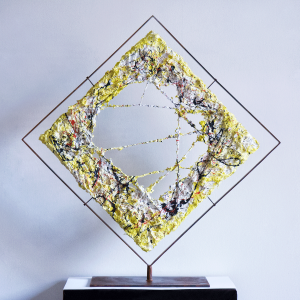 ---
... and now
discover all the other artworks made by the contemporary artist
Cesare Catania ...
or directly enter the specific artworks' categories here below
and discover now other works of art made by the artist Cesare Catania:
paintings oil and acrylic on canvas,
3D paintings,
sculptures,
tapestries,
sketches,
ingenuity works (including monumental sculpture and artistic architecture)
... and if you would like to know everything about his
"most popular artworks"
scroll the slider here below ...
or come back to the main menu