27 – Title: "CARDINAL PRAYING"
Year: 2015
Dimensions: 35×50 cm
Technique: Acrylic and crayon on paper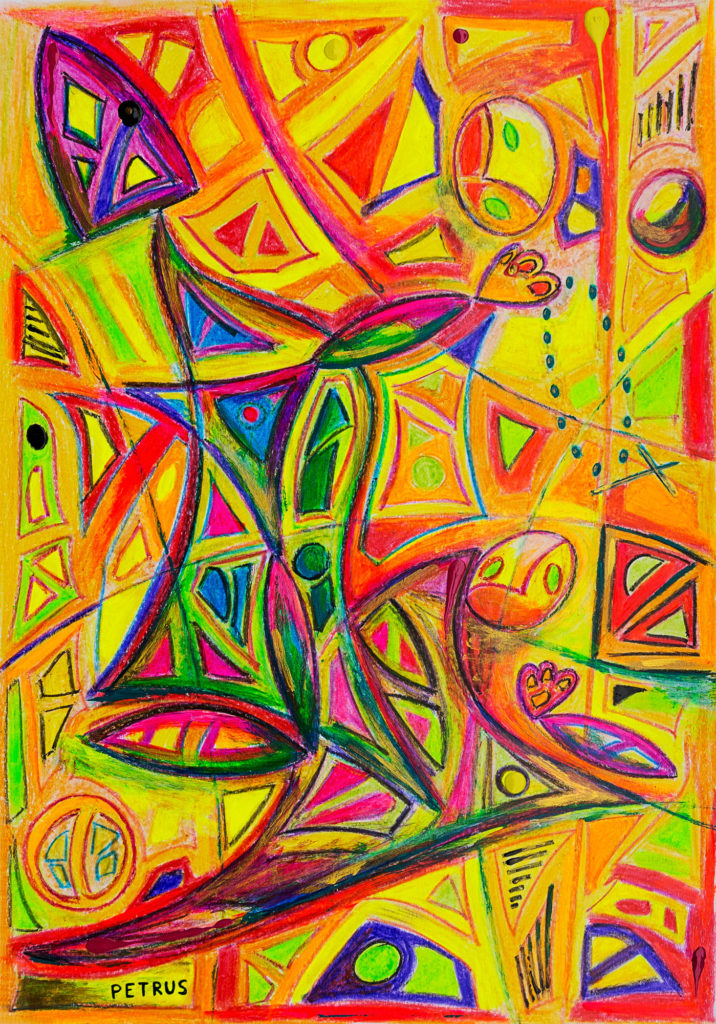 This painting is inspired by Cardinal Pietro Boetto, born in Vigone 19th May 1871 and died in Genoa on 31st January 1946. The Cardinal, Catholic Archbishop and convinced anti-fascist, gave Genoa a great help in assisting the persecuted Jews during the Holocaust. Cardinal Boetto, whose remains are still in the church of San Lorenzo in Genoa, is today represented in many paintings and carvings inside the church itself.
Cesare Catania, during a visit to the cathedral, focused his attention on one of these representations and in its modern work of art, and photographs a moment of prayer of the Cardinal with the priest, in front of the altar. The Cardinal, imposing and proud, prays with the rosary in his hand, wearing robes and showing his ring. The priest is instead on his knees, totally dedicated to the Christian vow.