31 – Title: "ITALIAN SHEPHERD"
Year: 2015
Dimensions: 60×70 cm
Technique: Acrylic on canvas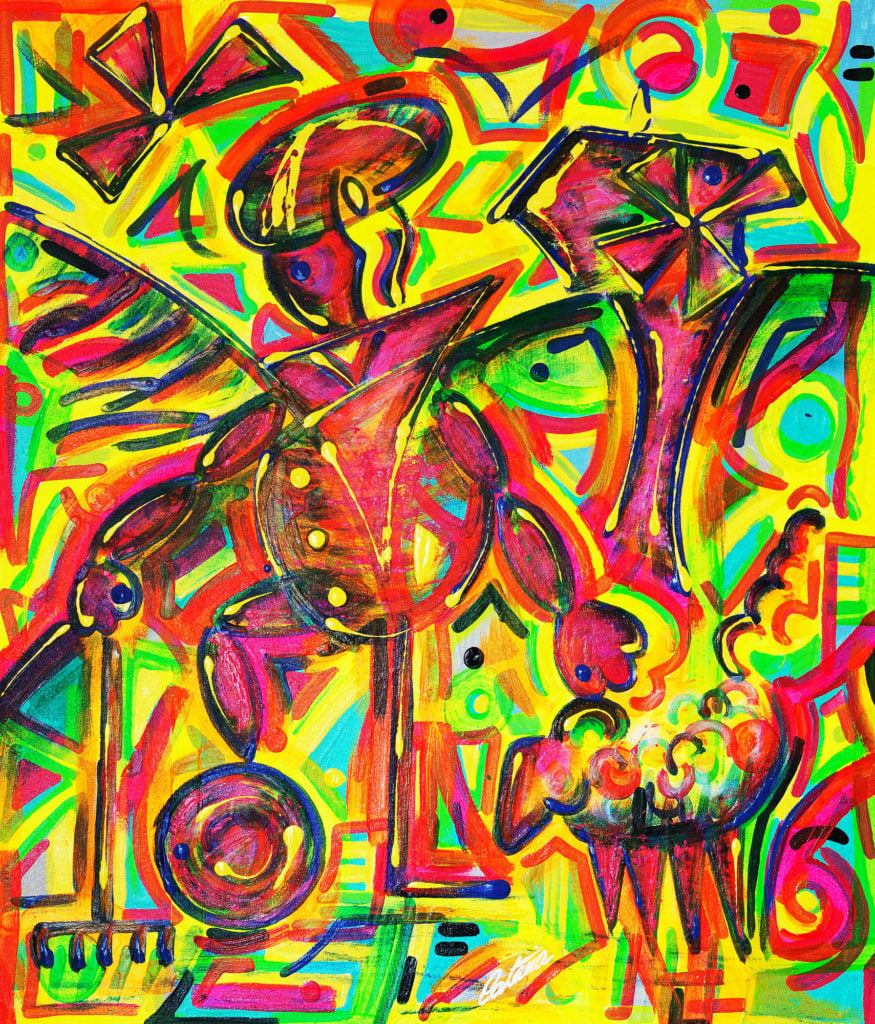 The Artist depicts in this work an Italian shepherd in a moment of pause during a hard day of work. The shepherd leans with his right leg on a piece of wood, and with his right hand he sustains himself with a rake. With his left hand, large and disproportionate for hard manual labor, he strokes a sheep.
He has a well-fitted cap on his head and a lit cigarette which is almost finished.
The character immortalized by Cesare Catania enjoys these moments of peace and tranquility.
In the background fields of wheat, mills and waterways.