artwork number 24
"Summary of Trio Jazz" – 
Cesare Catania – Contemporary Painting
Year: 2015
Dimensions: 50 cm x 70 cm
Technique: Acrylic and crayon on paper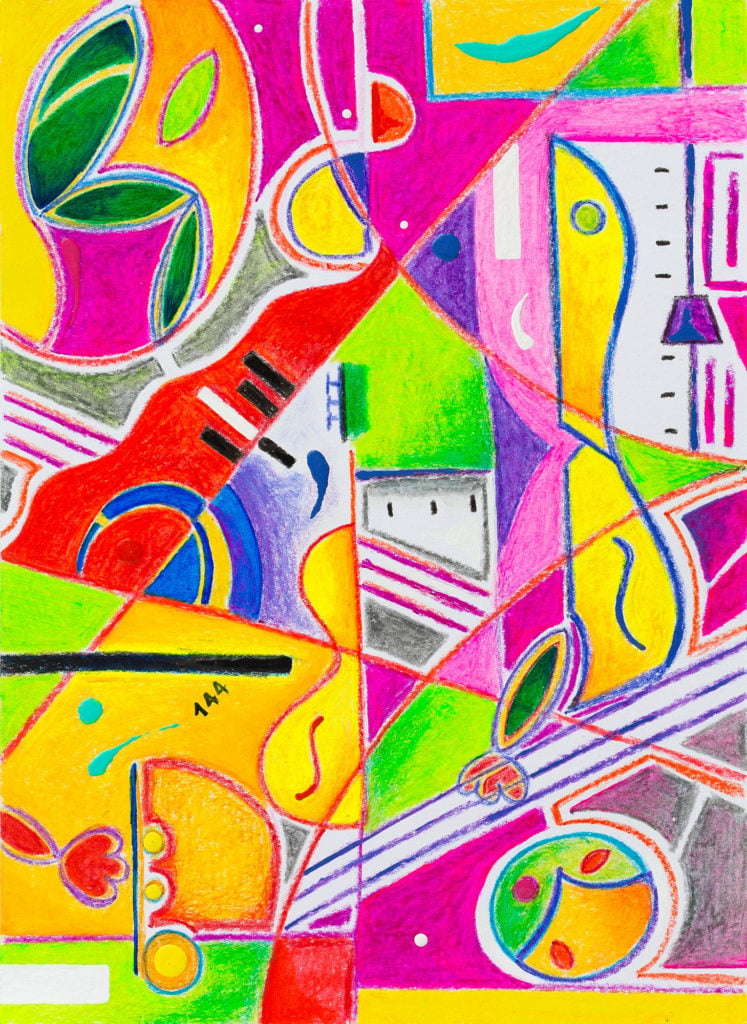 Description: 
Touched by a small Jazz orchestra at the corner of a road in Milan, the Artist re-lives a flash after months, of the moments that had captured him before the implementation of the "144, Jazz Trio".
The summary expresses the same feelings experienced months before but this time in hermetic key. Everything is collected and concentrated in a small sketch.
For Cesare Catania painting is like music: just a single note is enough for memories to resurface.
---
... and now
discover all the other artworks made by the contemporary artist
Cesare Catania ...
or directly enter the specific artworks' categories here below
and discover now other works of art made by the artist Cesare Catania:
paintings oil and acrylic on canvas,
3D paintings,
sculptures,
tapestries,
sketches,
ingenuity works (including monumental sculpture and artistic architecture)
... and if you would like to know everything about his
"most popular artworks"
scroll the slider here below ...
or come back to the main menu