30 – Title: WOMAN ON THE CLIFF
Year: 2015
Dimensions: 50×60 cm
Technique: Oil painting on canvas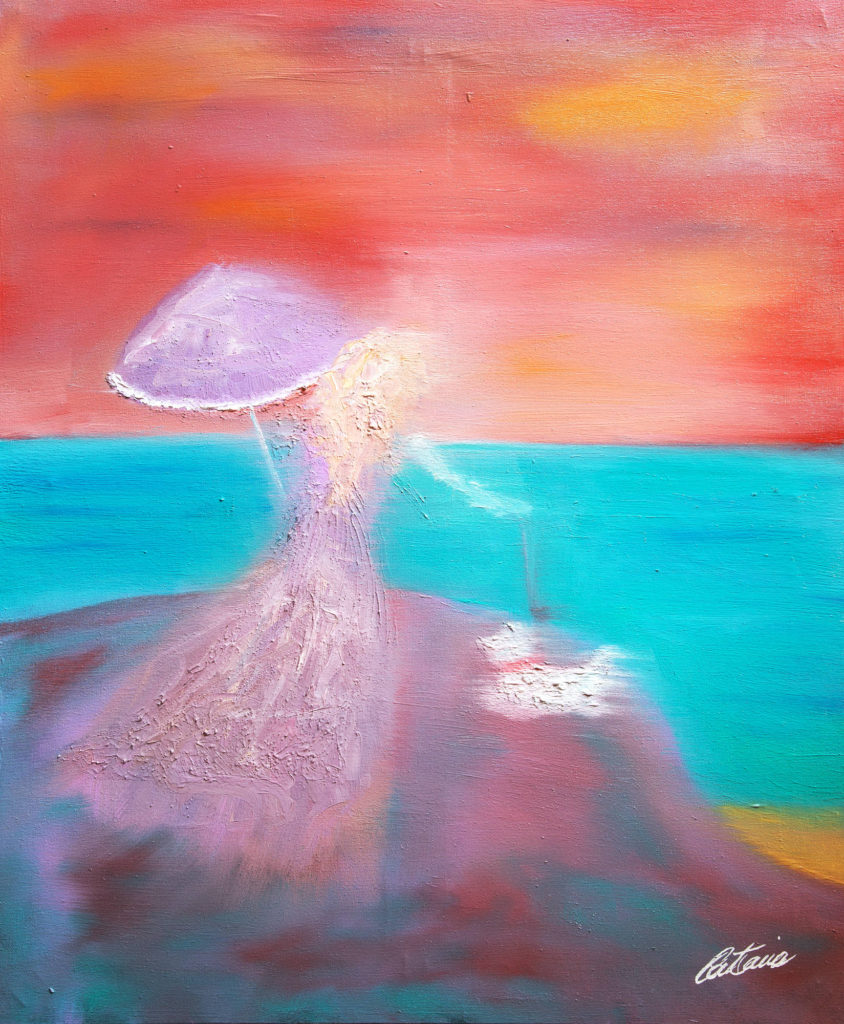 This painting depicts a woman from the early 900 approaching the precipice of a cliff. She is holding an umbrella in her left hand to shelter herself from the sun and in her right hand she has a white terrier.
The sky is a red sunset. The sea is in contrast to the sky with its blue – green crystal clear water.
The light autumn breeze moves the girl's dress and makes all the colors of the canvas slip away into a balanced blur.