PRESS AREA
What does International Press tell about Cesare Catania and about his art?
In the Press Area section you will find articles about the artist, his works of art, his art exhibitions and about the life of Cesare Catania.
Don't loose all deatils about his art!
FR – TV ART Live
FR – Ambasciata Italiana nel Principato di Monaco – Italian Embassy in the Principality of Monaco

https://ambprincipatomonaco.esteri.it/ambasciata_monaco/it/ambasciata/news/dall_ambasciata/2018/09/vernissage-di-cesare-catania-the.html
extract from the official article:
Introduction
" The inauguration of Cesare Catania's personal exhibition in Monaco MonteCarlo astonishes by the character of the artworks and the number of art lovers attending.
On Thursday, 27th September, in the magnificent exhibition rooms of hotel Meridien Beach Plaza Hotel in Monte Carlo, took place the vernissage and opening party of the personal exhibition of the artist, which will remain open to the public until 15th January 2019.
The Artworks: part 1
This personal exhibition of 18 works of art has moved the public by the intensity of both the pictures and sculptures. Among others, the tapestry painted with oil on canvas entitled "The Embrace" is featured, a masterpiece that represents, in a strict sense, the embrace between a man and a woman and, in an enlarged sense, the embrace between two people of two different colors. This tapestry has already a story… Indeed, among other exhibitions, it was also selected to represent art and "made in Italy" during the Italian culture week in 2016 in Switzerland, an international event organized under the high patronage of the President of the Italian Republic. The only "Self-Portrait" created until now by artist Cesare Catania is also presented for the first time.
part 2
The painting-sculpture entitled "ReArt", already exhibited in 2017 at the contemporary art museum in Milan "la Fabbrica del Vapore", also forms part of the exhibition, along with two unique pieces from the famous "The Mouth of Etna" series, the well-known sculptures in silicone, acrylic and steel. Among the 18 presented pieces, feature as well the sculpture entitled "The Heart of the Earth", made of marble powder and fragments of a meteorite, the picture painted with oil on canvas "Gospel", already exhibited during the biennale of Monte Carlo in 2016, two different versions in acrylic and silicone of "The Cut", "Harlequin in the Land of Giants", "Flamingos in the Mirror", so… a number of unique works of art, resulting from the equally unique techniques and inspirations of the artist.
The Guests
The event, placed under the sign of elegance and culture, was attended by more than 200 very select guests, among which many prominent personalities of the Monegasque world and international audience, including: Cristiano Gallo (Italian ambassador to the Principality of Monaco), Madame Regine Vardon-West (President of association Amitie sans Frontieres), Anastasiya Vrublevskaya, Mr Nicolas A. Hesse, members of the Bentley Club of Monte Carlo and of exclusive Club 39, representatives of the Princess Charlene Foundation, as well as well-known art collectors and dozens of distinguished guests from the world of high international finance and private banking. "
IT – La Stampa 27 Settembre 2018
FR – Monaco Madame

https://monacomadame.org/2018/09/18/letreinte-par-cesare-catania/
https://monacomadame.org/2018/10/04/inauguration-de-lexposition-de-cesare-catania/
FR – Real Riviera
US – WBOC16 
FR – Exces Magazine
https://www.excesmag.com/monaco/meridien_beach_plazza/?action=article&q=645
IT – Italia News
'L' Arte dell'Informale', a Monaco la mostra personale di Cesare Catania
FR – The Globe Trotting
https://www.theglobetrottingpr.com/single-post/2018/09/13/Celebrating-the-Brilliance-of-Cesare-Catania?message_id=f9792084-3edb-4650-8fcc-e017beb17176
US – Chicago Evening Post
FR – CityOut Monaco
 http://www.cityoutmonaco.com/astonishing-success-for-the-artist-cesare-catania-on-the-french-riviera/
US – NBC
 http://www.nbc-2.com/story/38189688/cesare-catania-exhibits-his-art-in-cannes-during-the-cannes-film-festival-period
FR – Nice Matin
press are
---
FR – Riviera Buzz
 http://riviera-buzz.com/features/local-buzz/item/cesare-catania-profile.html
extract of the article:
"The world's top collectors of contemporary art are hard on the heels of an Italian painter and sculptor who is about to shape a new artistic era
Once or twice in every generation, a visual artist emerges who stands out from the rest and who will go down in the annals of art history. For the early 21st century, that person has come into focus: Italian painter and sculptor Cesare Catania. His dramatic, colourful statement pieces are exhibited all over the world, from the Paris Louvre to contemporary art museums. He has the world's top collectors of contemporary art on high alert. He has been hailed as the Modern Leonardo da Vinci. But his Italian background and creative talent is by far not all that Cesare Catania shares with one of history's greatest artistic geniuses.
When Science is Art, and Art is Science: part 1
In fact, there is not one Cesare Catania, but many different versions. There is of course Cesare the painter and sculptor. But there is also Cesare the accomplished pianist. There is Cesare the mathematician who is fascinated by the laws, precision and language of numbers. Then there is Cesare the CEO who as a structural engineer and MBA-educated business and finance manager channels his expertise into his own civil engineering company that signs responsible for major projects such as the Armani Stadium, Milan Metro stations, and the Siemens Headquarters. And there is Cesare the photographer and videographer whose attention is captured by the colours and the camera's ability to capture in one click all the strength and dynamism of moving scenes.
When Science is Art, and Art is Science: part 2
In his multimodal mind, none of these disciplines are mutually exclusive but on the contrary complementary and intertwined. He sees art in math… math in music… music in sculpture… sculpture in engineering…. and engineering in art. To him they are all part of the same circle.
Where does this abundance of creativity come from? Part of it may be in his family roots. Cesare was born in Milan, Italy in 1979. His grandfather Michelangelo, a famed Sicilian luthier and violinist, handed down his passion for music to his grandson who at nine years old started playing the piano and would over the next years become highly accomplished. But it was not a career in music that Cesare was drawn to. Instead he opted to follow in his father's footsteps. With studies in mathematics, engineering, and finance under his belt, he now runs Catania Group, a 45 year old renowned family business supplying structural materials for construction sites.
Under One Roof: part 1
But thinking that Cesare would comfortably lean back in his CEO fauteuil, is not knowing him well. Instead he discovered his love for photography, which – needless to say – he soon mastered like a pro. That in return soon led him from the role of the onlooker to that of an actor in the art space, expressing his emotions in paintings and sculpture. And that was also finally where he found the pathway to uniting all of his interests and talents.
Under One Roof: part 2
His visual art is an explosion of colour, where architecture, geometry, cubism, curves, and symbolism come together to celebrate a joyful marriage with fanciful imagination. Cesare Catania's paintings are snapshots of his inner self, "still images" of actions and feelings, the synthesis between obscurity and attention to detail. He channels Picasso, Matisse, and Chagall, liberally borrows from abstract, surreal, hyperrealistic, informal, and cubist art, throws in a soupçon of classic masters, uses various techniques and materials, and happily mingles everything into his own signature style, which is best described as "Catanianism". His sculptures are dramatic works that defy artistic code by mixing "unmixable" materials from silicon and acrylic to steel, rope, and leather… or sometimes even his own trash, as seen in ReArt, the imposing piece commissioned by the Italian Government's Ministry of Culture to highlight humans' wastefulness.
The Observer and Transformer
Cesare's work may be thought-provoking but it is never dire. On the contrary, it retains a musical… a jazzy quality, and raw energy is tempered with lightness and elegance. And there is a recurring theme: Harlequin.
Harlequin, in his trademark chequered costume, has the role of a light-hearted, nimble, and astute servant, often acting to thwart or expose the plans of his master. His physical agility and his trickster qualities. As you get to know Cesare's work, you get a sense that Harlequin is an autobiographical figure. Cesare is an artist but he is also a socially keen aware observer who often hides critical messages in plain view in his paintings and sculptures.
The Man Who Does not See
"The Man who does not See"  for instance, is inspired by the reflections on the overall condition of the human race. This sculpture represents its creator, immersed in the society around him, blindfolded. Sometimes he tries to "take a breath of fresh air" like someone immersed in water trying to make it to the surface. The tones of cheerful and bright yellow symbolize a context of a "golden cage", the expression of a society that appears serene and happy when viewed "with the blindfold". In fact, this work was also conceived for the seeing-impaired who through the use of colour and materials can intuit it.
"Emo Slomo": part 1
"I get my inspiration from the world around me," Cesare tells us. "Simple everyday situations, or encounters with people from all walks of life trigger emotions in my, and with that, ideas. This is not always easy as I get bombarded with this every day, wherever I am. Emotions are dictates but people are interactive," he explains. He bemoans that today, although people are communicating a lot all the time, everywhere, "we just speak, and do not listen. Listening is a key quality for an artist, as art is something you only feel when you listen inside yourself." But this has also shaped his greatest strength: to be able to distance himself from personal feelings. "I take a step back, quieten them, and process them through my work." Emotional slow motion, he calls it.
"Emo Slomo": part 2
These relived emotions are present in his work, but where does the remarkable firework of color come from, we want to know. Cesare's face lights up, a plethora of happy memories parading the catwalk in front of his inner eye. "I have two ateliers, one in Milan and one in Sicily. The one in Milan is where I find urban themes, but the one in Sicily, 35 metres from the sea, is what inspires my colours." And it shows – the typical bright yellows, reds, blues, and greens, overexposed by the glaring Southern sun and the sparkling reflections from the Mediterranean Sea, and the muted green-greyish hues of local vegetation are vital components of virtually every one of his oeuvres.
The Citizen of the World
But it is his home town of Milan, where he primarily lives and works when not spending time at his other homes in Monaco and New York. "To me, it is impossible not to live in my atelier. I sometimes get up in the middle of the night because an idea has struck me, and then I just need to go for it, right then and there." While he declares his studio-cum-habitat "artistically messy", his gallery in Milan is impeccably well-organized and chic.
Quantum Leap into Modern Art History: part 1
So much talent did not go unnoticed, and it did not take long until international gallerists and museums took note. Today, Cesare Catania is exhibiting in Paris, London, New York, Monte-Carlo, Lugano…. and his collectors come from every nook and cranny of the globe. His work sells for €50,000 upward, and up to half a million. If your checkbook is slimmer than that, you may be lucky enough to get one of the (maximum 8) copies he produces, with prices starting in the region of €5,000, and up to €150,000.
and…
With so many talents, Cesare Catania is a privileged man, and he knows it. To him, this means a responsibility vis-à-vis the less fortunate. For one who has been so blessed, he is remarkable grounded. He is probably one of the most down-to-earth and affable ones you could ever hope to meet. This is why every year he gives some of his works to charity, benefitting, for instance, African children, or NGOs like Doctors Without Borders (Médecins Sans Frontières).
Quantum Leap into Modern Art History: part 2
And as if he had not enough work already, he is also a book author. His coffee table book "Genesis", containing over 450 pages about artist's artworks, his life and his techniques, can be ordered through his website or as a slimmed-down ebook version. "…When I wrote this book, I thought about communicating with everybody about that intangible part of my works, that part that can't be seen; the inspiration," he states.
A scientist and an artist, a multilingual, cat-loving world traveler, philosopher, and humanitarian…. Cesare Catania is a modern era Renaissance man in the word's double sense. Calling someone "a genius" is a tall order but in his case, it may be quite fair, given the similarities with the one he is so frequently being compared to: Leonardo da Vinci."
press area
US – 100.7 KFM
UK – Hope Tribune
USA – Weny News
US – Oklahoma News
USA – Editor Pride
US – Dover News Now
USA – abc News
IT – Italia chiama Italia
IT – Cinque Colonne
 http://www.cinquecolonne.it/cannes-sceglie-cesare-catania.html
ITA – Il Domani dal 1901
IT – Libero
ITA – Italy News
IT – Lulop
ITA – Press Italia
IT – Tivoo Magazine
---
ITA – Giornale Metropolitano
http://www.giornalemetropolitano.it/lartista-italiano-cesare-catania-scelto-dal-principato-di-monaco-per-top-marques-2018/
IT – Controluce
FR – CityOut Monaco
 http://www.cityoutmonaco.com/art-monaco-the-painter-and-sculptor-cesare-catania-exhibits-in-the-grimaldi-forum/
IT – AoB Magazine
 http://www.aobmagazine.it/2018/04/19/principato-monaco-scelto-lartista-italiano-cesare-catania-lesposizione-top-marques-2018%E2%80%B2-si-terra-montecarlo/
IT – 900 Letterario
 http://www.900letterario.it/altri-mondi/cesare-catania-principato-monaco/
IT – Italreport
 http://www.italreport.it/home/eventi/un-catania-aiutare-lassociazione-amitie-sans-frontieres-city-angels/
IT – Lulop – ART and CULTURE SECTION
 http://lulop.com/it_IT/post/show/136855/un-catania-per-aiutare-lassoci.html
FR – Monaco Lifestyle Magazine
 http://www.monacolifestylemagazine.com/2017/11/22/great-success-cesare-catania-last-exhibition-monaco/
IT – Cultart
http://www.cultart.it/cesare-catania-mostra-montecarlo-informazioni-video/
IT – Fare Cultura
http://www.farecultura.net/wordpress/arte-cultura/pittura-scultura/3489/grande-successo-di-cesare-catania-durante-lultima-esposizione-a-montecarlo/
IT – Libri Scrittori e Lettori
http://libriscrittorilettori.altervista.org/5064-2/
IT – Lo Speciale Giornale
https://www.lospecialegiornale.it/grande-successo-di-cesare-catania-durante-lultima-esposizione-a-montecarlo/
IT – Oltre le Colonne
 http://www.oltrelecolonne.it/montecarlo-successo-dellartista-italiano-cesare-catania/
FR – Monaco Wealth Management
http://monacowealthmanagement.com/news/2017/09/29/art-everyone-advantage-colourblind/
---
UK – Luxury News
extract of the Article
Title: The Modern Leonardo Da Vinci – Second Part
"In the previous issue of Luxury Life International we heard about the eclectic Italian artist and talented engineer Cesare Catania, who stands out for his ability to produce works of superfine art and high engineering projects just as Leonardo da Vinci did more than 500 years ago.
We couldn't resist the temptation and we went to Italy to visit his art gallery in Milan. The Italian artist is exhibiting his work 'Reart' in a contemporary art museum in Milan and despite his busy schedule we were lucky enough to meet him.
Mouth of Etna – Red and Black
As soon as we entered his gallery it was like immersing ourselves in a surreal world where art, history, engineering and sculpture blend together to create a multifunctional laboratory; a mix of drafting machines, plotters, brushes, spatulas, measuring lasers, oil paints and all in the same space.
The first worldwide exhibition of this work will be held at the Hermitage
Hotel during the Top Marques Watches 2017 event in September.
Intrigued by this mix of abstract fantasy and technical equipment, we ask Cesare Catania to show us the projects he is working on. First he shows us his work that he has just finished completing. A masterpiece of surrealism and hyper-realism oil on canvas titled 'Harlequin in the land of the Giants', inspired by Cubism. A Harlequin runs on a white and red chessboard, surrounded by a Bishop, from a book that flies and presided upon by a hyper-realistic foot. The detail and the meaning of this painting mystifies us immediately.
Mouth of Etna – Dalton Version
He then continues showing us four silicon and steel sculptures of contemporary art. The inspiration comes from the volcano Etna's mouth in Sicily, from which originated the titles of the same work. One is red flame, and the others are black, black and green and white and yellow.
We are puzzled by the latest version and we ask what has yellow and white got in common with the colours of a volcano? 'Art must be for everyone. This is a version for those who suffer from Dalton's syndrome' the Italian artist replies.
So here is the exclusive, Cesare Catania, for the first time ever (or so we believe…) has produced a contemporary work of art for those who sufferer from Dalton's syndrome. Amazing! And the 'Modern Leonardo da Vinci' will show this amazing sculpture during the international exhibition 'Top Marques Watches' (September 2017) in the Hotel Hermitage, Monaco.
one of his "Ingenuity Works": 'Poseidon's Foot' A patented project about an ecletic museum/
sculpture/hotel designed by the engineer Cesare Catania
'Surrealistic' painting
oil on canvas 'Harlequin
in the Land of Gants' (100cm x 100cm)
Cesare Catania will also donate one of his paintings to the ' Disease Power' benefit association and the painting will be awarded during the charity gala evening presided by Prince Albert II. After spending more than one hour in his gallery we happen to see twopencil sketches on his desk.
We ask what these are and we understand that he is working on twoPharaonic projects, a crystal high tower with a view almost 50 meters set in a historical town and a museum-sculpture of more than 40 meters inspired by Poseidon's foot, a structure made in steel and concrete, ready to climb a mountain overlooking the sea.
This last project has been recently patented by Cesare Catania who explains to us that it could be built as a museum or a hotel, according to the choice of the clients and of potential investors. Who knows who will be the lucky cities to host these two splendid sculptures …?
UK – Luxury News
http://luxurynewsonline.com/next-issue-luxury-life-international-talk-cesare-catania/
extract of the article:
Title: "Paintings and Sculptures…… Cesare Catania: the modern Leonardo Da Vinci"
After the construction of the most important projects, such as the Armani Stadium, Milan Metro Stations and the Siemens Headquarters, and his success in everyday life as a financial manager and as a business man, the "eccentric" civil engineer Cesare Catania extracts his passion for his art from the drawer, he astonishes everyone and he affirms himself on the international scene as a genial artist. And he is not an artist by chance…. Catania knows how to really paint. His fans and international critics state this. He has already exhibited at Westminster in London and in the Louvre, he has participated in the Monte Carlo Biennial, plus several other exhibitions all around the world. And all this without an agent, a sponsor or a curator; all just thanks to his talent.
'…Class 1979, a degree in Engineering, an MBA Master and Artistic Talent to spare.'
This is Cesare Catania, an artist with astonishing technical and pictorial qualities. He has just edited his first book entitled "Genesis", more than 500 pages of techniques, works of art and biography. Since december 2016 the book is buyable in Amazon and in all over the world bookshops online, starting from July 2017 the book will be bought directly by the author with his dedication and his signature in printed limited hand-bound edition.
Work of Art number 45. Title: "ALEFTINA AND HER DOLLS" (B Version) (Year: 2016) – Dimensions: 60cm x 55cm – Technique: Crayon and Acrylic on Paper.
In less than 2 years in his social networks he has the same engagement of the most famous Contemporary Art Museums. And the numbers are in absolute growth.
"Everything comes from images of reality that surround me," says the Italian artist in a recent interview, "what I try to do is to give life to emotions; the secret is to amplify them rather than letting them slip away as often happens to most people. Then I take the canvas, a palette of colors, a video camera and start to pick myself up while I paint. When finished I post everything on the web. Why? Well…. Just because I think it's fun for who observes to understand how a work of art is artistically made. Not only to see the finished work but to realize of all the steps in between".
Cesare in his studio
During his early childhood, Cesare Catania clearly shows, as well as the visual arts, his passion for mathematics and music, two disciplines each other so different yet for Cesare Catania so similar. During his academic studies, this "modern Leonardo da Vinci" perfects the perspective and projection. In his free time he examines in depth his pictorial and sculptural techniques, using composite materials such as resins and silicones, or in more traditional paintings materials such as oil and acrylic. And in addition sand, gypsum, clay and so on.
Works of Art number 6. Title: "THE MAN WHO DOES NOT SEE" (Year: 2013) – Dimensions: 120 x 150 – Technique: Sculpture in Chalk, natural pigments and Acrylic on Canvas.
His paintings and his sculptures combine feelings and actions, extreme synthesis between obscurity and attention to detail. In his works of art we find tributes and dedications to Pythagoras, Chagal, Avogradro, Heisemberg, Pier Luigi Nervi, Michelangelo, Newton, and in general to philosophy, history, science, maths, physic. All is conveyed and communicated through the most powerful channel of the moment: the Art.
Work of Art number 46. Title: "SELF-PORTRAIT: tribute to Michelangelo and Newton" (B Version) (Year: 2016) – Dimensions: 150cm x 150cm – Technique: Oil, Acrylic and Resin on Canvas
Right now the Italian Artist lives between Europe and United States.
His most famous works of art are the sculpures "The Man Who Does Not See" (2013), "144: Trio Jazz" (2014), the tapestry "Trois Hommes" (2016), the paintings "Summer Readings" (2016), "Aleftina and Her Dolls" (2015), "Self Portrait" (2016), "Woman with a Book" (2016), the "Harlequins" (2016).
Biography
Cesare Catania was born in 1979 and spent his life based in Milan. From an early age he expressed particular interest in figurative arts.
He matured over the years a strong aptitude for both technical sciences and artistic sciences (painting, drawing, photography, music). Engineering studies and a passion for art gave life to works that harmonize sculpture and painting. Tradition (use of materials such as chalk, wood, stone, oil painting) and innovation (use of silicone-based materials and acrylic) merge in his paintings. All this to create three-dimensional works that "literally come out of the canvas."
His paintings are a "freeze frame" of actions and feelings, extreme synthesis between obscurity and attention to detail. Fascinated by 'modern Art and by cubism, the artistic maturity of Cesare Catania is still evolving; always looking for new techniques to make the most of his inspirations.
Next Projects
His artistic projects for the future? Above all, dedicating a work of art to the Principality of Monaco and painting a giant tapestry for the Trump Tower."
RU – VogueDiary
http://voguediary.ru/tag/cesare-catania/
UK – Luxury News
IT – Sinapsi News "Inside the News"
http://luxurynewsonline.com/cesare-catania-participated-lorenzo-quinns-guest-57th-edition-venice-biennial/
57 edizione della Biennale di Venezia : Cesare Catania ospite di Lorenzo Quinn
IT – Arte.it
La Provincia di Cremona
Controluce "Infos and Culture"
http://www.arte.it/calendario-arte/cosenza/mostra-cesare-catania-reart-37509  

http://www.laprovinciacr.it/arte/arte/170465/il-moderno-leonardo-da-vinci-cesare-catania-espone-reart-2017.html
FR – Joy Free Press
https://www.joyfreepress.com/2016/08/16/231423-cesare-catania-et-robert-combas-a-montecarlo/
CH – Fashion Channel
http://www.fashionchannel.ch/lartista-cesare-catania-espone-a-lugano/
---
March – June 2017: Milano Fabbrica del Vapore MUSEUM
http://www.arte.it/calendario-arte/milano/mostra-cesare-catania-reart-40513
October 2016: Lugano Swiss
http://www.tio.ch/News/Agenda/Mostre-e-incontri/1110687/L-artista-Cesare-Catania-espone-a-Lugano/
October 2016: Louvre Paris
http://www.positanonews.it/articolo/182121/arte-italiana-nel-mondo-le-opere-di-cesare-catania-al-louvre-di-parigi
September 2016: Biennal Art Exposition of Montecarlo
http://www.paeseitaliapress.it/news_3786_Alla-Biennale-di-Montecarlo-anche-l-artista-italiano-Cesare-Catania.html
January 2016 – Westminister London Exhibition
---
... and now
discover the other works of art
by Cesare Catania ...
or enter directly below in the other categories
and immediately discover other works of art by the artist Cesare Catania:
oil on canvas and acrylic paintings,
three-dimensional sculpture paintings,
sculptures,
oil on canvas and acrylic tapestries,
sketches,
intellectual works (including monumental sculpture and works of architecture)
... and if you want to know everything about his "most popular works"
scroll the slider below ...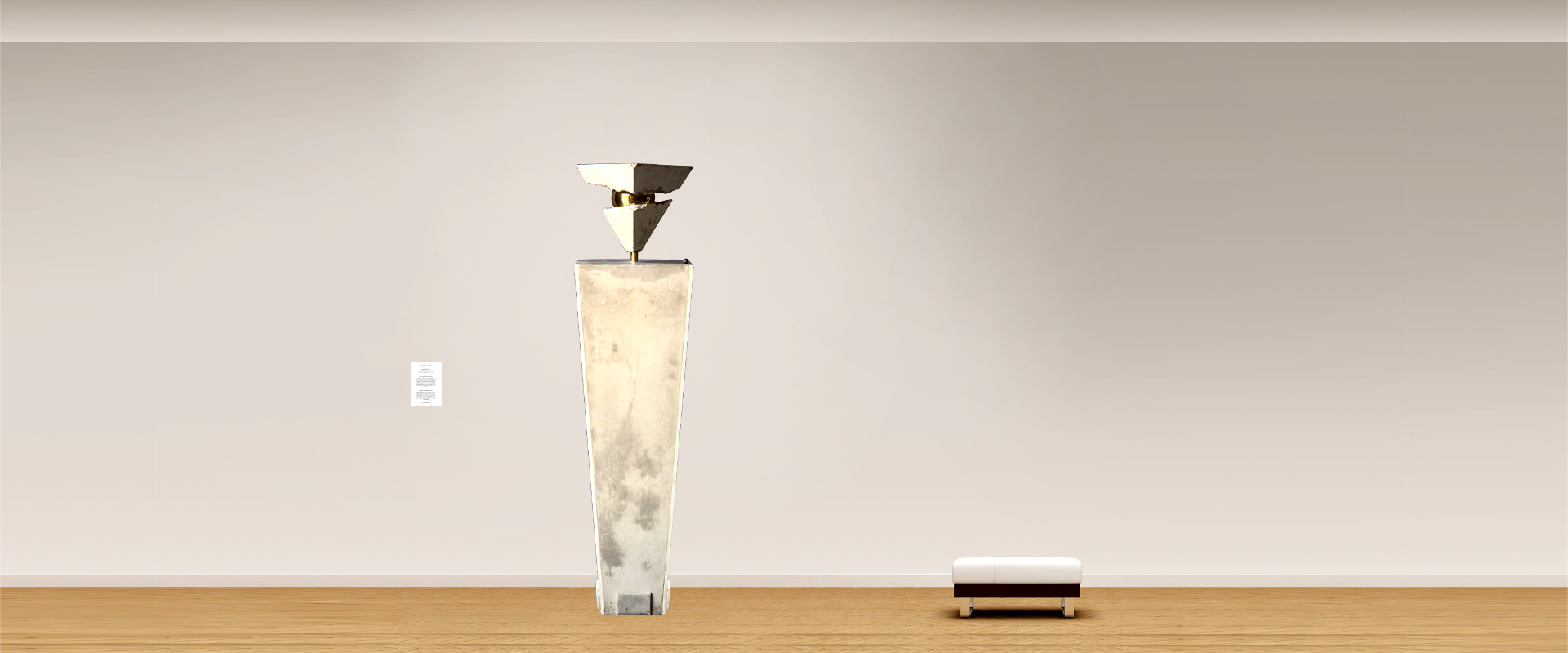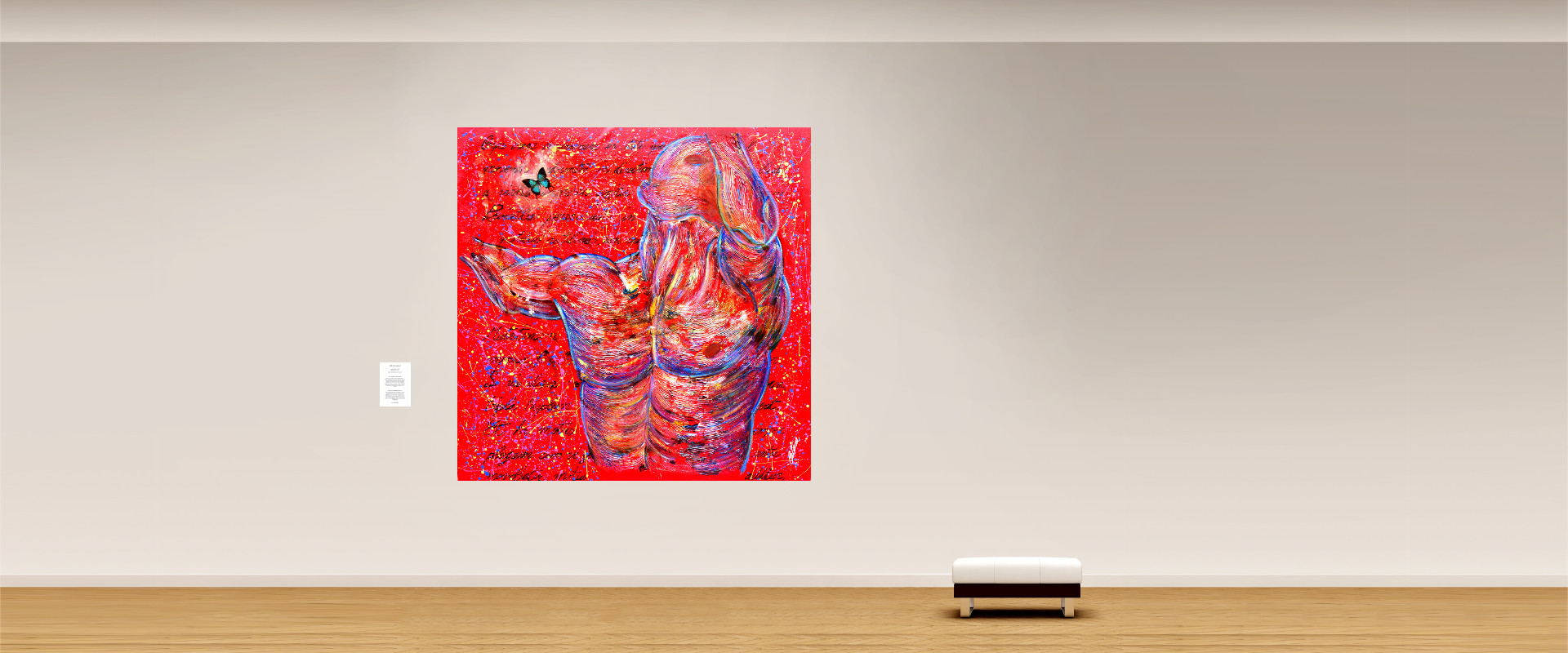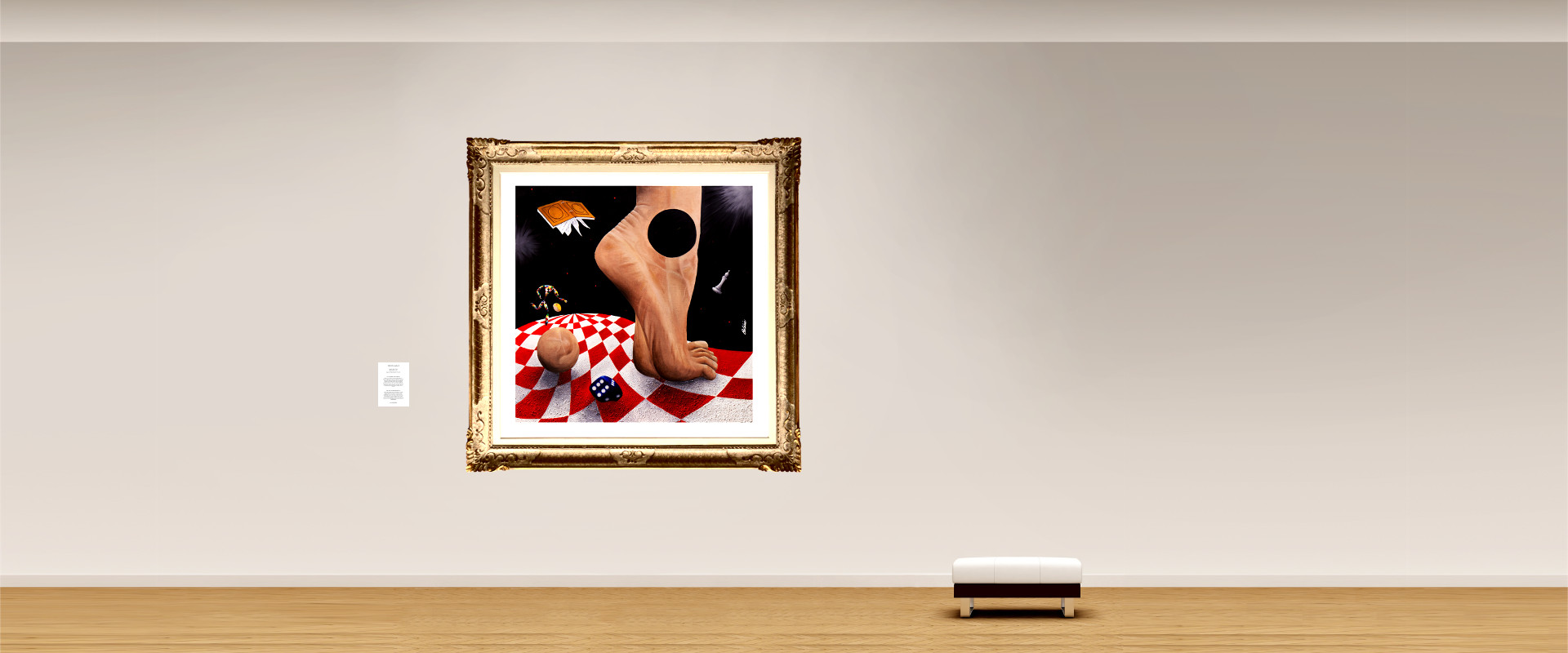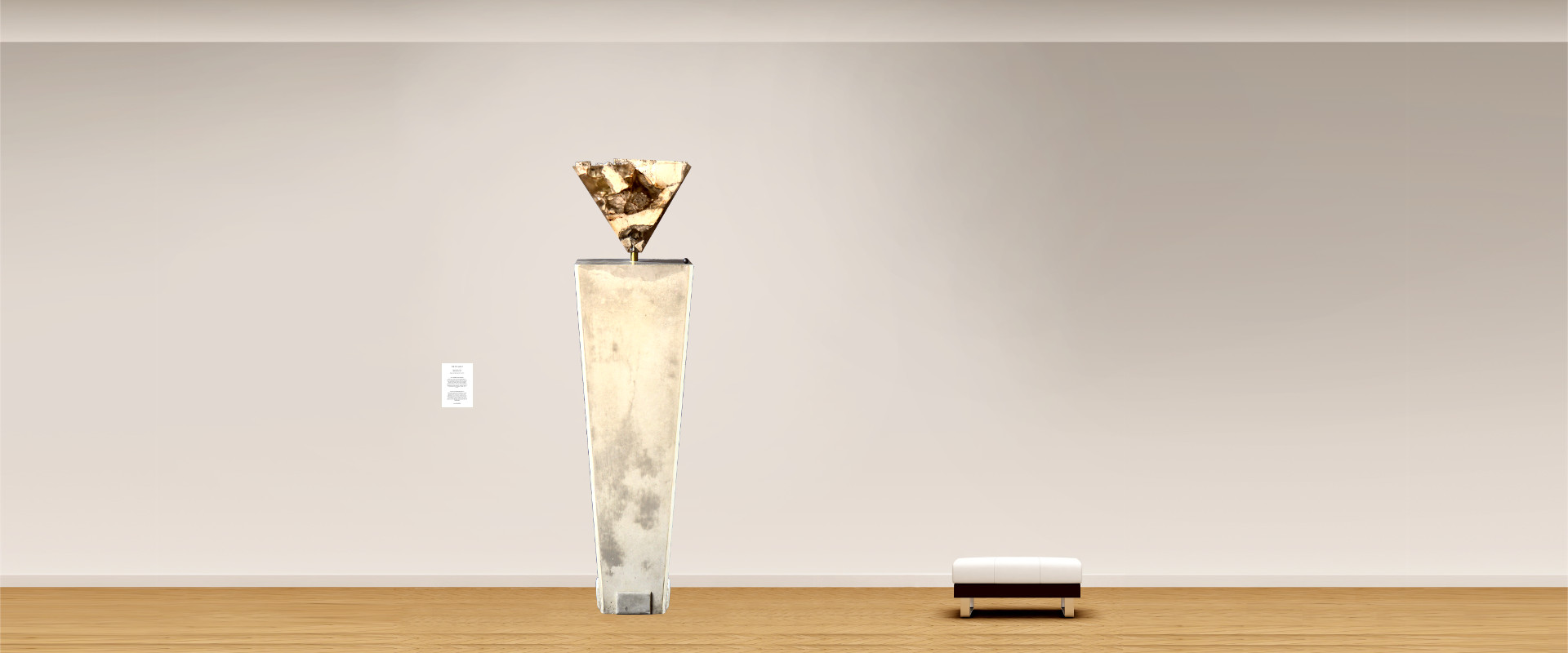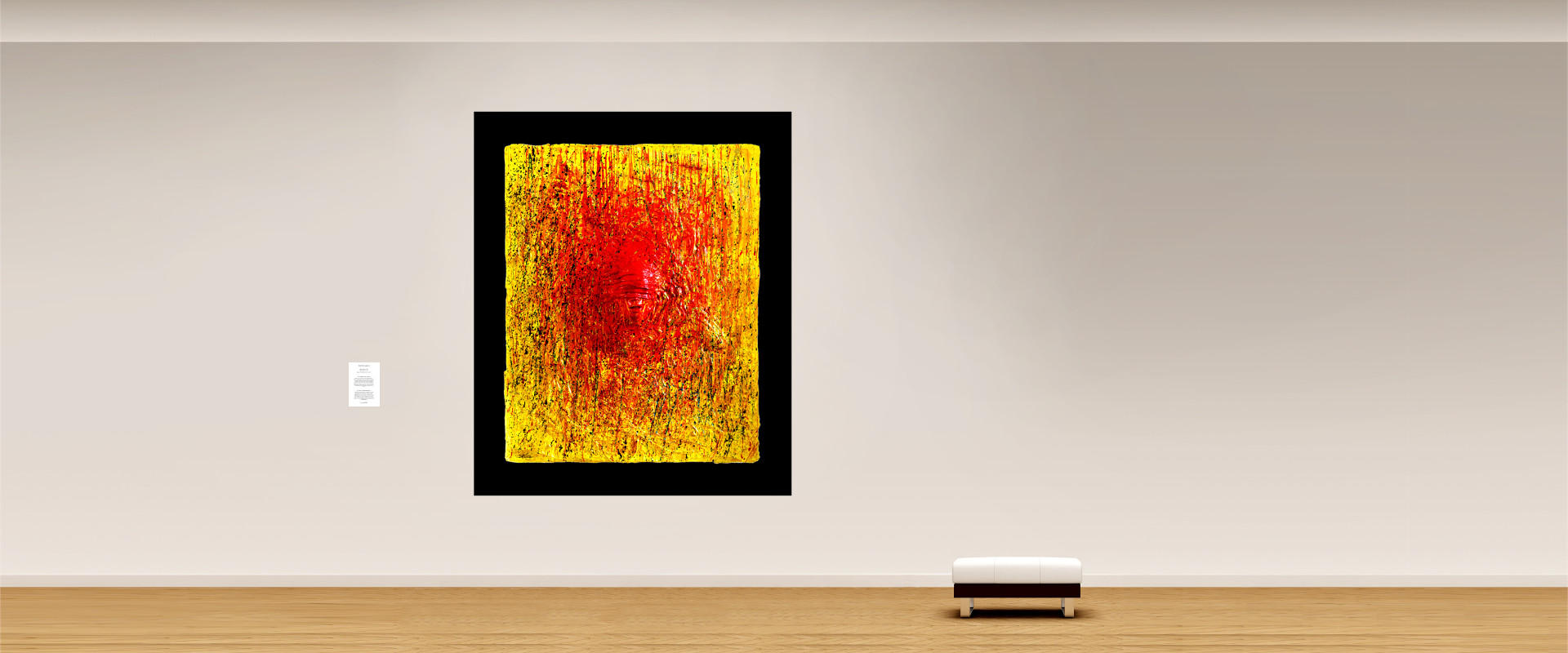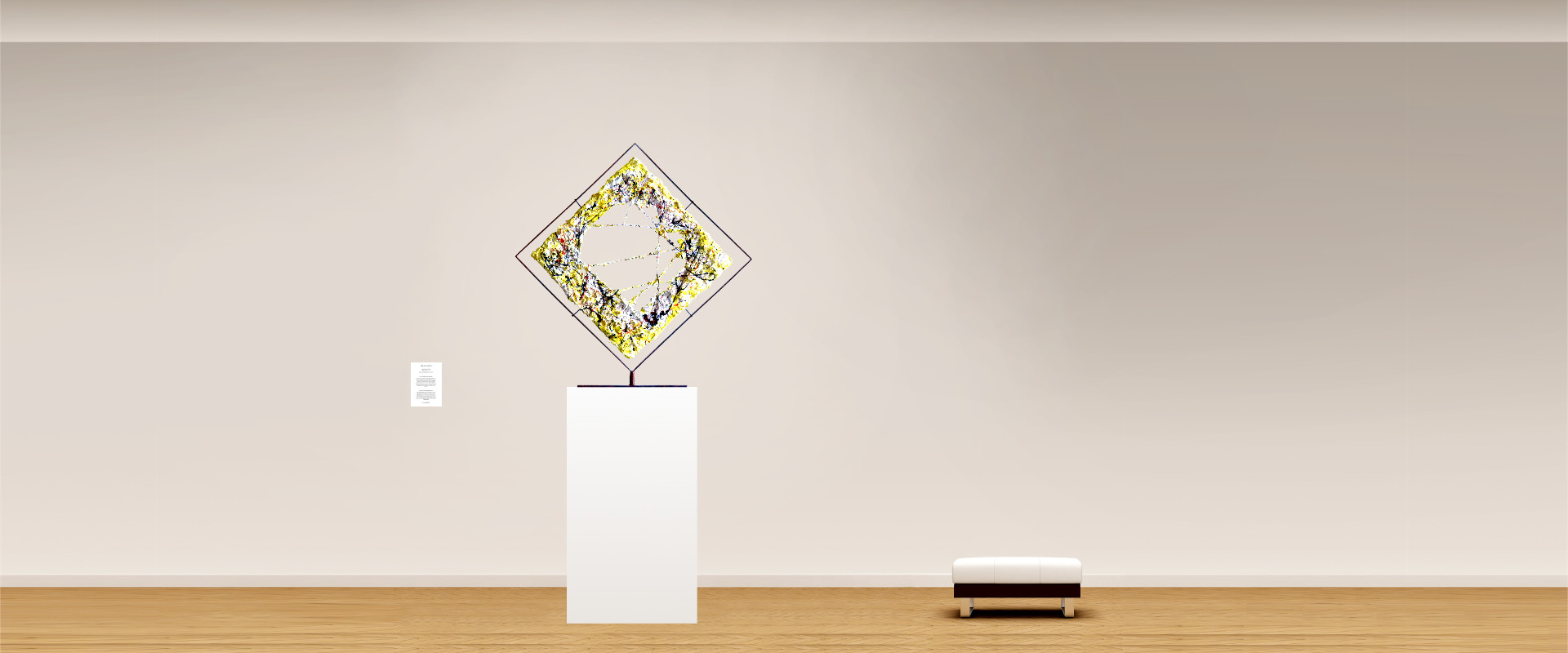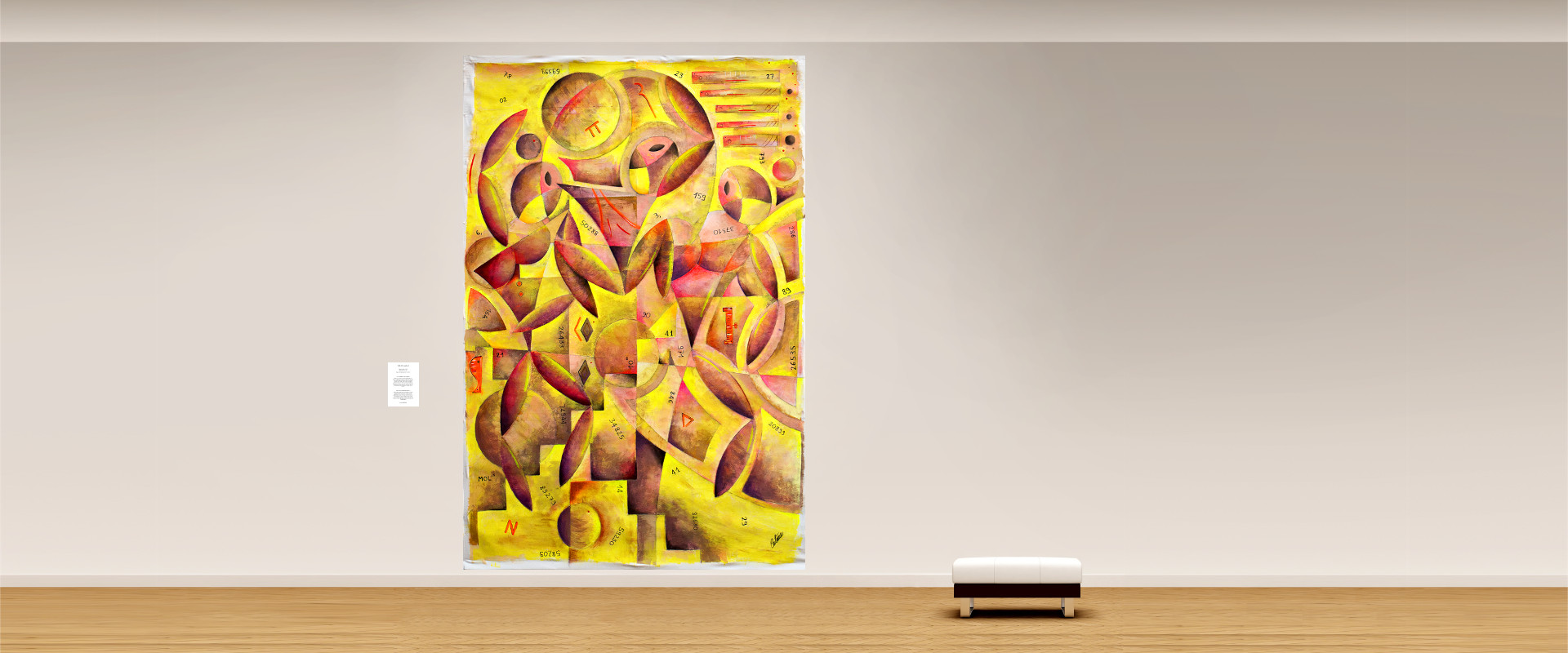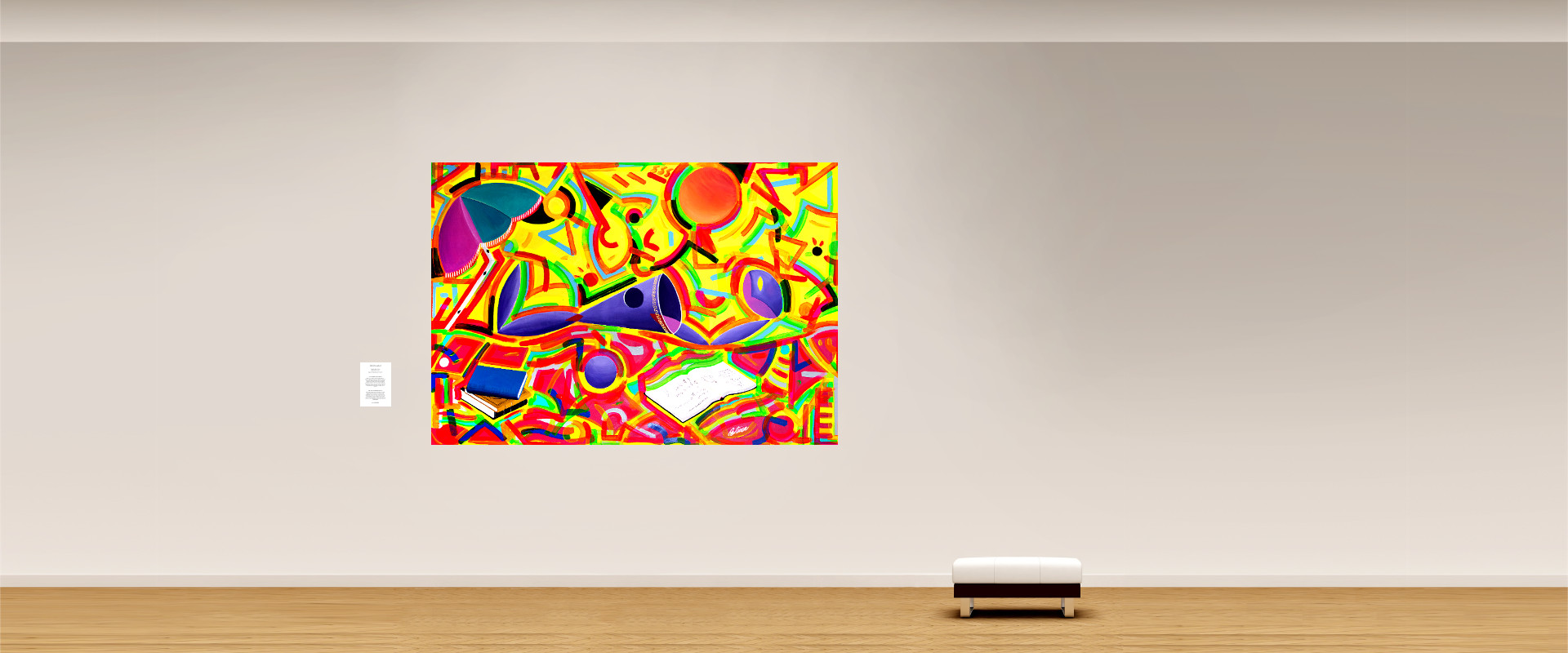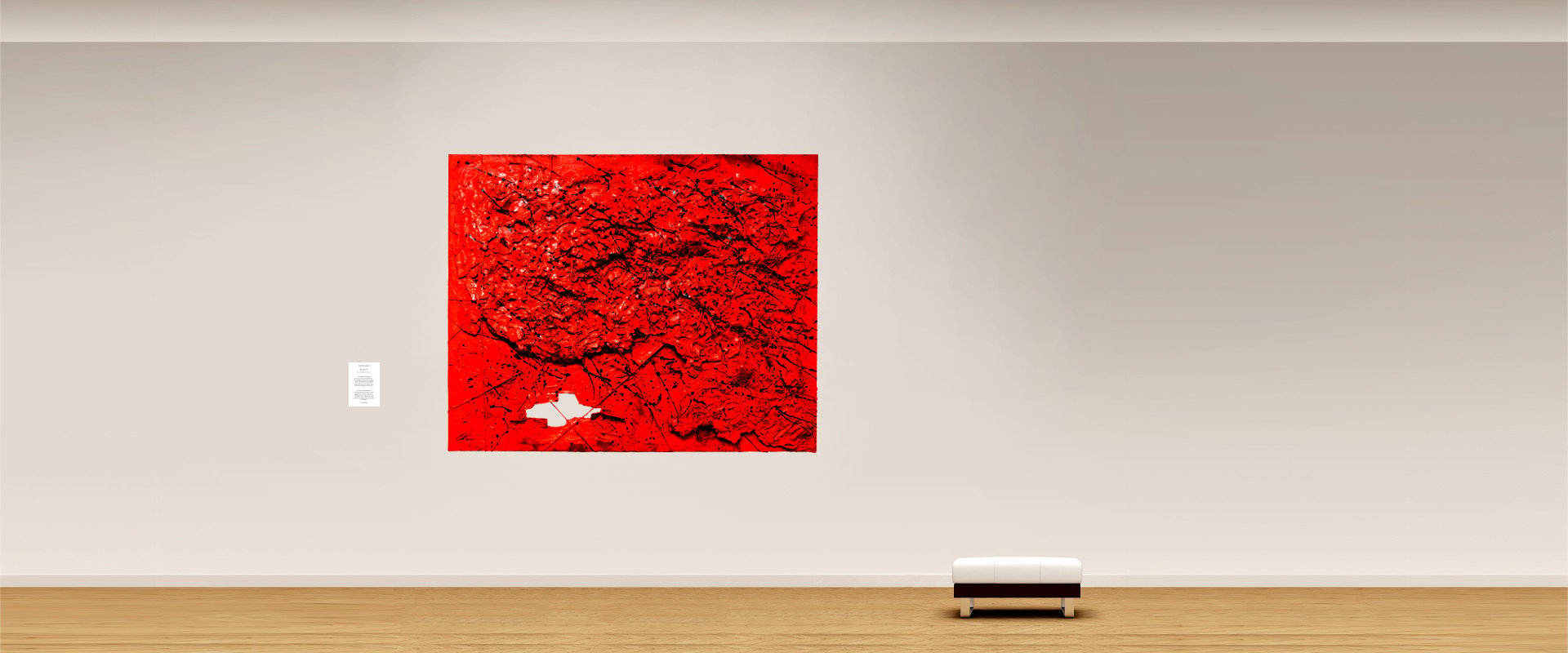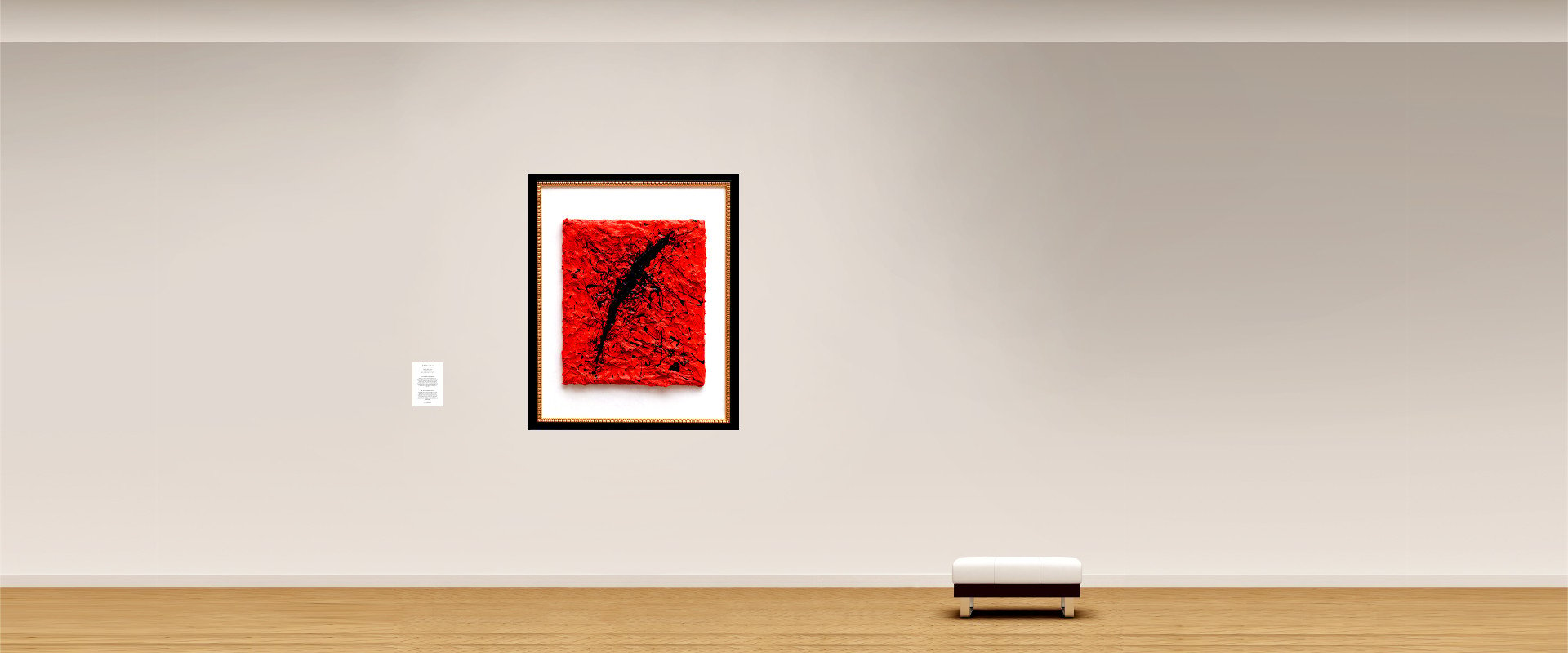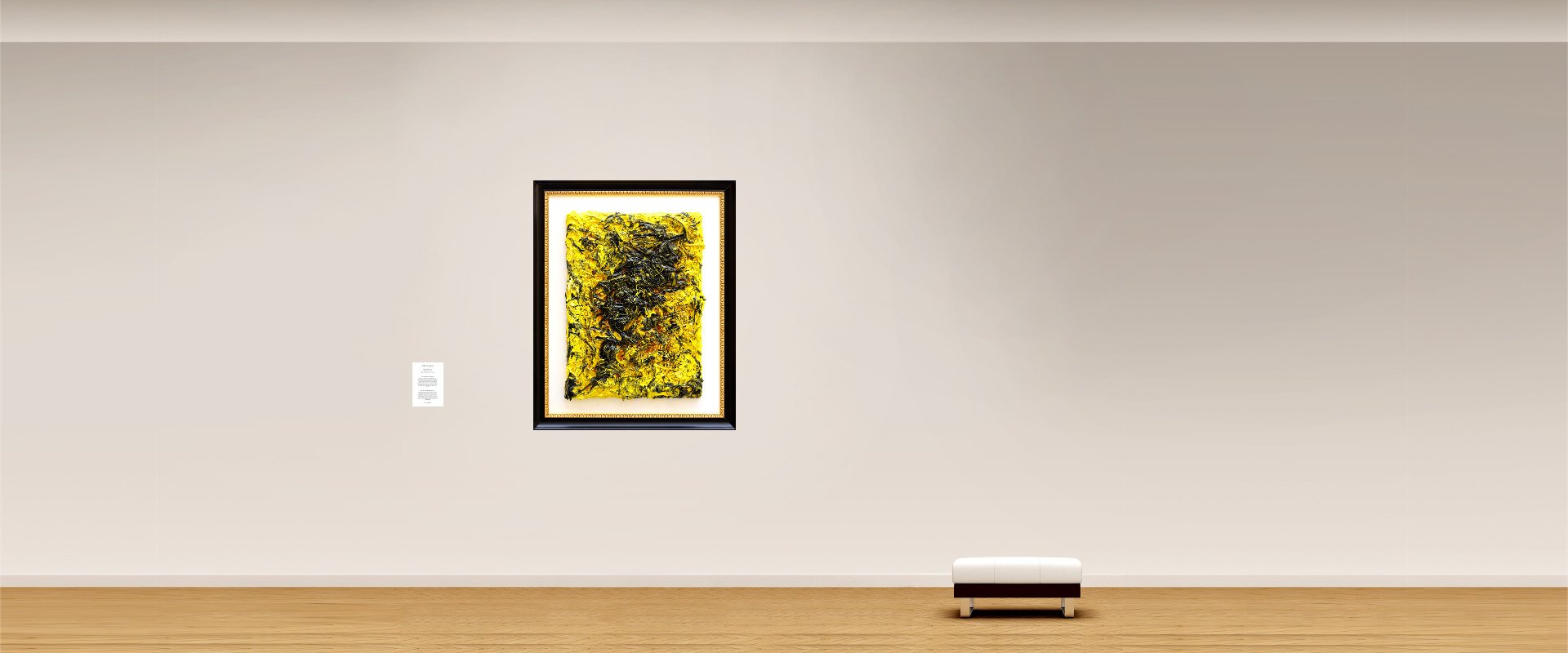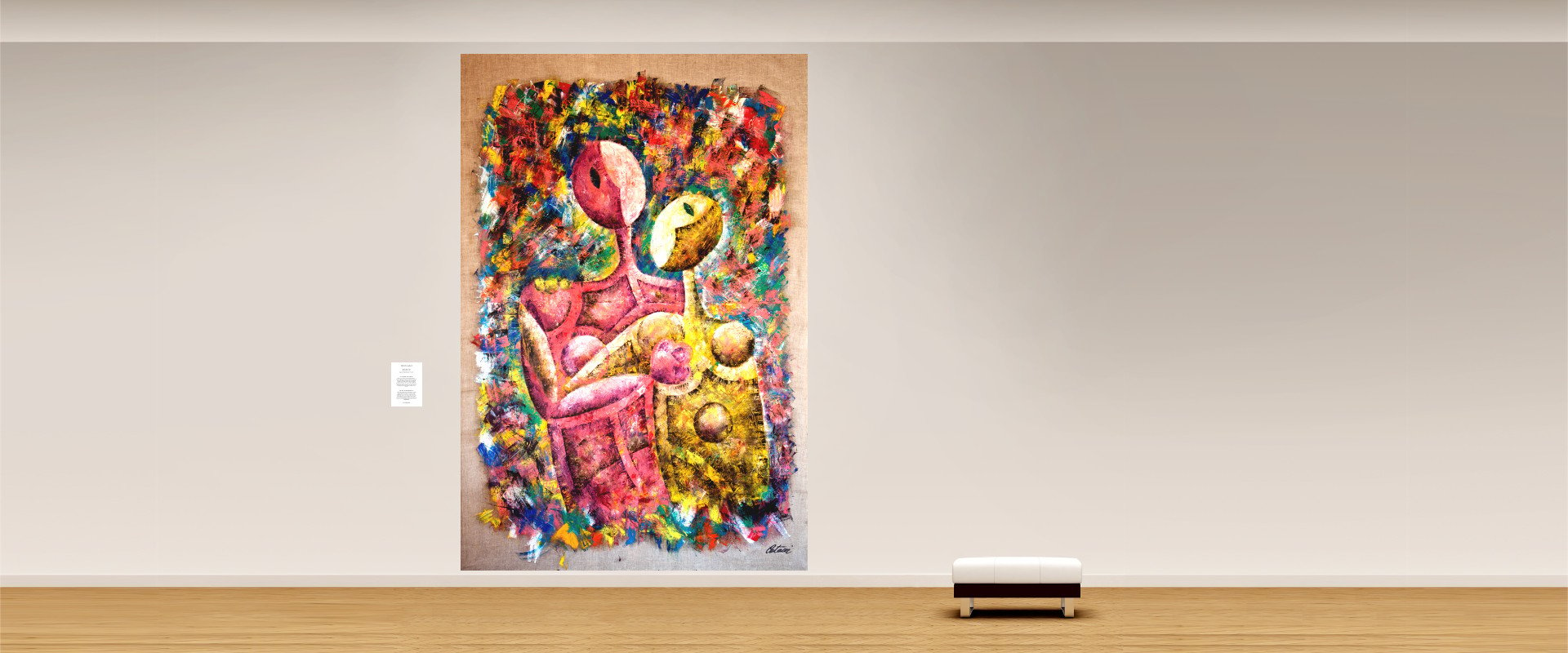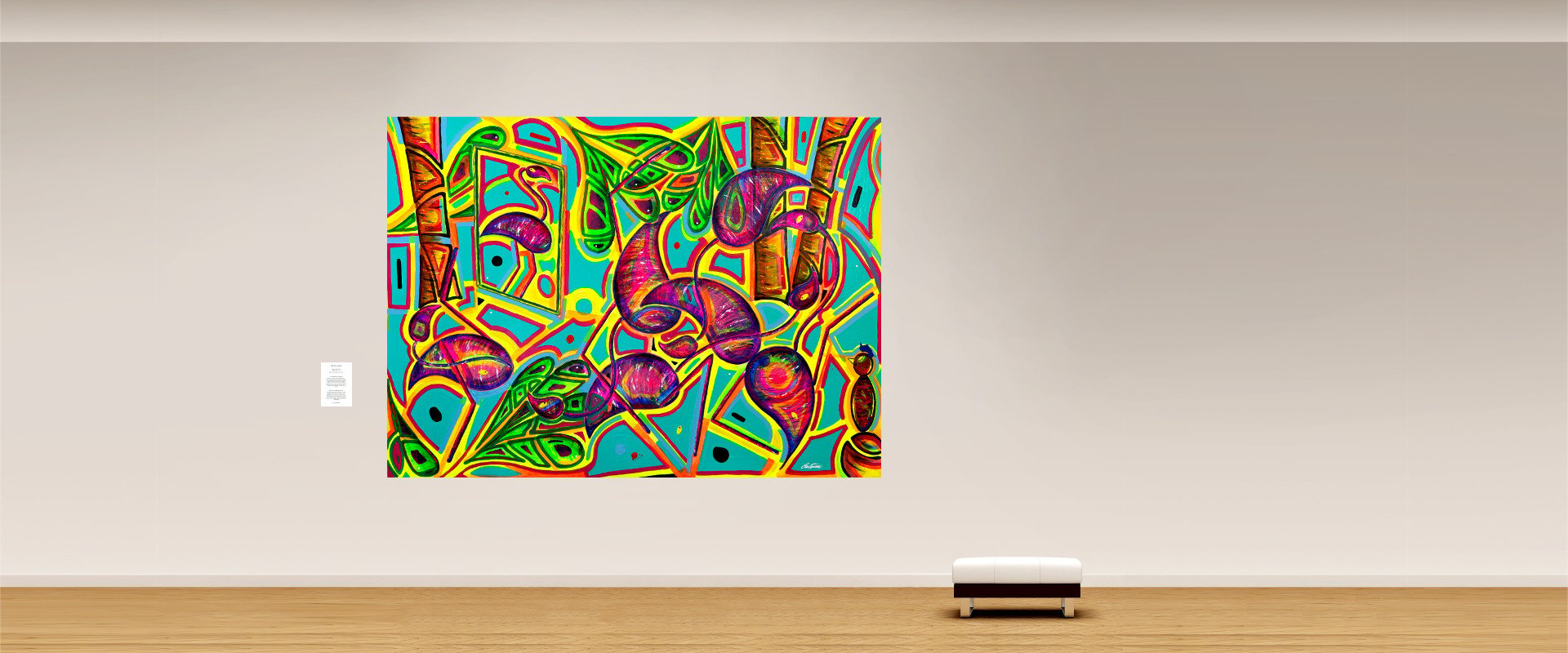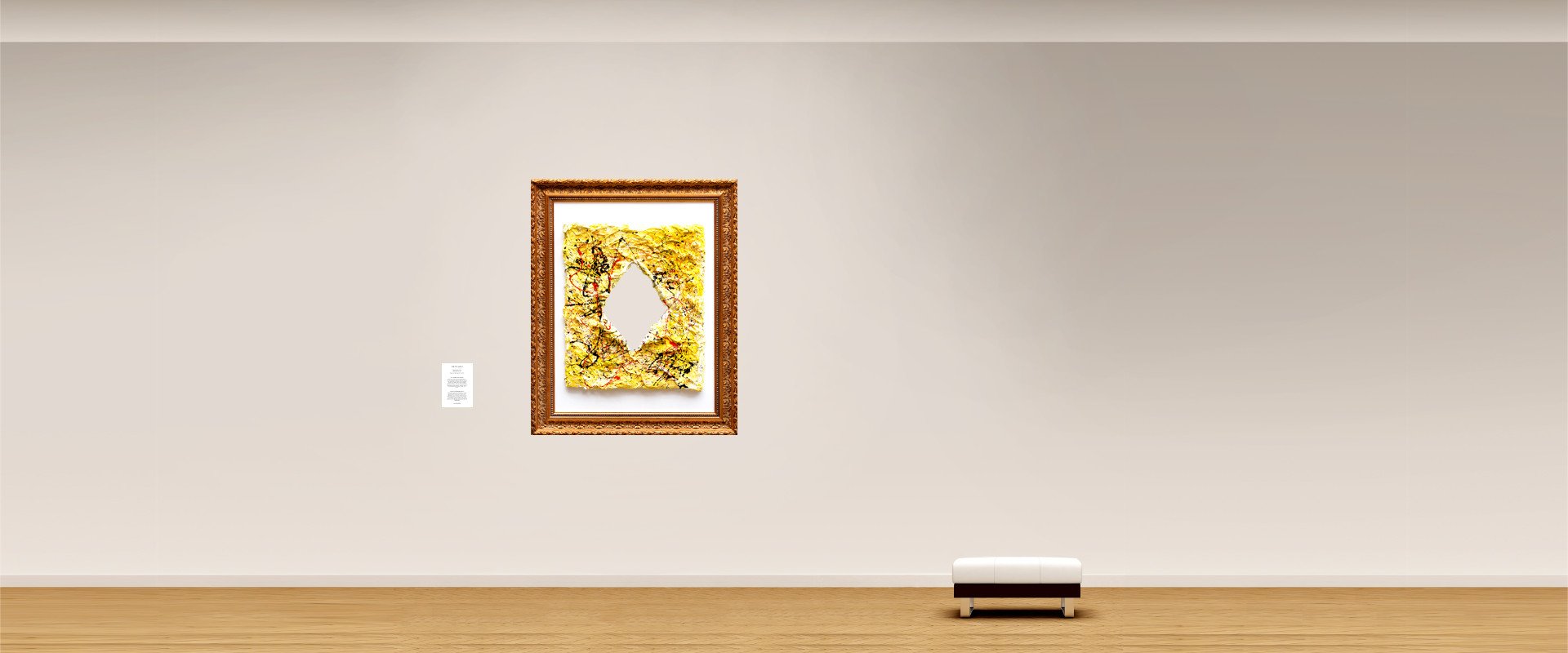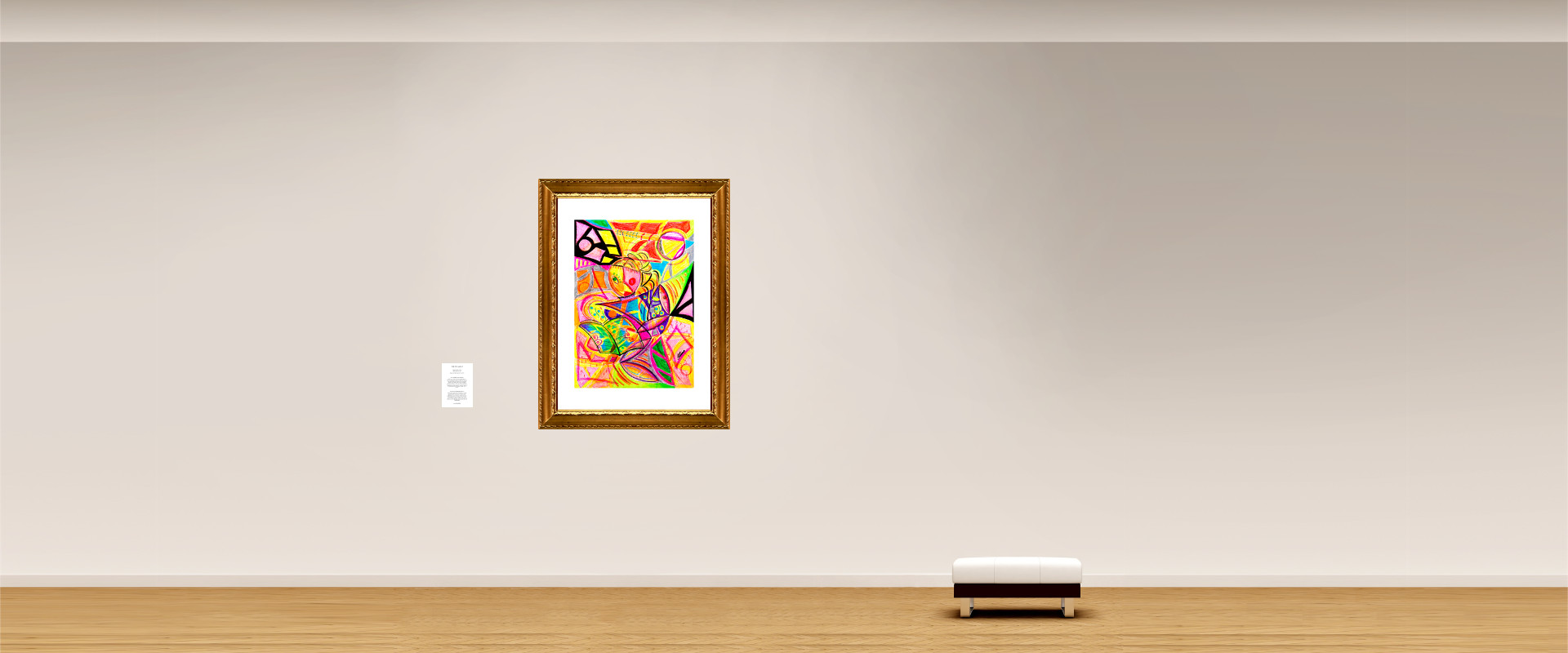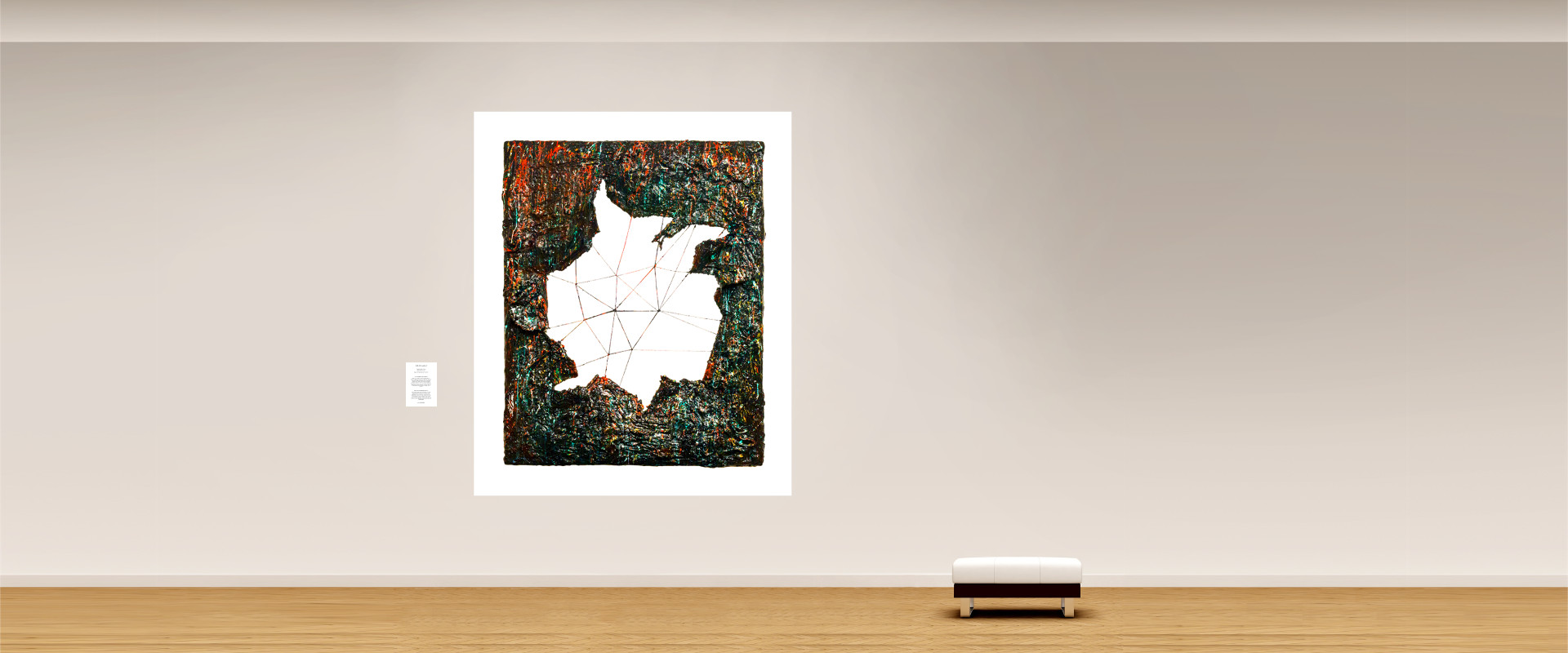 1 - The Heart of the Earth B Version - Contemporary sculpture made by the sculptor Cesare Catania - x Slider 1920x800
Artwork Title: "The Heart of the Earth – B Version"
"... the marble dust coming from the Earth and the meteorite fragments coming from the Universe ..."
2 - Selfportrait - Contemporary painting made by the painter Cesare Catania - x Slider 1920x800
Artwork Title: "Selfportrait"
"... in this artwork Cesare Catania illustrates the oxymorons present in his personality ..."
3 - Harlequin in the Land of Giants - Contemporary painting made by the sculptor Cesare Catania - x Slider 1920x800
Artwork Title: "Harlequin in the Land of Giants"
"... hyperrealism and surrealism ..."
4 - The Heart of the Earth C Version - Contemporary sculpture made by the sculptor Cesare Catania - x Slider 1920x800
Artwork Title: "The Heart of the Earth – C Version"
"... the power of the Earth ..."
5 - The Man Who Does Not See - Contemporary sculpture made by the sculptor Cesare Catania - x Slider 1920x800
Artwork Title: "The Man Who Does Not See"
"... the man is immersed in the society around him blindfolded ..."
6 - The Mouth of Etna E Version - Contemporary sculpture made by the artist Cesare Catania - x Slider 1920x800
Artwork Title: "The Mouth of Etna – E Version"
"... passion for colours, for energy and for contemporary sculpture ..."
7 - Trois Hommes - Contemporary tapestry made by the painter Cesare Catania - x Slider 1920x800
Artwork Title: "Trois Hommes"
8 - Summer Readings - Contemporary painting made by the painter Cesare Catania - x Slider 1920x800
Artwork Title: "Summer Readings"
9 - The Cage - Contemporary sculpture 3D painting made by the sculptor Cesare Catania - x Slider 1920x800
Artwork Title: "The Cage"
"... 3D painting and sculpture in the same artwork ..."
10 - The Cutting A Version - Contemporary sculpture 3D painting made by the sculptor Cesare Catania - x Slider 1920x800
Artwork Title: "The Cutting – A Version"
"... abstraction and contemporary idea of art ..."
11 - Confusion - The Open Cutting - Contemporary sculpture 3D painting made by the sculptor Cesare Catania - x Slider 1920x800
Artwork Title: "Confusion (The Open Cutting)"
12 - The Embrace B Version - Contemporary tapestry made by the painter Cesare Catania - x Slider 1920x800
Artwork Title: "The Embrace – B Version"
"... everything starts from an embrace …"
13 - Flamingos at the Mirror - Contemporary painting made by the painter Cesare Catania - x Slider 1920x800
Artwork Title: "Flamingos at the Mirror"
"... the metaphor of human being ..."
14 - The Mouth of Etna F Version - Contemporary Sculpture 3D Painting made by the sculptor Cesare Catania - x Slider 1920x800
Artwork Title: "The Mouth of Etna – F Version"
"... when the sculpture becomes energy ..."
15 - Woman with a Book - Contemporary painting made by the painter Cesare Catania - x Slider 1920x800
Artwork Title: "Woman with a Book"
"... love for colours ..."
16 - The Mouth of Etna A Version - Contemporary sculpture made by the artist Cesare Catania - x Slider 1920x800
Artwork Title: "The Mouth of Etna – A Version"
"... passion for contemporary art ..."
or
returns to the main menu