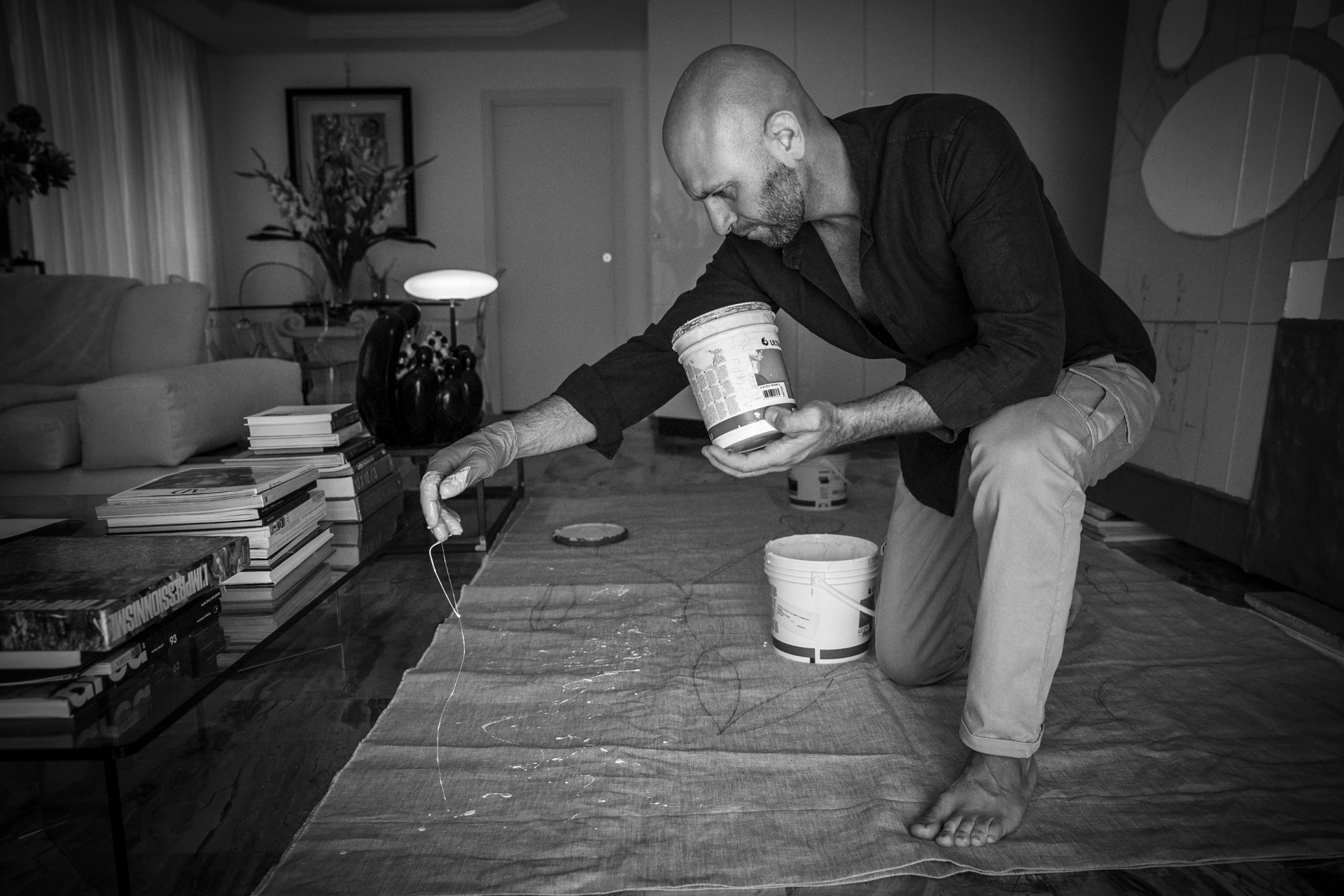 Monaco September 2018
Cesare Catania
MONACO MONTECARLO
SOLO Exhibition
from 27th of SEPTEMBER 2018
to 15th of JANUARY 2019
Méridien Beach Plaza Monaco
Mostra d'Arte Contemporanea di Cesare Catania a Montecarlo.
dal 27 Settembre 2018 al 15 Gennaio 2019
Mostra Personale
intitolata
" L'ARTE DELL'INFORMALE "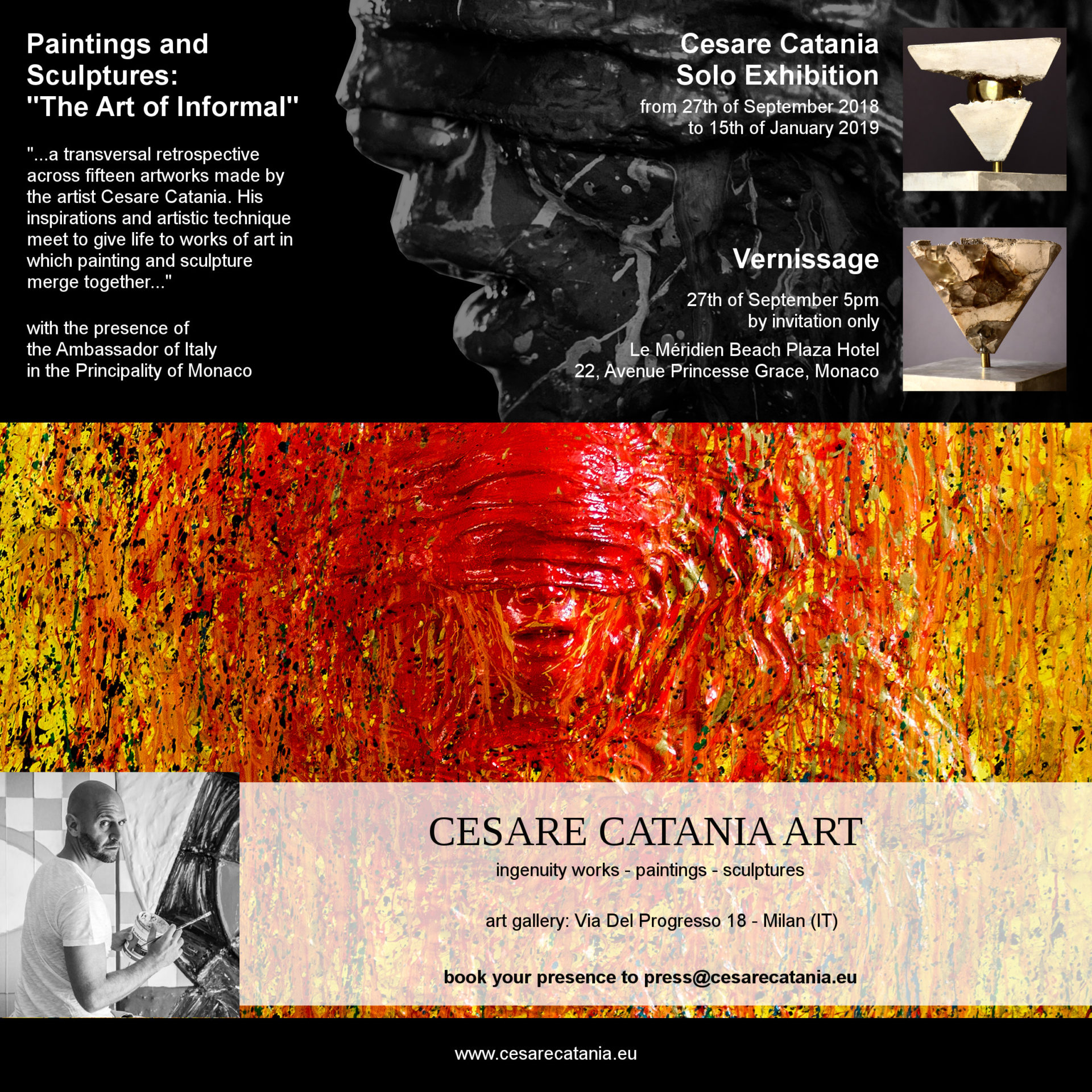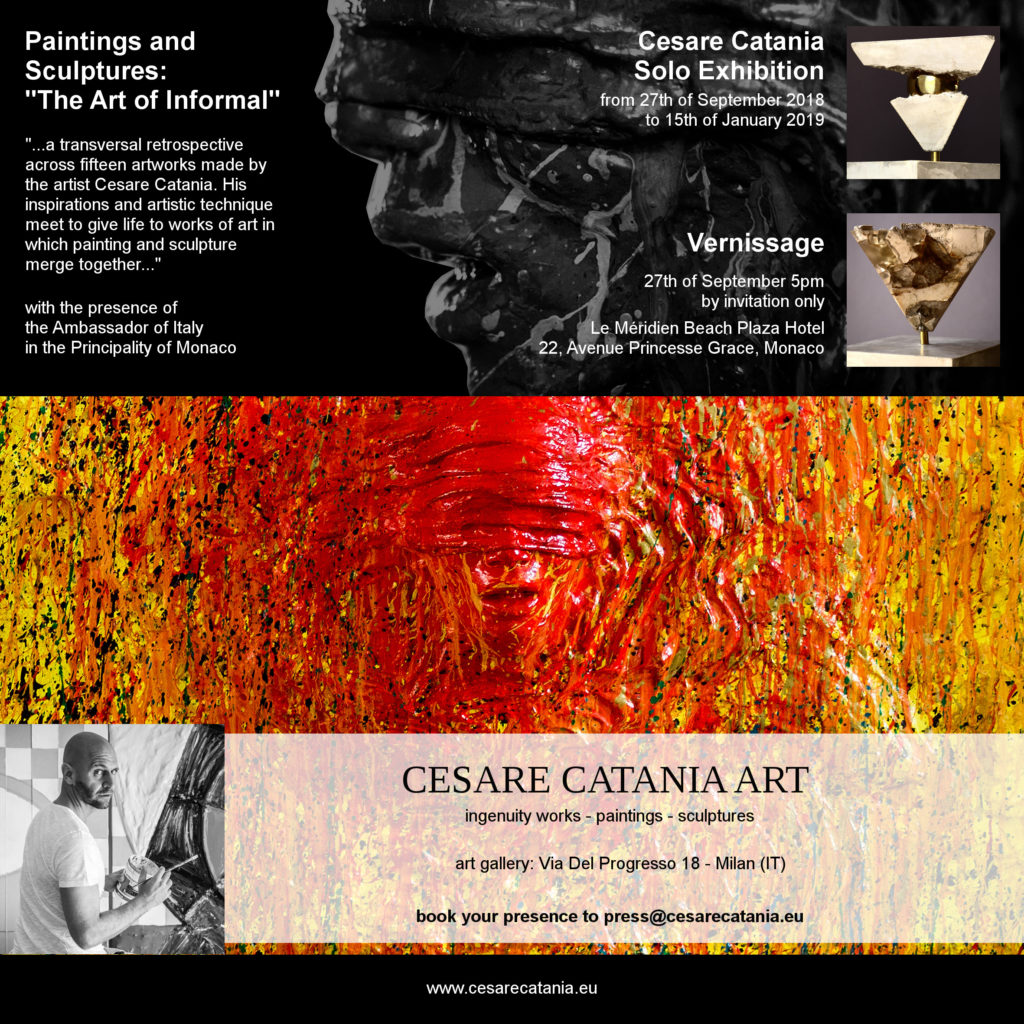 **
Video of Vernissage and Party:
Thursday 27th of September 2018
Google Map Location
COSA DICE LA LA STAMPA INTERNAZIONALE SUL GIORNO DEL VERNISSAGE?
FR – Ambasciata Italiana nel Principato di Monaco – Italian Embassy in the Principality of Monaco

https://ambprincipatomonaco.esteri.it/ambasciata_monaco/it/ambasciata/news/dall_ambasciata/2018/09/vernissage-di-cesare-catania-the.html
ORIGINAL ARTICLE – ITALIAN VERSION
Dove?
Stupisce per il carattere delle opere e per l'afflusso di amanti d'arte, l'inaugurazione della mostra personale di Cesare Catania a Montecarlo.
Giovedì 27 settembre presso le splendide sale del Meridien Beach Plaza di Montecarlo si è tenuto il vernissage e party inaugurale della mostra personale dell'artista che rimarrà aperta al pubblico fino al 15 gennaio 2019.
Le Opere 1
Una esposizione personale di 18 opere d'arte che ha emozionato il pubblico per l'intensità sia dei quadri che delle sculture. Presenti tra gli altri l'arazzo olio su tela intitolato "L'Abbraccio", un capolavoro olio su tela, che descrive in senso stretto l'abbraccio tra un uomo e una donna e in senso lato l'abbraccio tra due persone di due colori differenti. Un arazzo che ha già una storia….. Tra le altre esposizioni infatti è stato anche selezionato per rappresentare l'arte e il made in Italy durante la settimana della cultura italiana nel 2016 in Svizzera, una manifestazione internazionale organizzata sotto l'alto patronato della Presidenza della Repubblica Italiana.
Le Opere 2
Inedita esposizione anche dell'unico "Autoritratto" finora realizzato dall'artista Cesare Catania. Presente anche il quadro scultura intitolato "ReArt", già esposto nel 2017 al museo di arte contemporanea di Milano "la Fabbrica del Vapore", nonchè due pezzi unici appartenenti alla famosa serie de "La Bocca dell'Etna", le famose sculture in silicone, acrilico e acciaio; tra 18 pezzi esposti presente anche la scultura intitolata "Il Cuore della Terra", realizzata con polvere di marmo e frammenti di meteorite, il dipinto olio su tela "Gospel" già presentato alla biennale di Montecarlo nel 2016, due differenti versioni acrilico e silicone de "Il Taglio", "l'Arlecchino nella Terra dei Giganti", "Fenicotteri allo Specchio", insomma….. tutte opere d'arte uniche nel loro genere, come uniche le tecniche e le ispirazioni dell'artista.
Gli Ospiti
Presenti durante l'evento all'insegna dell'eleganza e della cultura più di 200 selezionatissimi invitati, tra i quali numerosi personaggi di spicco del mondo monegasco e del parterre internazionale: tra gli altri Cristiano Gallo (Ambasciatore Italiano nel Principato di Monaco), Madame Régine Vardon-West (presidente della Associazione Amitie sans Frontieres), Anastasiya Vrublevskaya, Mr Nicolas A. Hesse, e inoltre membri del Bentley Club di Montecarlo e dell'esclusivo Club 39, esponenti della Fondazione Princesse Charlene, nonché famosi collezionisti d'arte e decine di invitati d'eccezione appartenenti al mondo dell'alta finanza internazionale e del private banking.
ENGLISH VERSION
Where?
The inauguration of Cesare Catania's personal exhibition in Monaco MonteCarlo astonishes by the character of the artworks and the number of art lovers attending.
On Thursday, 27th September, in the magnificent exhibition rooms of hotel Meridien Beach Plaza Hotel in Monte Carlo, took place the vernissage and opening party of the personal exhibition of the artist, which will remain open to the public until 15th January 2019.
Works of Art 1
This personal exhibition of 18 works of art has moved the public by the intensity of both the pictures and sculptures. Among others, the tapestry painted with oil on canvas entitled "The Embrace" is featured, a masterpiece that represents, in a strict sense, the embrace between a man and a woman and, in an enlarged sense, the embrace between two people of two different colors. This tapestry has already a story… Indeed, among other exhibitions, it was also selected to represent art and "made in Italy" during the Italian culture week in 2016 in Switzerland, an international event organized under the high patronage of the President of the Italian Republic.
Works of Art 2
The only "Self-Portrait" created until now by artist Cesare Catania is also presented for the first time. The painting-sculpture entitled "ReArt", already exhibited in 2017 at the contemporary art museum in Milan "la Fabbrica del Vapore", also forms part of the exhibition, along with two unique pieces from the famous "The Mouth of Etna" series, the well-known sculptures in silicone, acrylic and steel. Among the 18 presented pieces, feature as well the sculpture entitled "The Heart of the Earth", made of marble powder and fragments of a meteorite, the picture painted with oil on canvas "Gospel", already exhibited during the biennale of Monte Carlo in 2016, two different versions in acrylic and silicone of "The Cut", "Harlequin in the Land of Giants", "Flamingos in the Mirror", so… a number of unique works of art, resulting from the equally unique techniques and inspirations of the artist.
The Guests
The event, placed under the sign of elegance and culture, was attended by more than 200 very select guests, among which many prominent personalities of the Monegasque world and international audience, including: Cristiano Gallo (Italian ambassador to the Principality of Monaco), Madame Regine Vardon-West (President of association Amitie sans Frontieres), Anastasiya Vrublevskaya, Mr Nicolas A. Hesse, members of the Bentley Club of Monte Carlo and of exclusive Club 39, representatives of the Princess Charlene Foundation, as well as well-known art collectors and dozens of distinguished guests from the world of high international finance and private banking.
FRENCH VERSION
Où?
L'inauguration de l'exposition personnelle de Cesare Catania à Monte-Carlo étonne tant par le caractère des œuvres que par l'afflux des amateurs d'art.
Jeudi 27 septembre, dans les magnifiques salons du Méridien Beach Plaza de Monte-Carlo, se sont tenus le vernissage et le gala d'ouverture de l'exposition personnelle de l'artiste, qui demeurera ouverte au public jusqu'au 15 janvier 2019.
Les Oeuvres d'Art Contemporain 1
Cette exposition personnelle de 18 œuvres d'art a ému le public par l'intensité des peintures comme des sculptures. Est présentée, entre autres, la tapisserie peinte à l'huile sur toile intitulée « L'Étreinte », un chef d'œuvre du genre, qui donne à voir, au sens strict, l'étreinte entre un homme et une femme et, au sens large, l'étreinte entre deux personnes de deux couleurs différentes. Cette tapisserie a déjà une histoire… En effet, entre autres expositions, elle a notamment été choisie pour représenter l'art et le « made in Italy » lors de la semaine de la culture italienne de 2016 en Suisse, une manifestation internationale organisée sous le haut patronage de la Présidence de la République italienne.
Les Oeuvres d'Art Contemporain 2
Chose inédite, est aussi présenté l'unique « Autoportrait » réalisé à ce jour par l'artiste Cesare Catania. Incluses également la peinture-sculpture intitulée « ReArt », déjà exposée en 2017 au musée d'art contemporain de Milan « la Fabbrica del Vapore », ainsi que deux pièces uniques de la fameuse série « La Bouche de l'Etna », avec ses célèbres sculptures en silicone, acrylique et acier. Parmi les 18 pièces présentées, figure en outre la sculpture intitulée « Le Cœur de la Terre », réalisée en poudre de marbre et fragments de météorite, le tableau peint à l'huile sur toile « Gospel », déjà exposé lors de la biennale de Monte-Carlo en 2016, deux versions différentes de « La Coupure » en acrylique et silicone, l'« Arlequin dans la Terre des Géants », les « Flamants roses au Miroir », en somme… un ensemble d'œuvres d'art uniques en leur genre, comme sont uniques les techniques et les inspirations de l'artiste.
Les Invités
Participaient à cet événement placé sous le signe de l'élégance et de la culture plus de 200 invités triés sur le volet, parmi lesquels de nombreux personnages en vue du monde monégasque et du public international : notamment, Cristiano Gallo (ambassadeur d'Italie auprès de la principauté de Monaco), Madame Régine Vardon-West (présidente de l'association Amitié sans frontières), Anastasiya Vrublevskaya, M. Nicolas A. Hesse, ainsi que des membres du Bentley Club de Monte-Carlo et du très fermé Club 39, des représentants de la Fondation Princesse Charlène, sans oublier de célèbres collectionneurs d'art et des dizaines d'invités d'exception issus du monde de la haute finance internationale et de la banque privée.
IT – La Stampa 27 Settembre 2018
FR – Monaco Madame

https://monacomadame.org/2018/09/18/letreinte-par-cesare-catania/
https://monacomadame.org/2018/10/04/inauguration-de-lexposition-de-cesare-catania/
FR – Real Riviera
US – WBOC16

FR – Exces Magazine
https://www.excesmag.com/monaco/meridien_beach_plazza/?action=article&q=645
IT – Italia News
'L' Arte dell'Informale', a Monaco la mostra personale di Cesare Catania
FR – The Globe Trotting
https://www.theglobetrottingpr.com/single-post/2018/09/13/Celebrating-the-Brilliance-of-Cesare-Catania?message_id=f9792084-3edb-4650-8fcc-e017beb17176
*
... e adesso
scopri le altre opere d'arte
di Cesare Catania ...
oppure entra direttamente qui sotto nelle altre categorie
e scopri subito altre opere d'arte dell'artista Cesare Catania:
dipinti olio su tela e in acrilico,
quadri scultura tridimensionali,
sculture,
arazzi olio su tela e in acrilico,
bozzetti,
opere d'ingegno (tra cui scultura monumentale e opere di architettura)
... e se vuoi sapere tutto sulle sue
"opere più popolari"
scorri lo slider qui sotto ...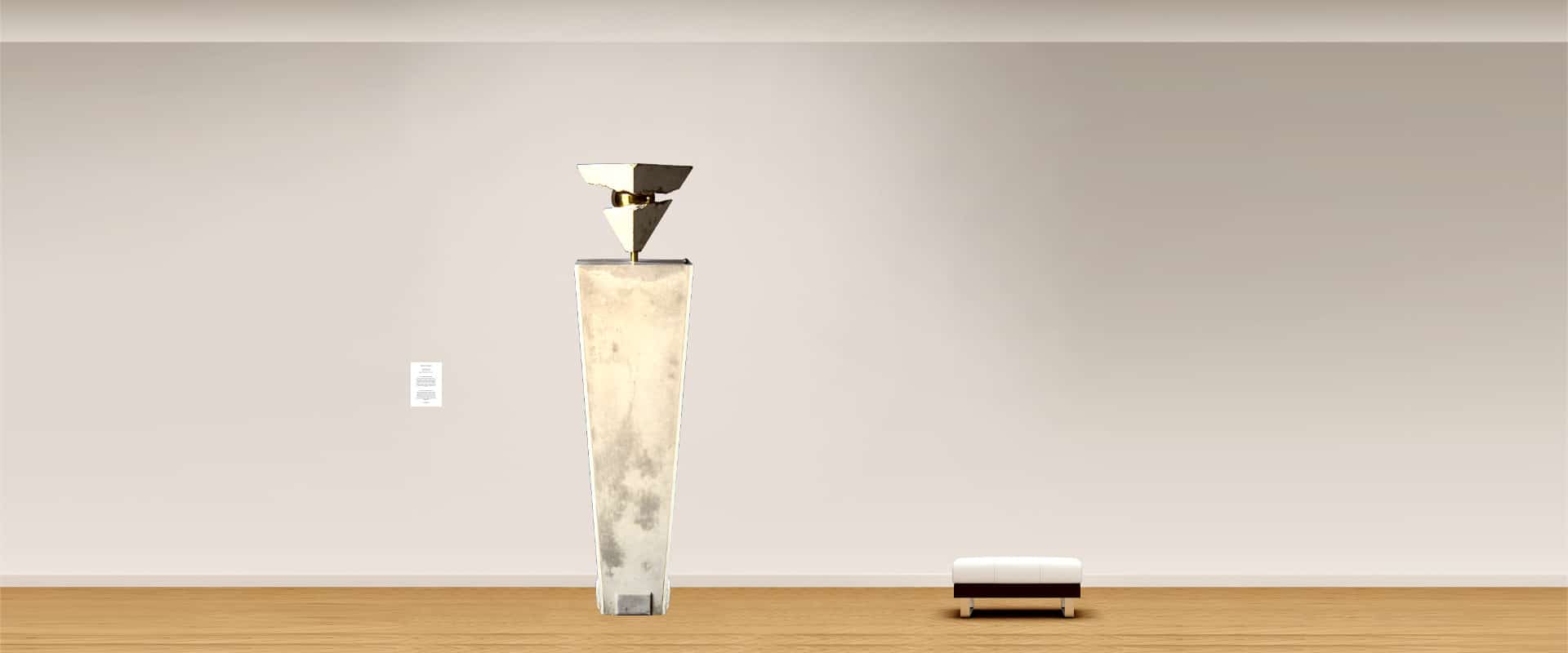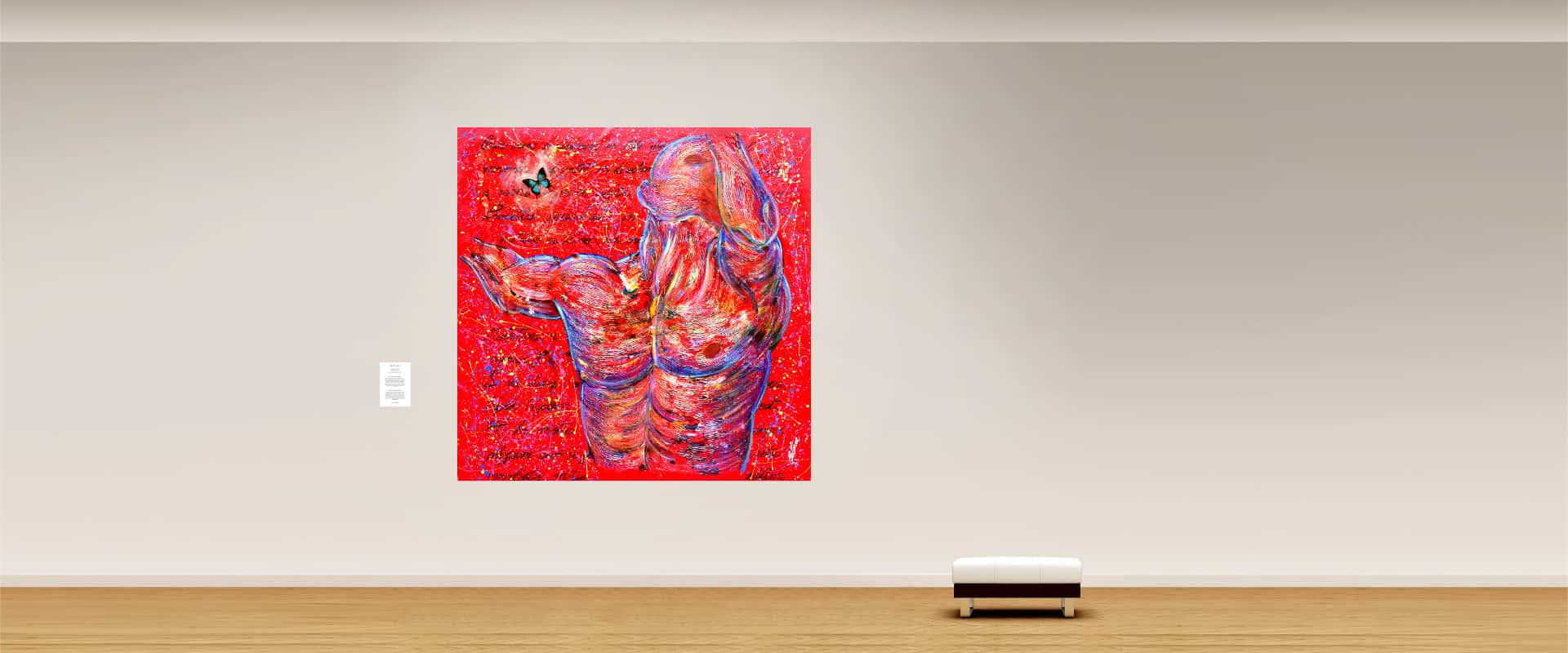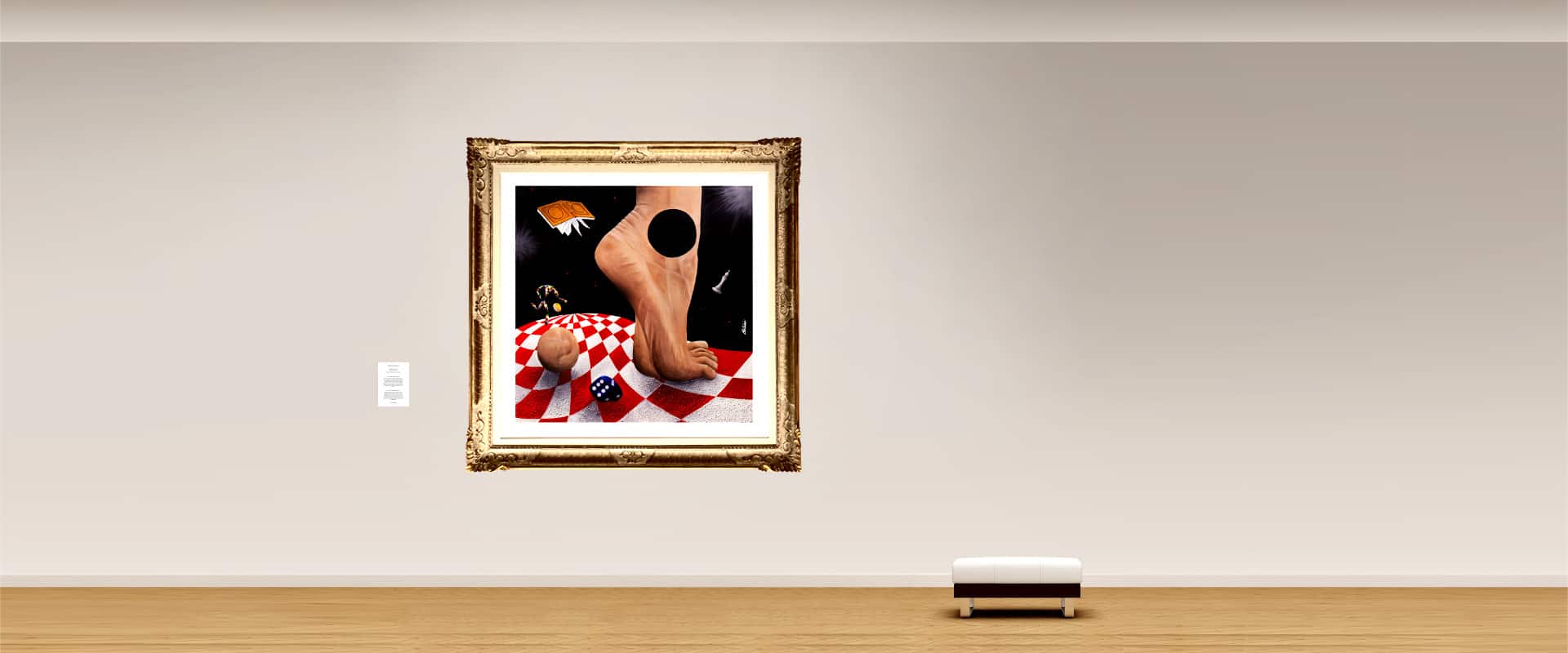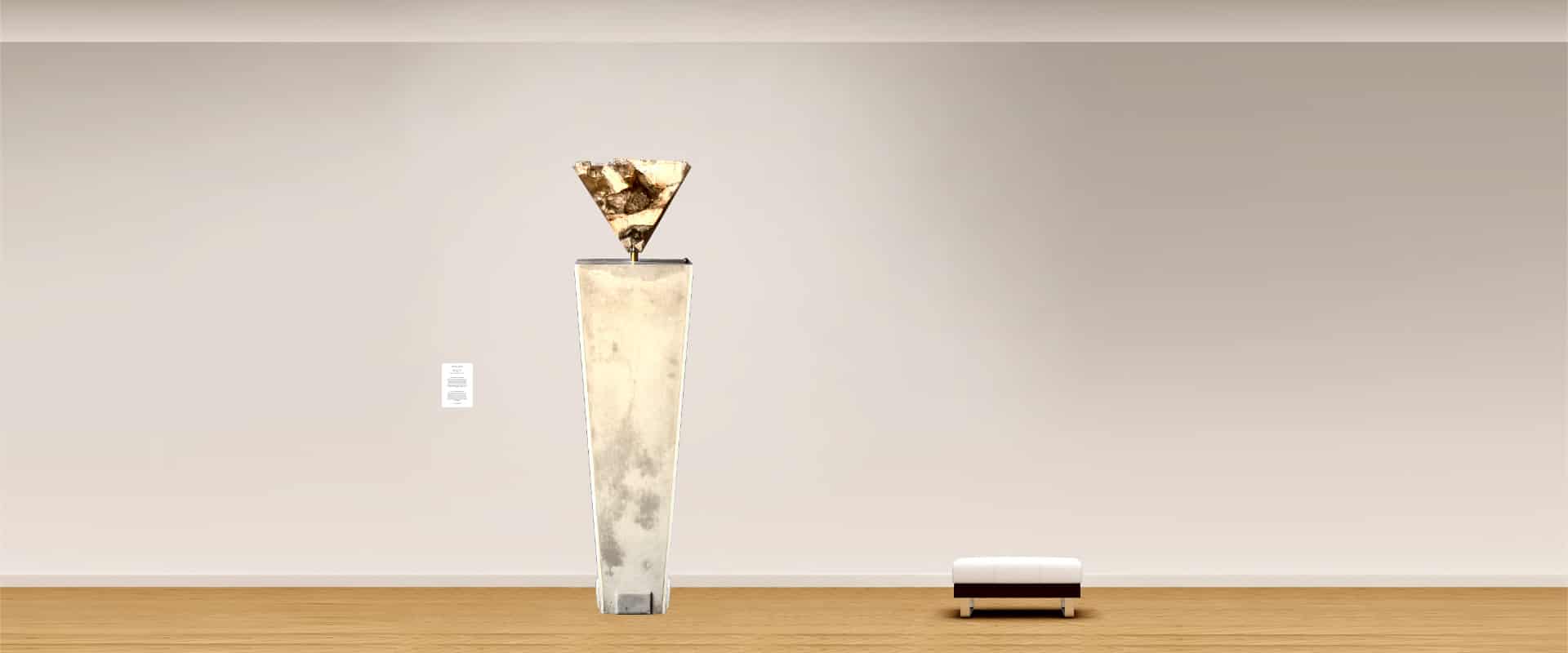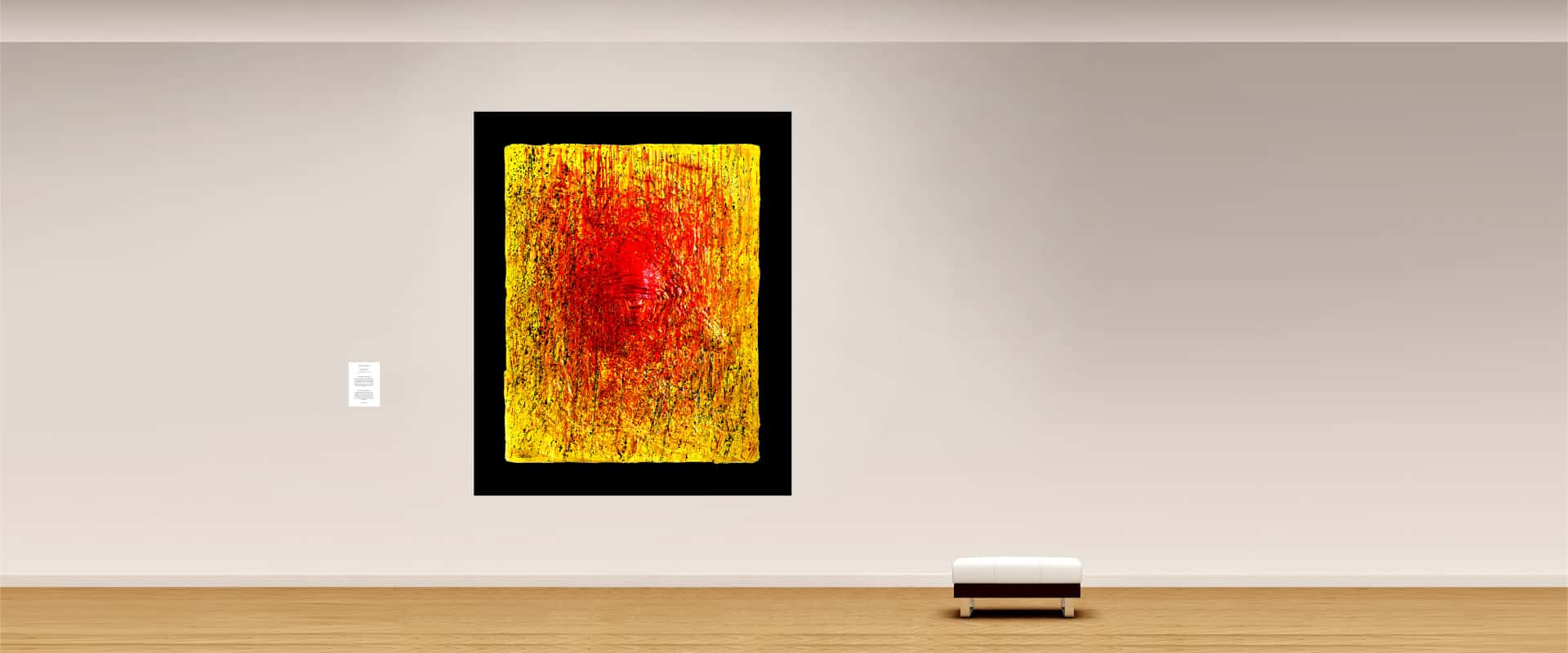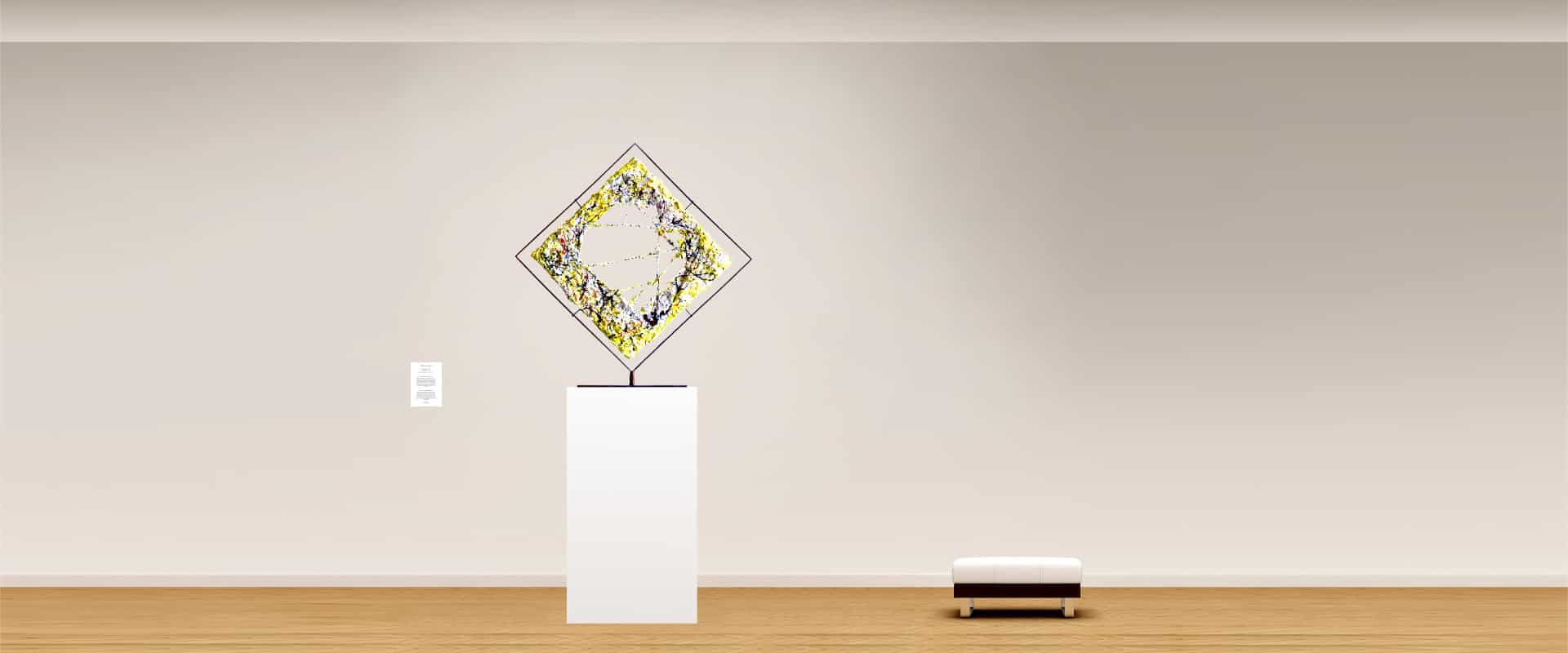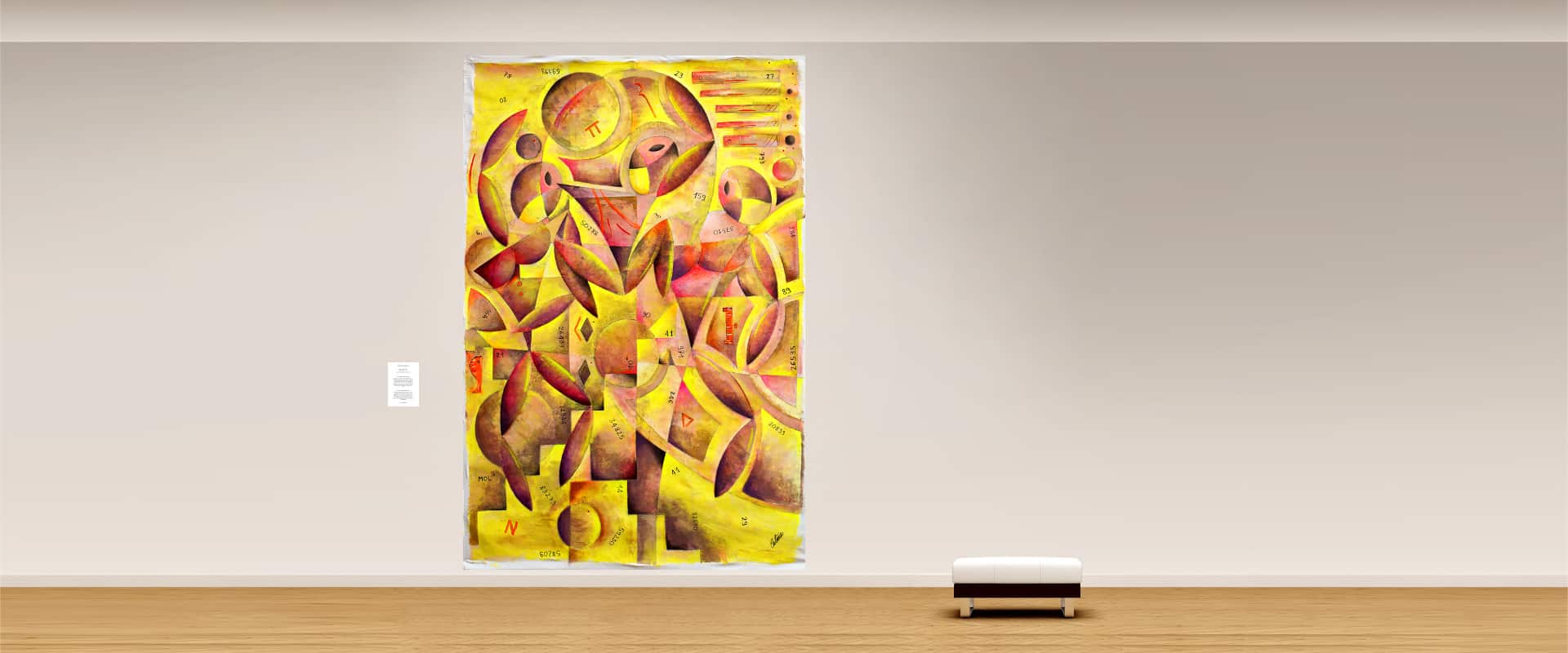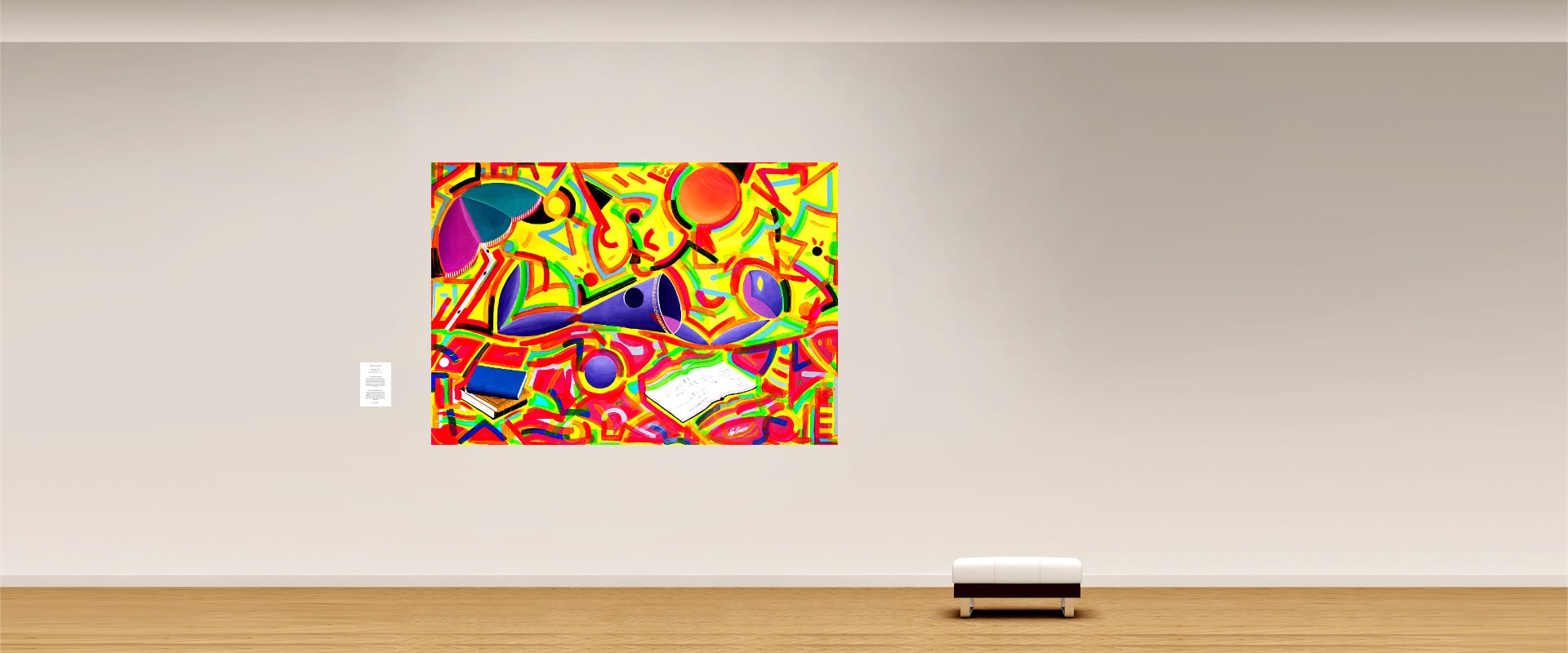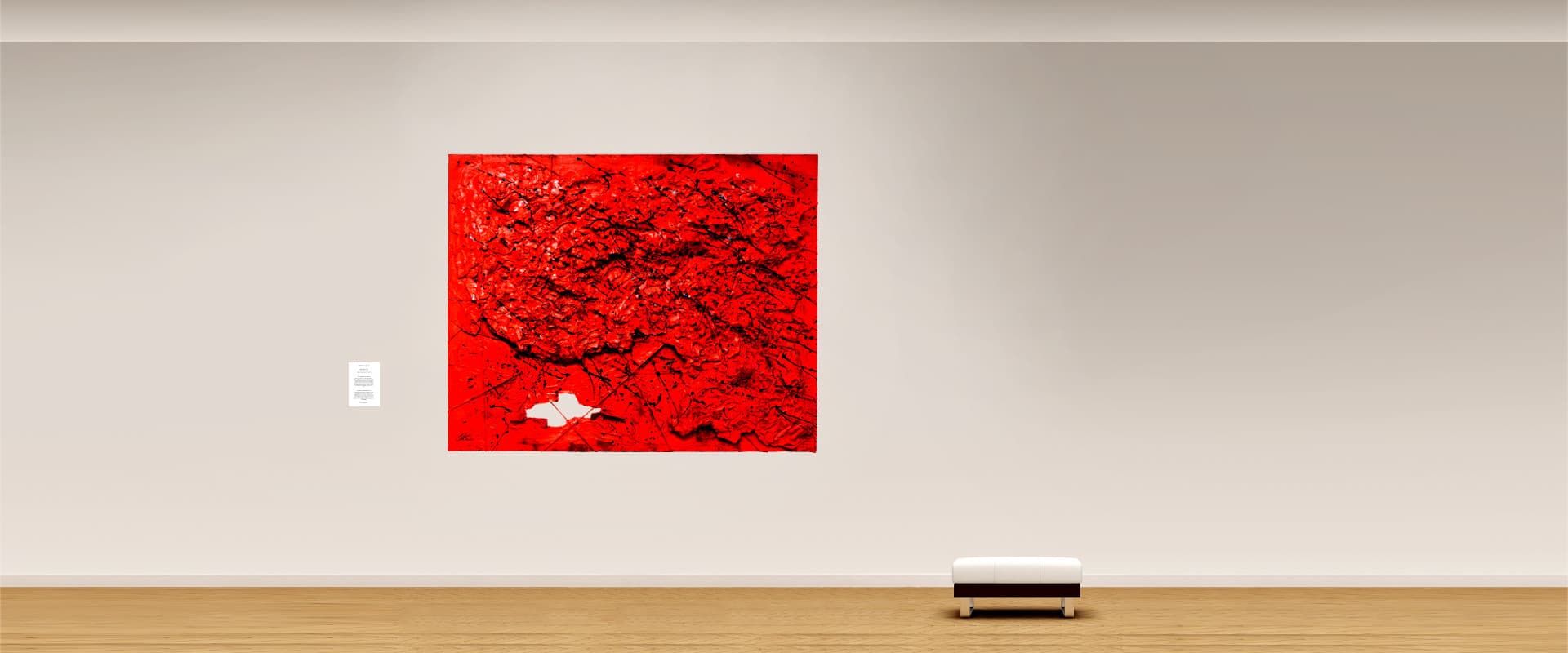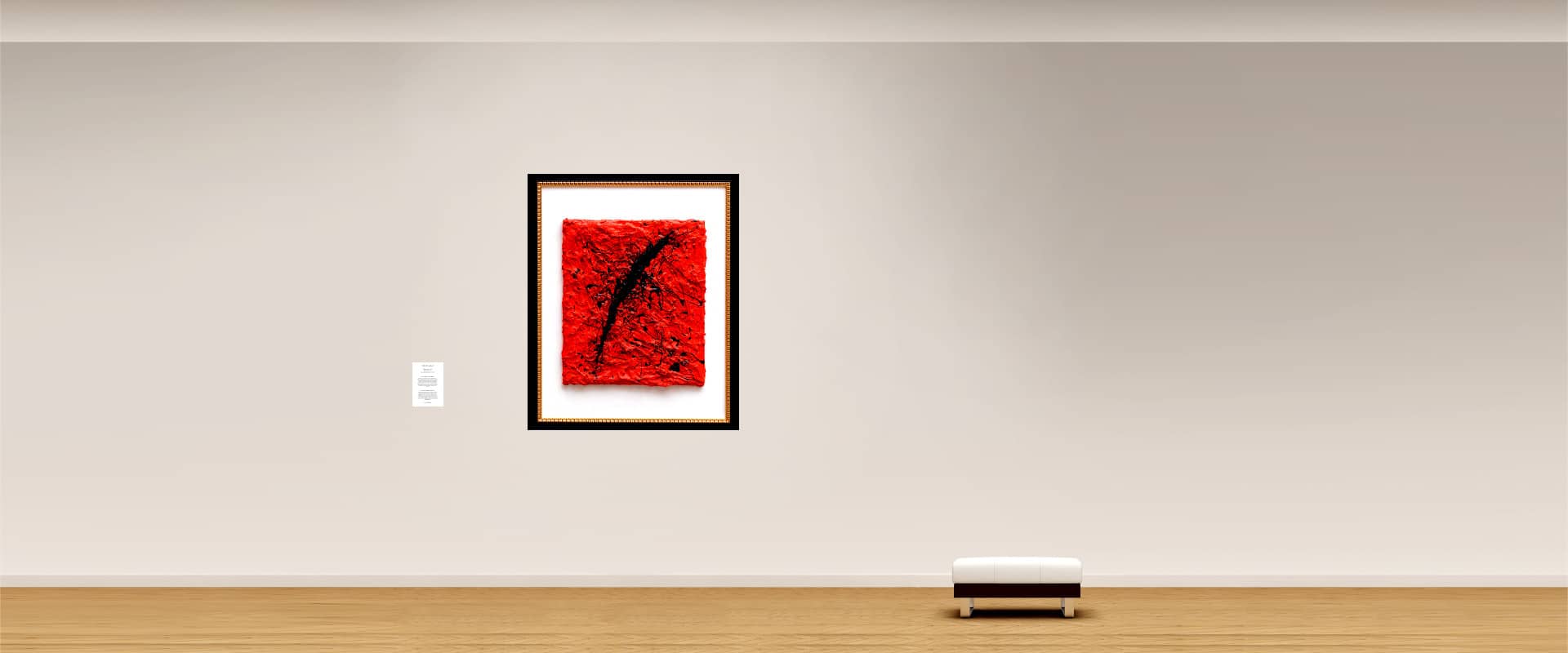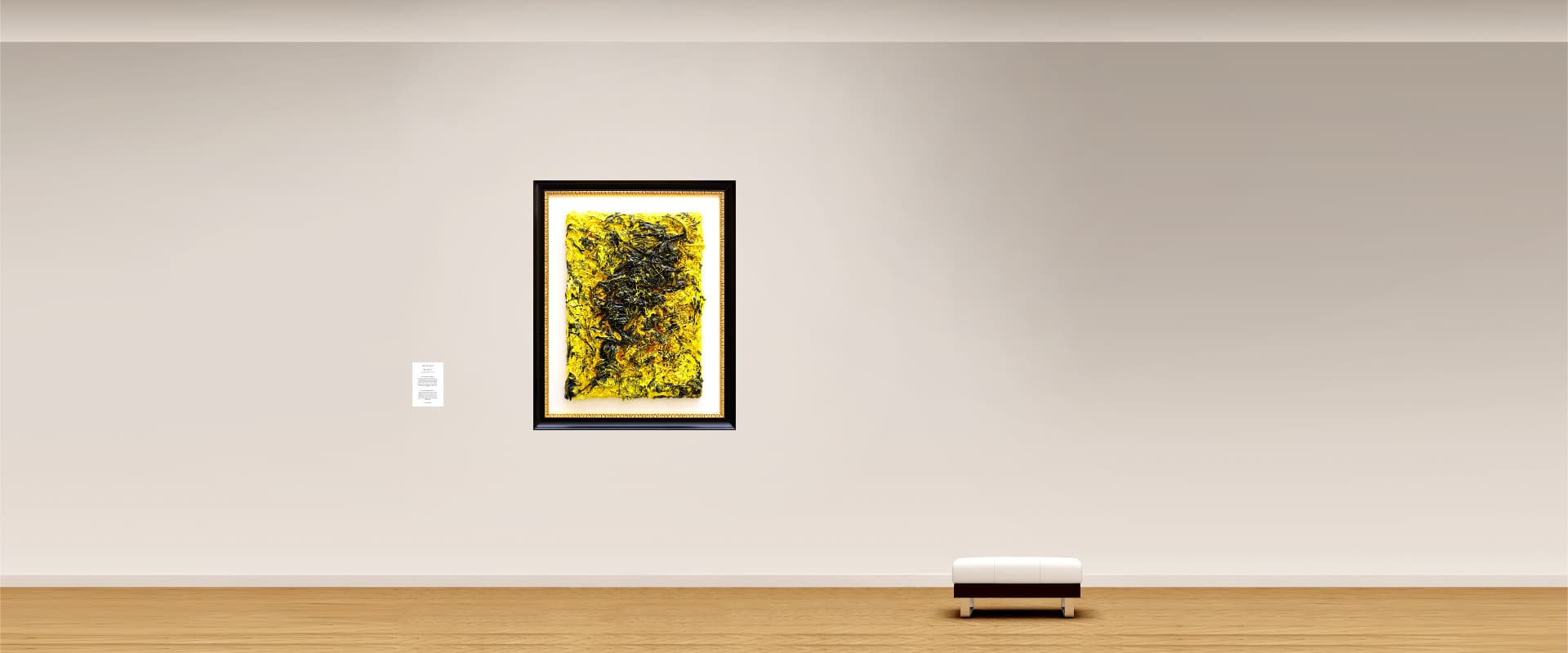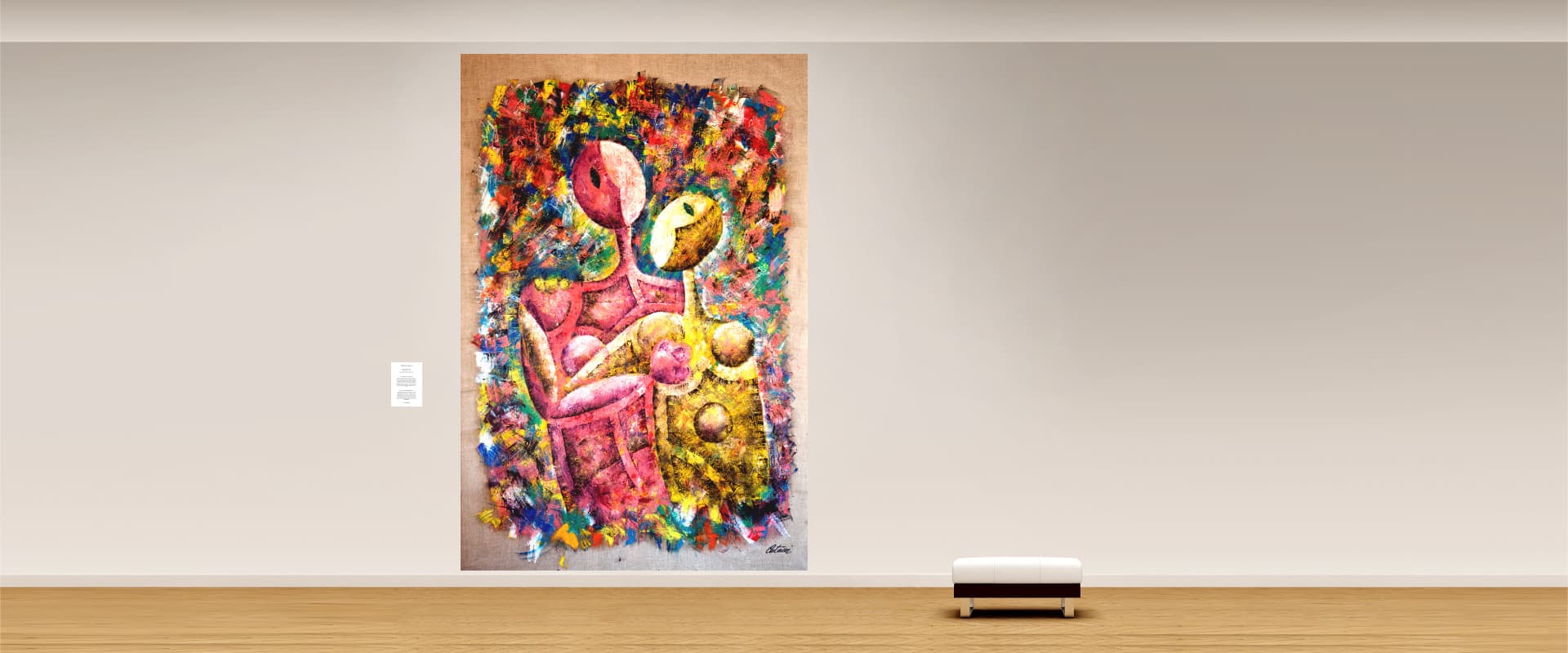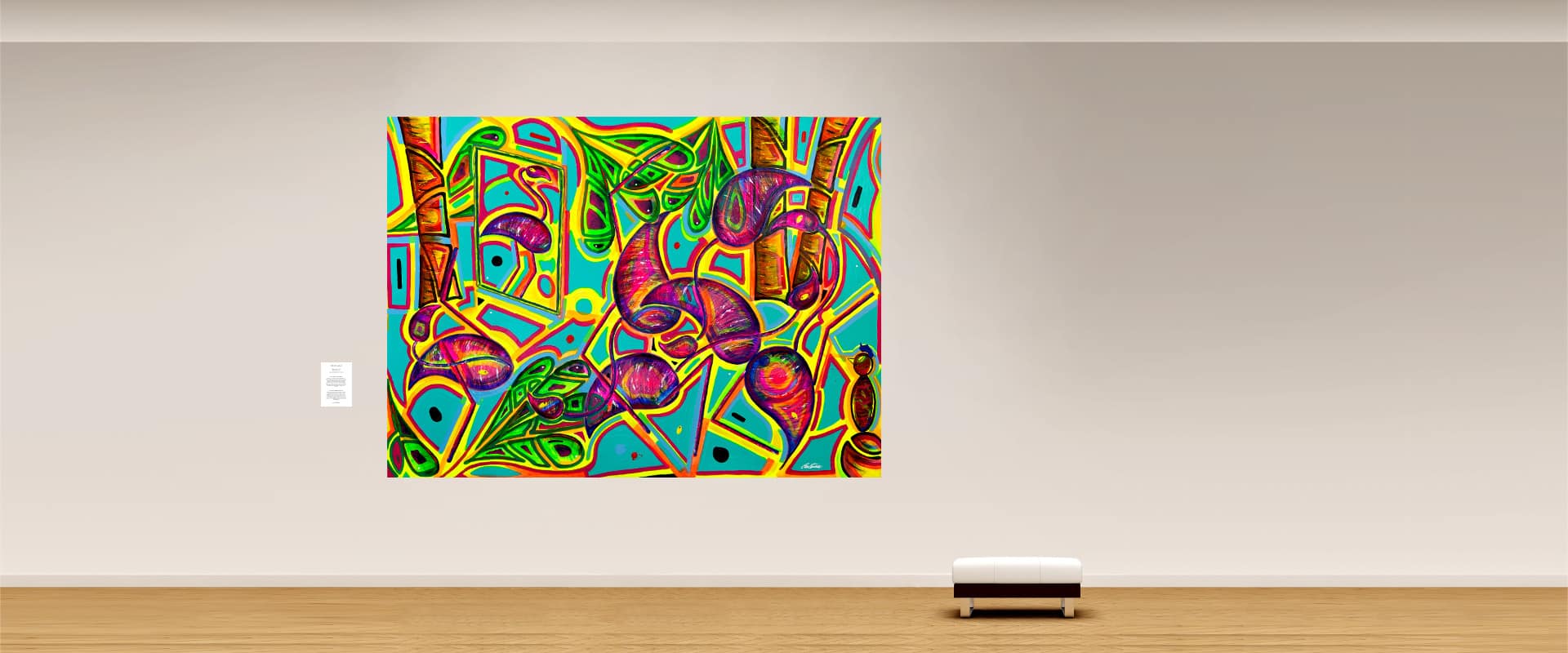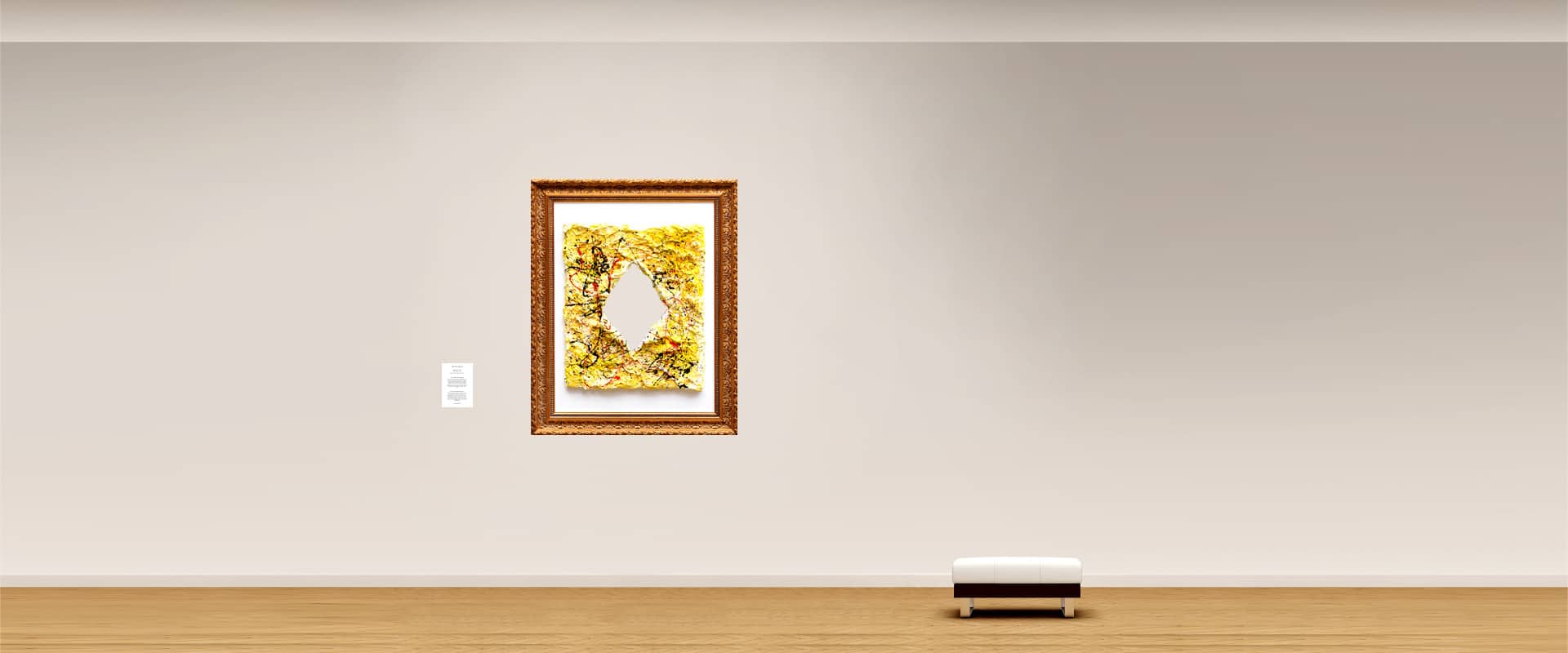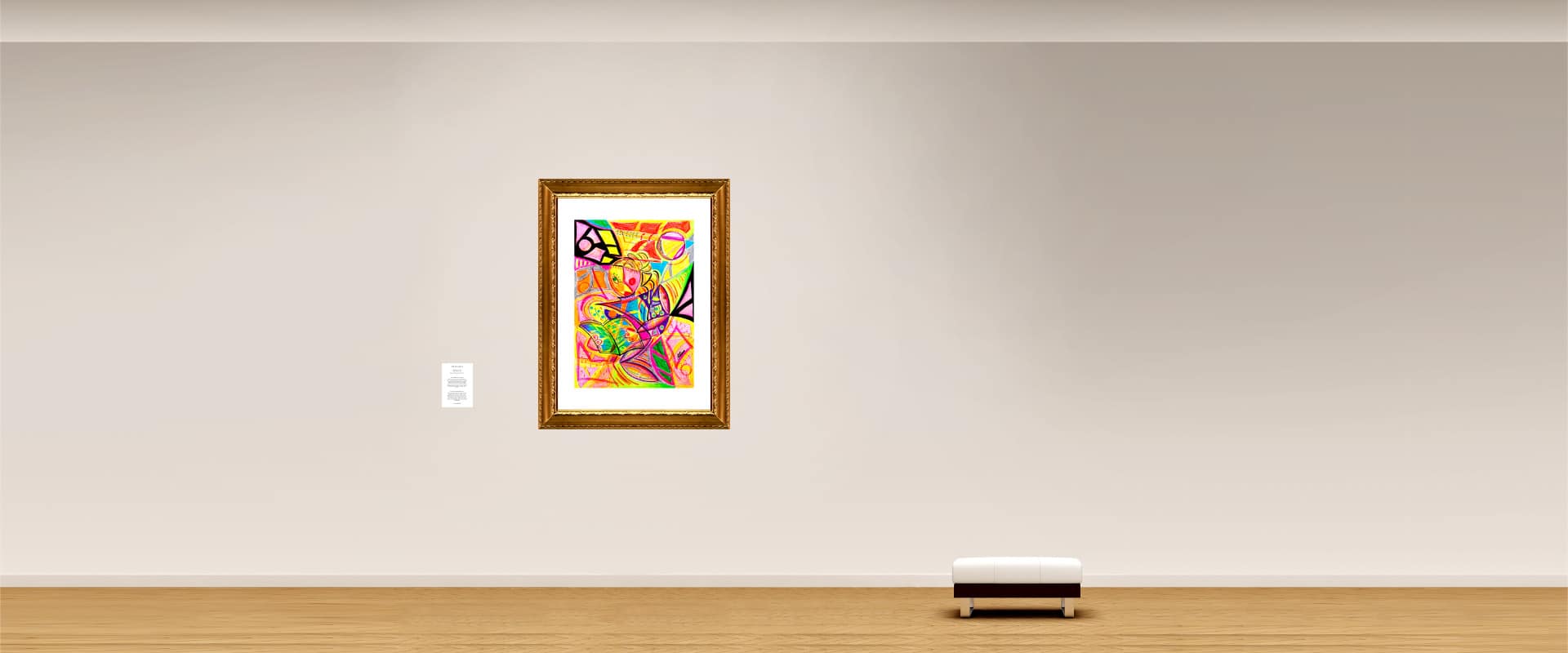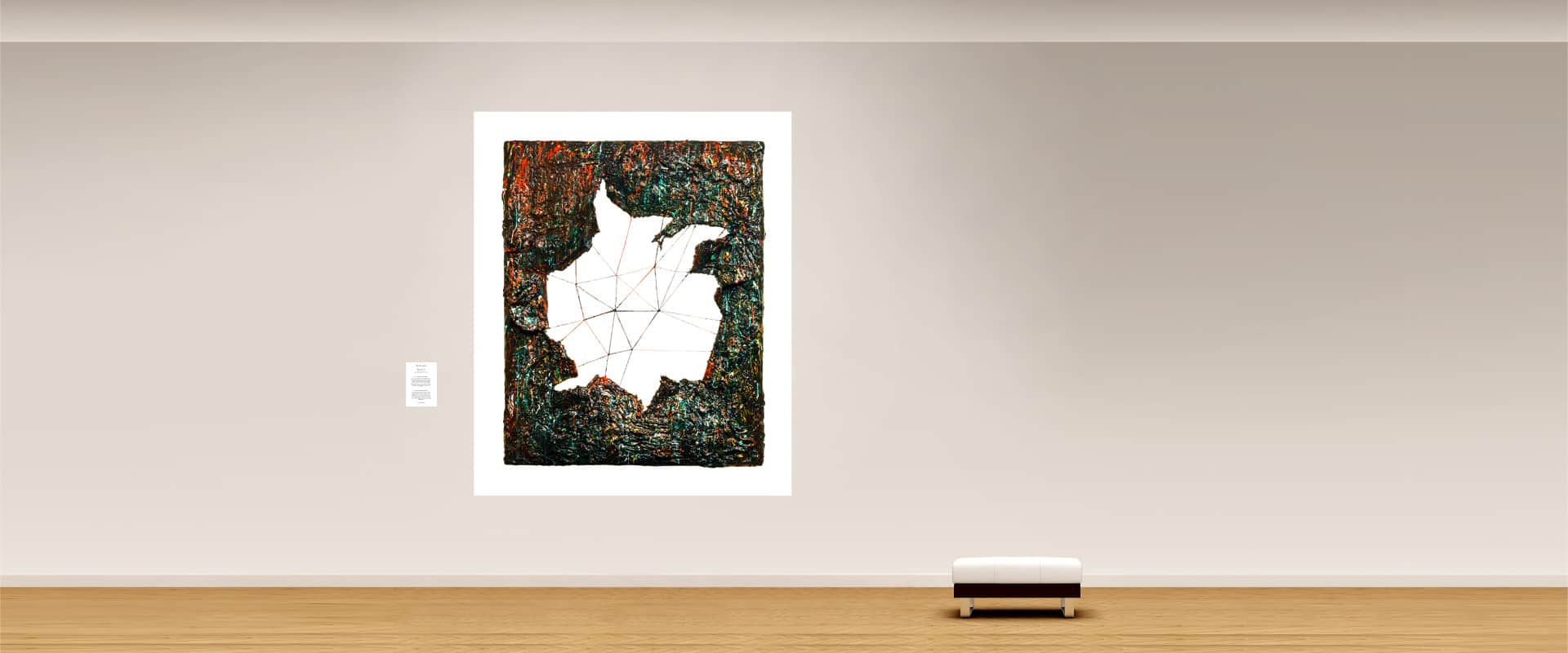 1 - The Heart of the Earth B Version - Contemporary sculpture made by the sculptor Cesare Catania - x Slider 1920x800
Opera: "Il Cuore della Terra – B Version"
"... la polvere di marmo dalla Terra e i frammenti di meteorite dall'Universo ..."
2 - Selfportrait - Contemporary painting made by the painter Cesare Catania - x Slider 1920x800
"... in questa opera d'arte Cesare Catania mostra tutti gli ossimori presenti nella sua personalità ..."
3 - Harlequin in the Land of Giants - Contemporary painting made by the sculptor Cesare Catania - x Slider 1920x800
Opera: "Arlecchino nella Terra dei Giganti"
"... iperrealismo e surrealismo ..."
4 - The Heart of the Earth C Version - Contemporary sculpture made by the sculptor Cesare Catania - x Slider 1920x800
Opera: "Il Cuore della Terra – C Version"
"... la forza della Terra ..."
5 - The Man Who Does Not See - Contemporary sculpture made by the sculptor Cesare Catania - x Slider 1920x800
Opera: "L'Uomo che Non Vede"
"... l'uomo è immerso bendato nella società che lo circonda ..."
6 - The Mouth of Etna E Version - Contemporary sculpture made by the artist Cesare Catania - x Slider 1920x800
Opera: "La Bocca dell'Etna – E Version"
"... passione per l'energia dei colori e per l'arte contemporanea ..."
7 - Trois Hommes - Contemporary tapestry made by the painter Cesare Catania - x Slider 1920x800
8 - Summer Readings - Contemporary painting made by the painter Cesare Catania - x Slider 1920x800
"... arte e matematica ..."
9 - The Cage - Contemporary sculpture 3D painting made by the sculptor Cesare Catania - x Slider 1920x800
"... quadro e scultura nella stessa opera d'arte..."
10 - The Cutting A Version - Contemporary sculpture 3D painting made by the sculptor Cesare Catania - x Slider 1920x800
Opera: "Il Taglio – A Version"
"... astrazione e arte contemporanea ..."
11 - Confusion - The Open Cutting - Contemporary sculpture 3D painting made by the sculptor Cesare Catania - x Slider 1920x800
Opera: "Confusione (Il Taglio Aperto)"
12 - The Embrace B Version - Contemporary tapestry made by the painter Cesare Catania - x Slider 1920x800
Opera: "L'Abbraccio – B Version"
"... tutto inizia da un abbraccio …"
13 - Flamingos at the Mirror - Contemporary painting made by the painter Cesare Catania - x Slider 1920x800
Opera: "Fenicotteri allo Specchio"
"... la metafora dell'essere umano ..."
14 - The Mouth of Etna F Version - Contemporary Sculpture 3D Painting made by the sculptor Cesare Catania - x Slider 1920x800
Opera: "La Bocca dell'Etna – F Version"
"... quando la scultura diventa energia ..."
15 - Woman with a Book - Contemporary painting made by the painter Cesare Catania - x Slider 1920x800
"... amore per i colori ..."
16 - The Mouth of Etna A Version - Contemporary sculpture made by the artist Cesare Catania - x Slider 1920x800
Opera: "La Bocca dell'Etna – A Version"
"... passione per l'arte contemporanea ..."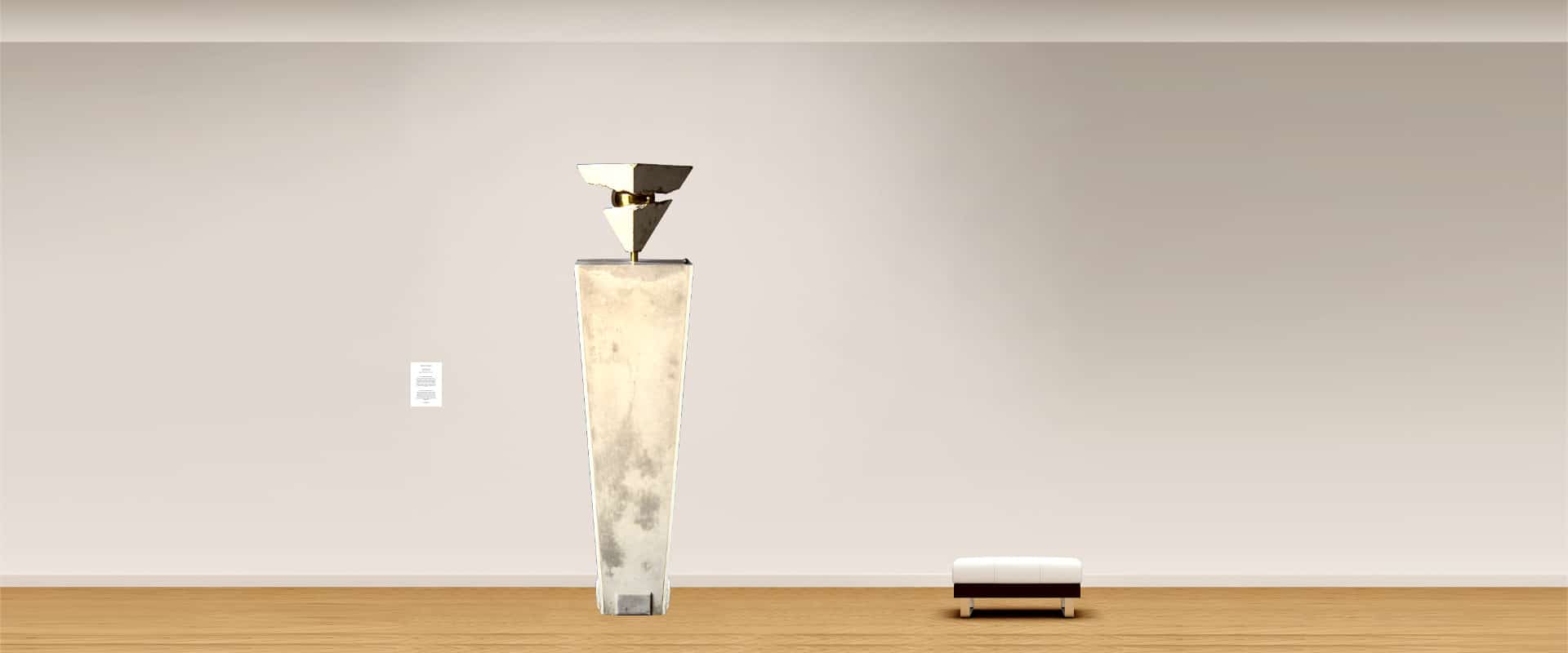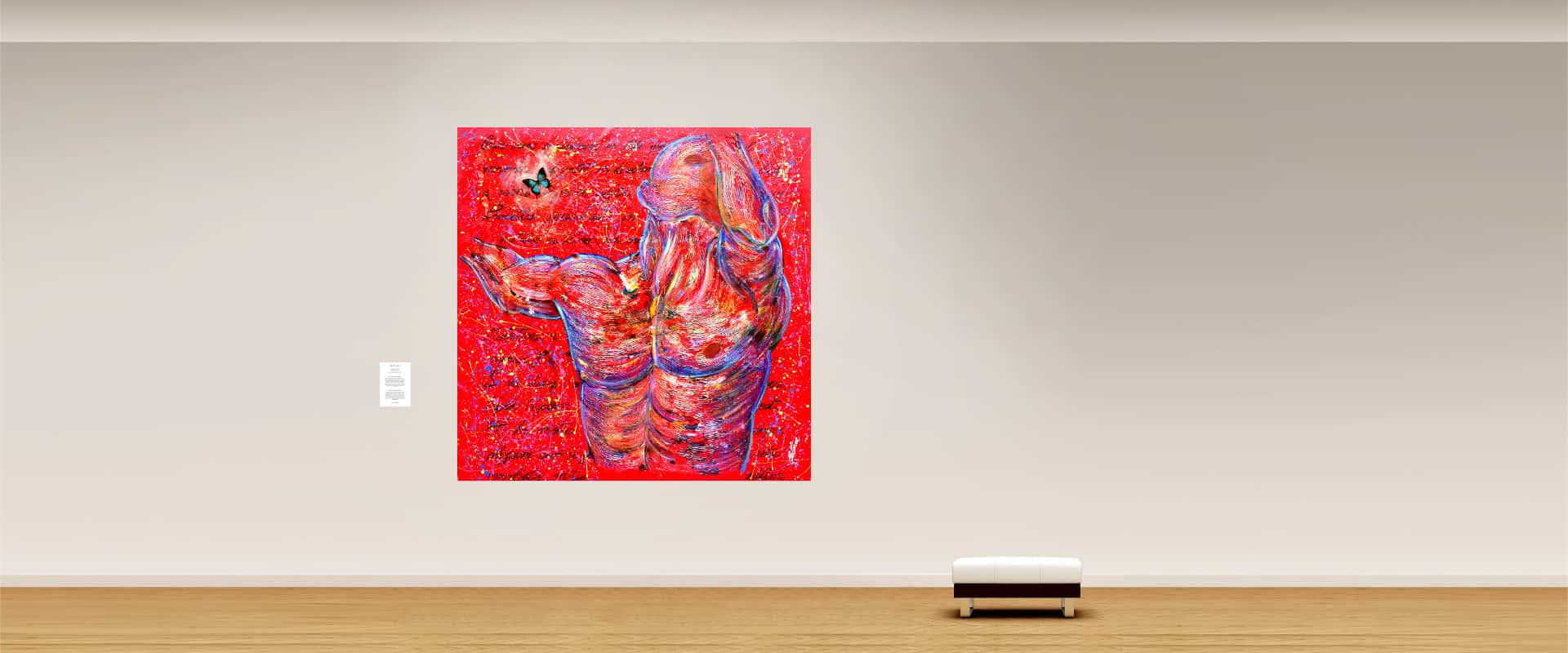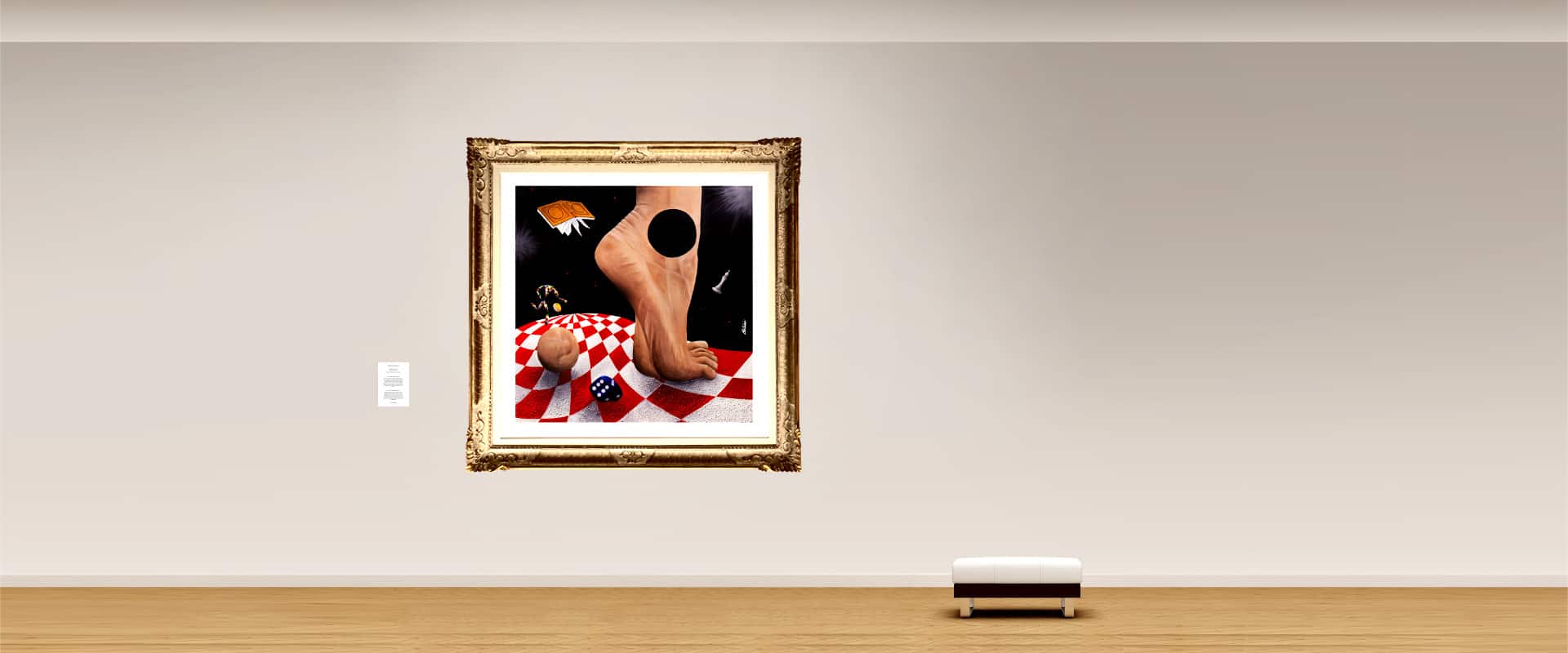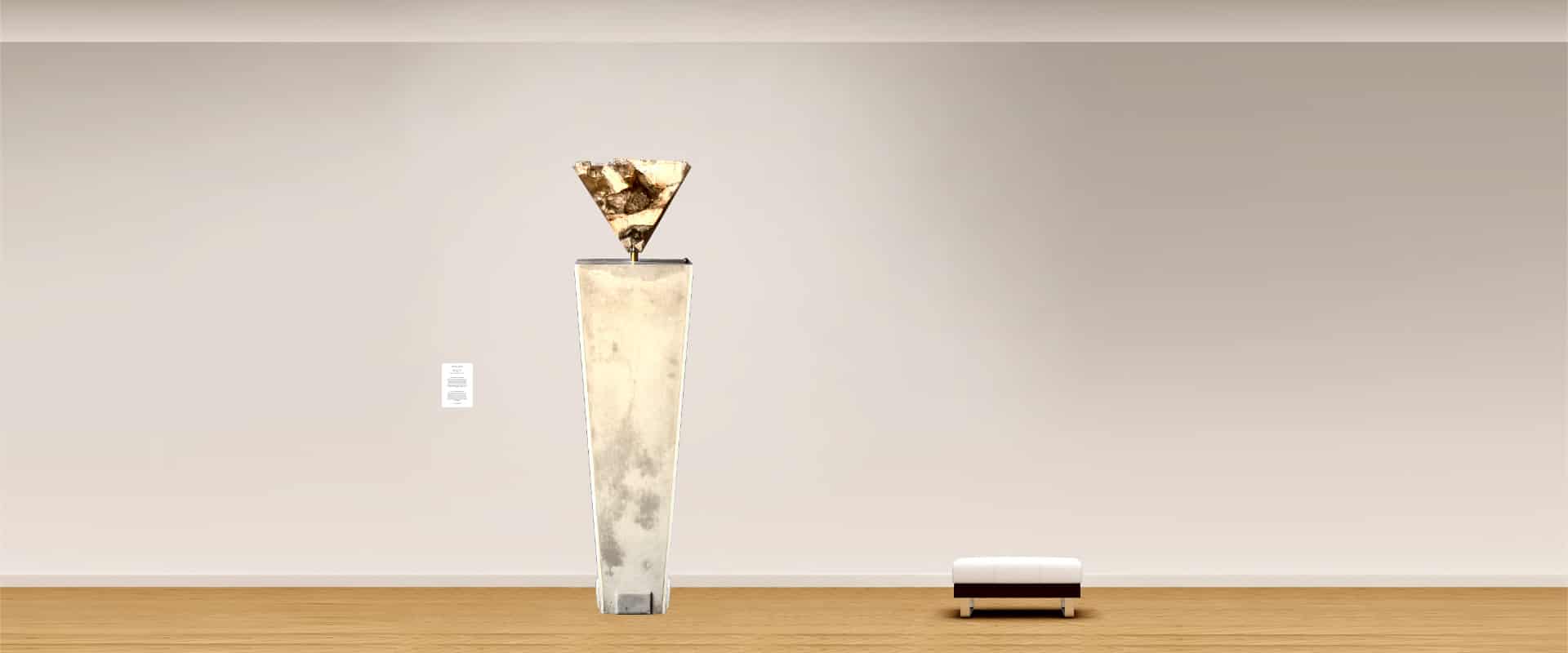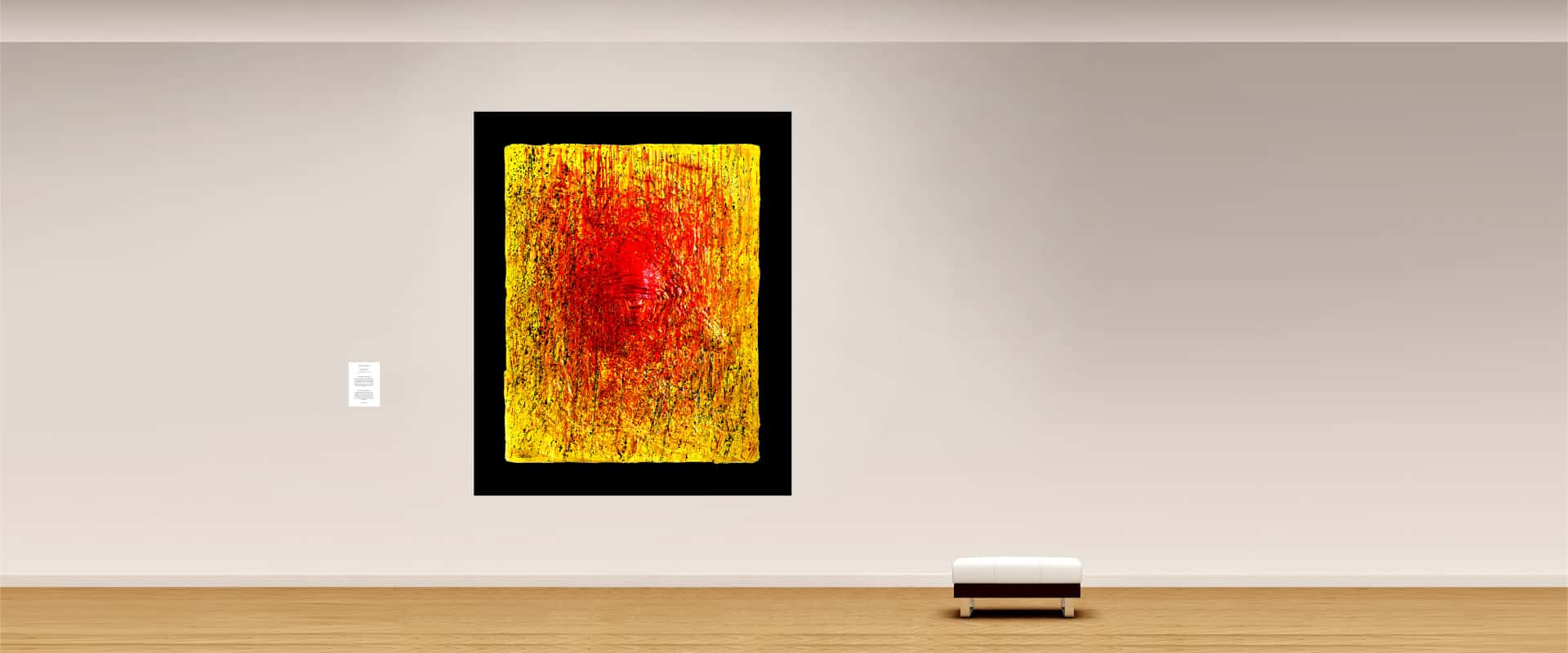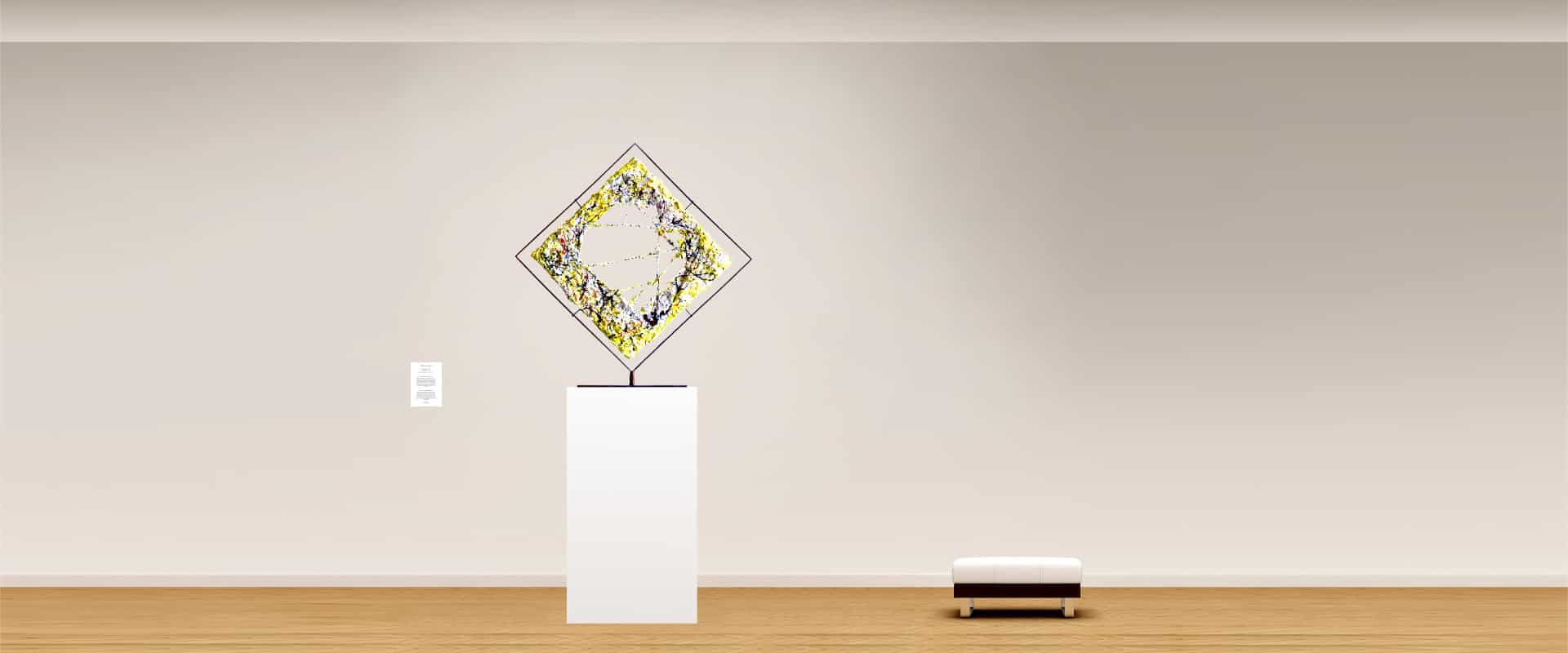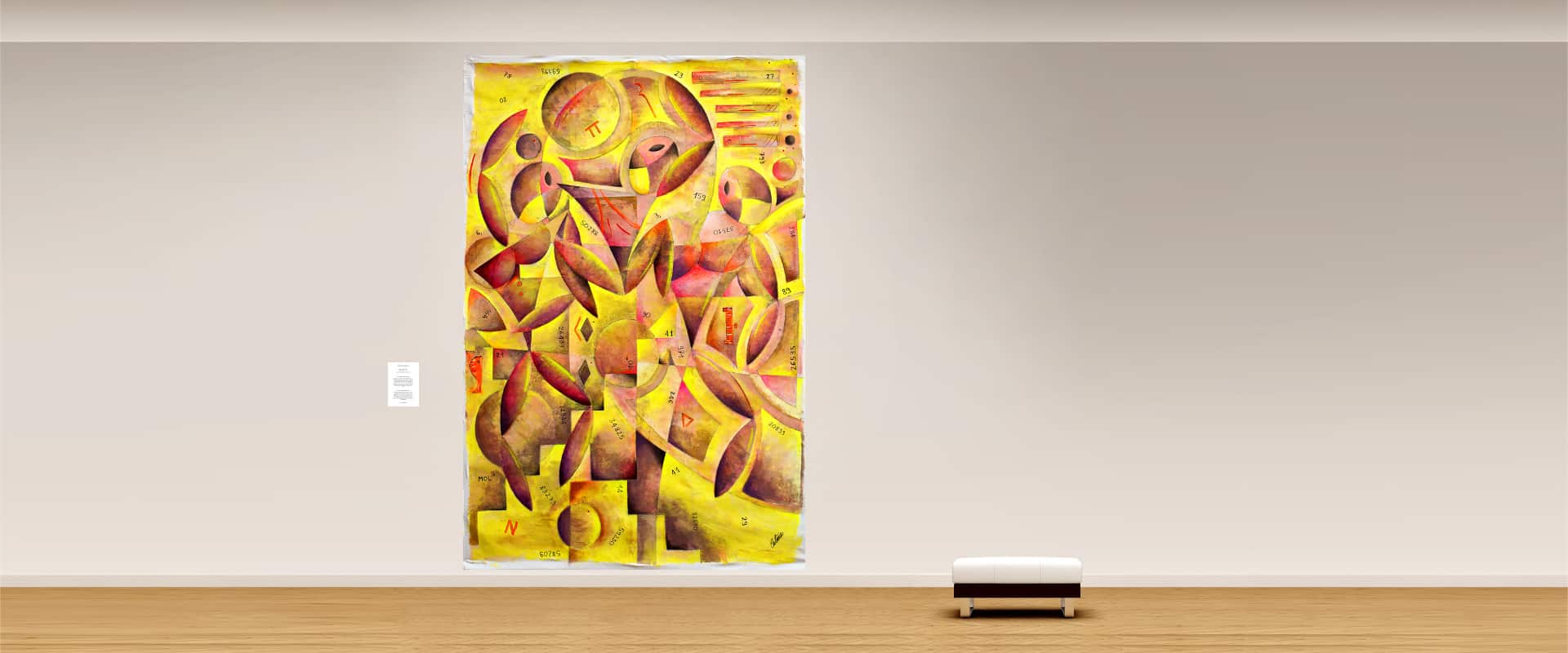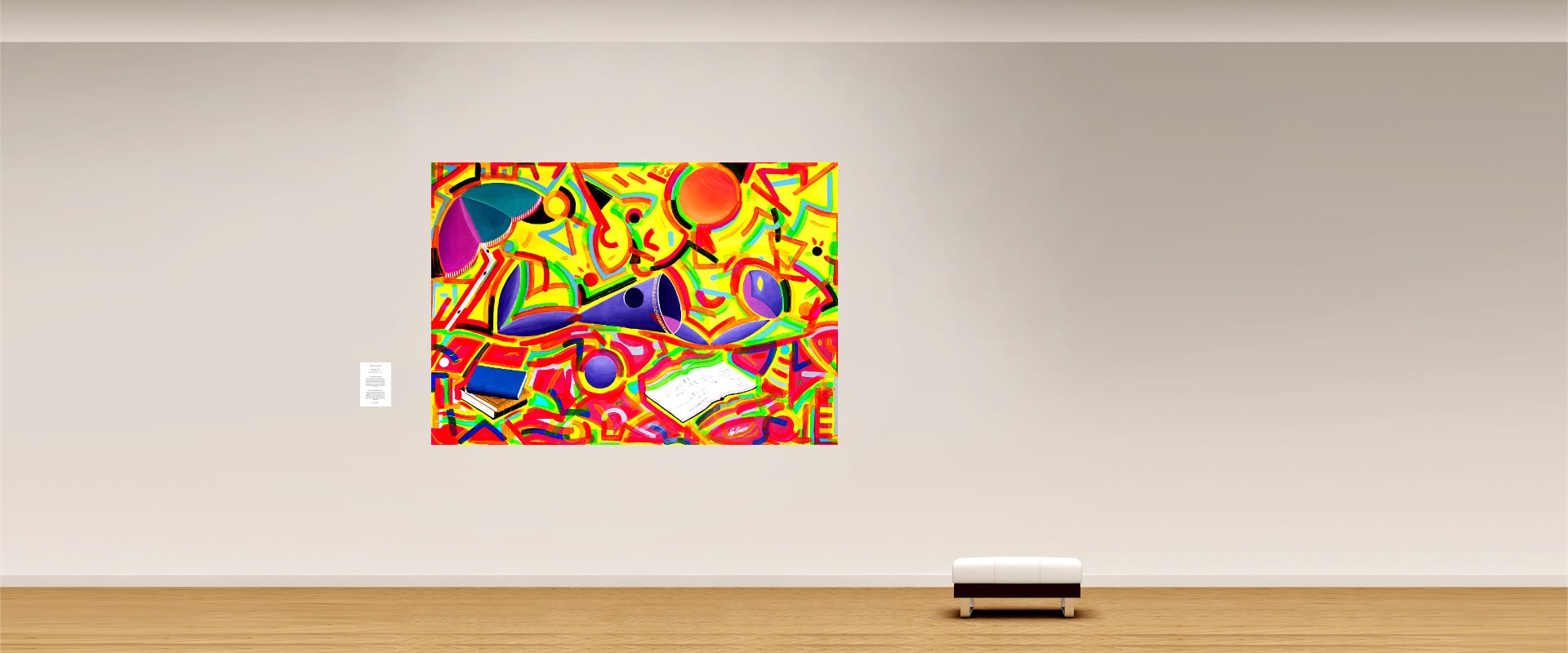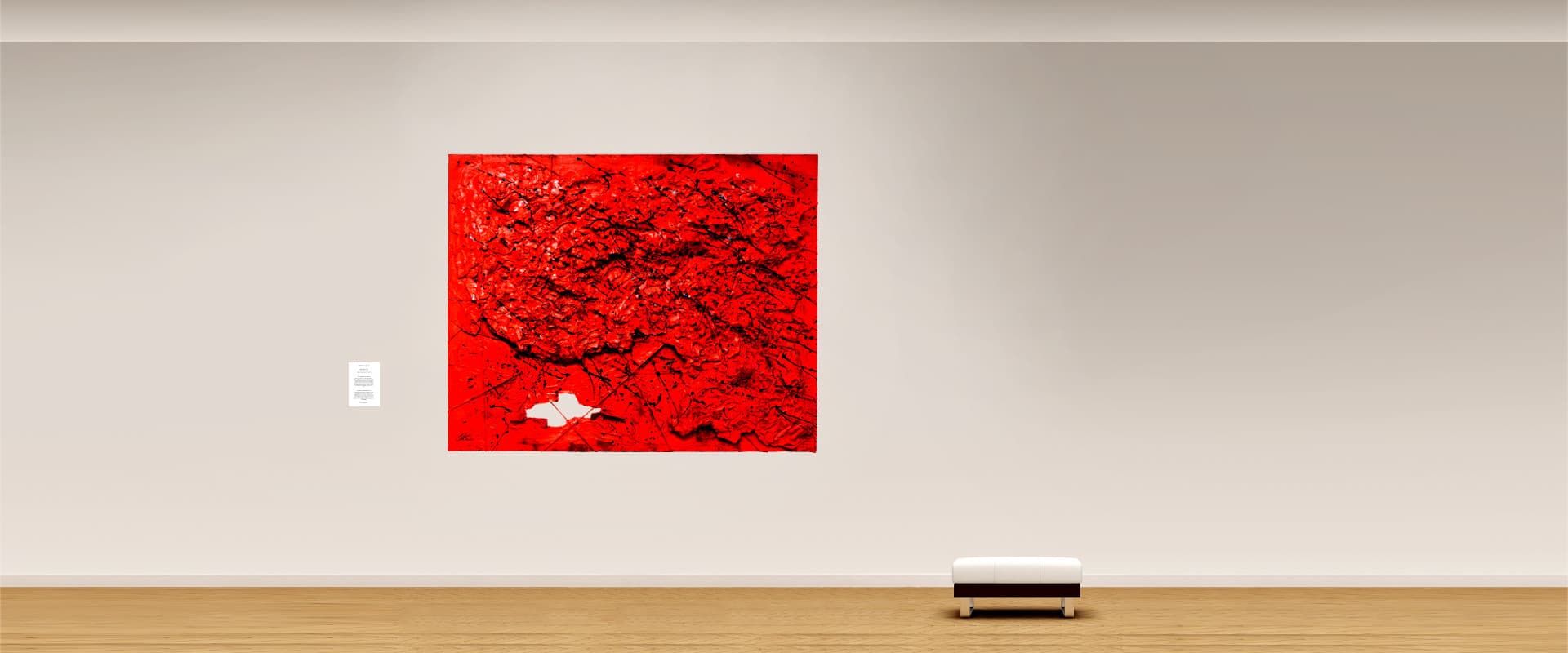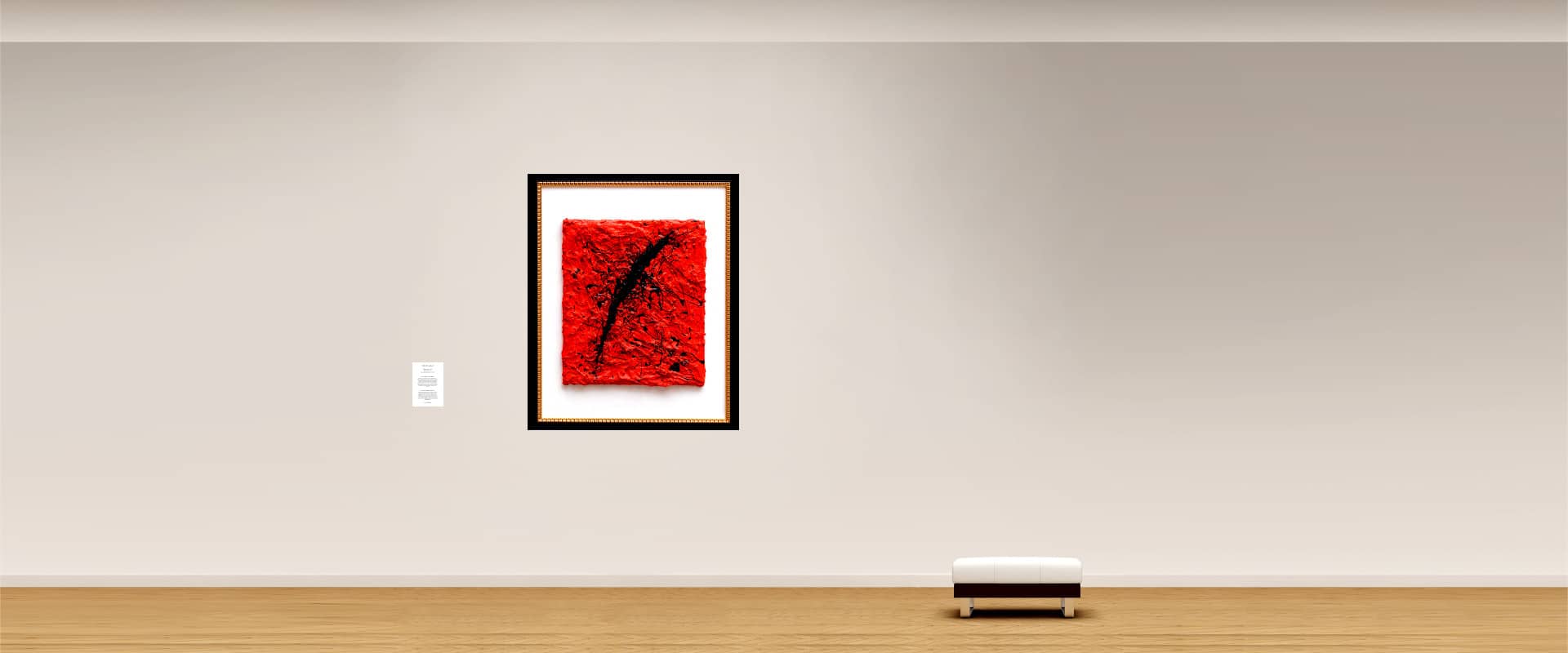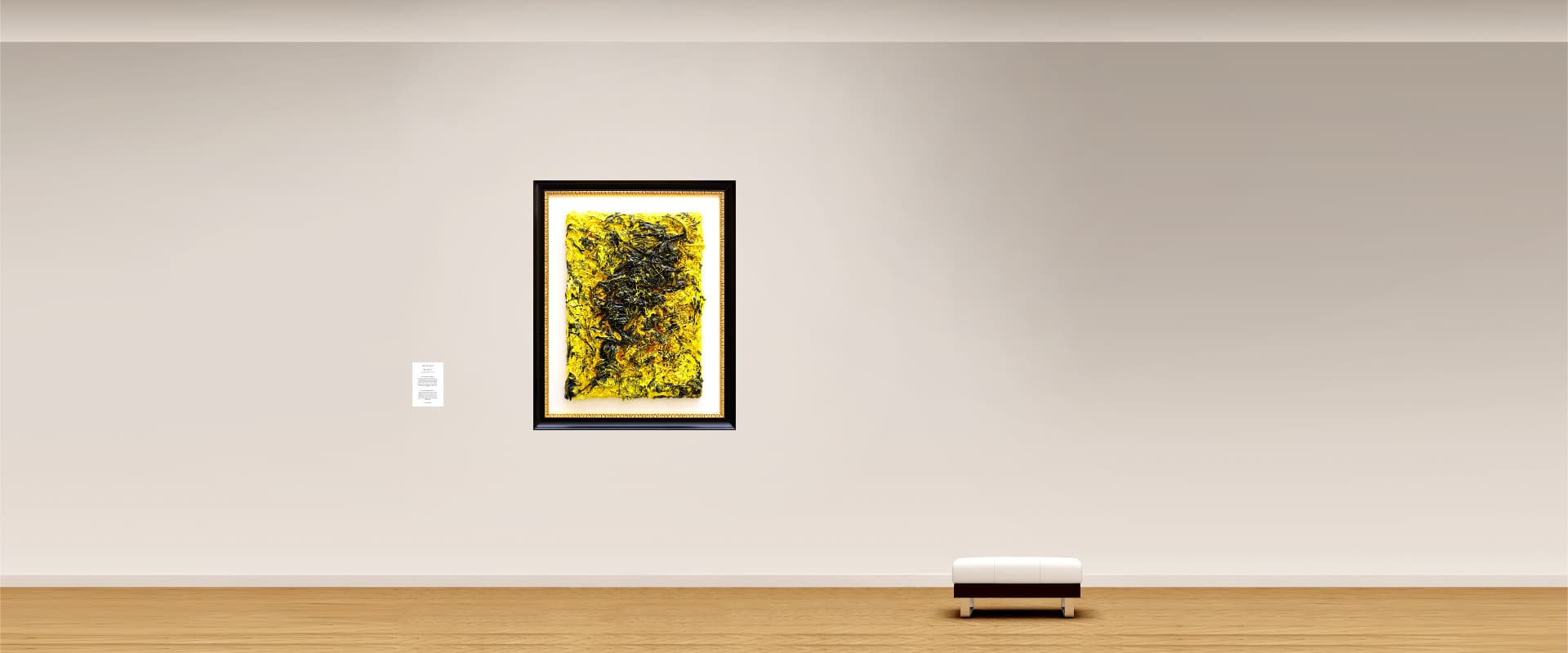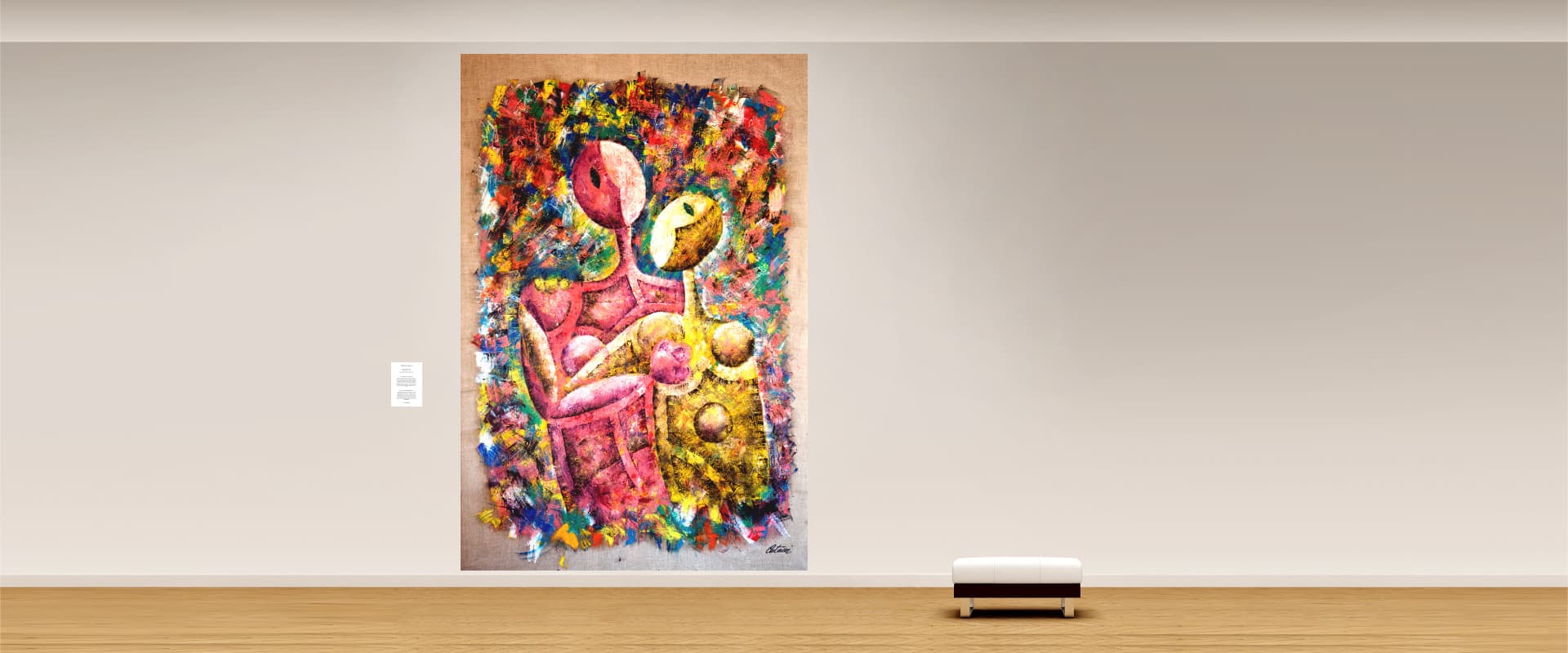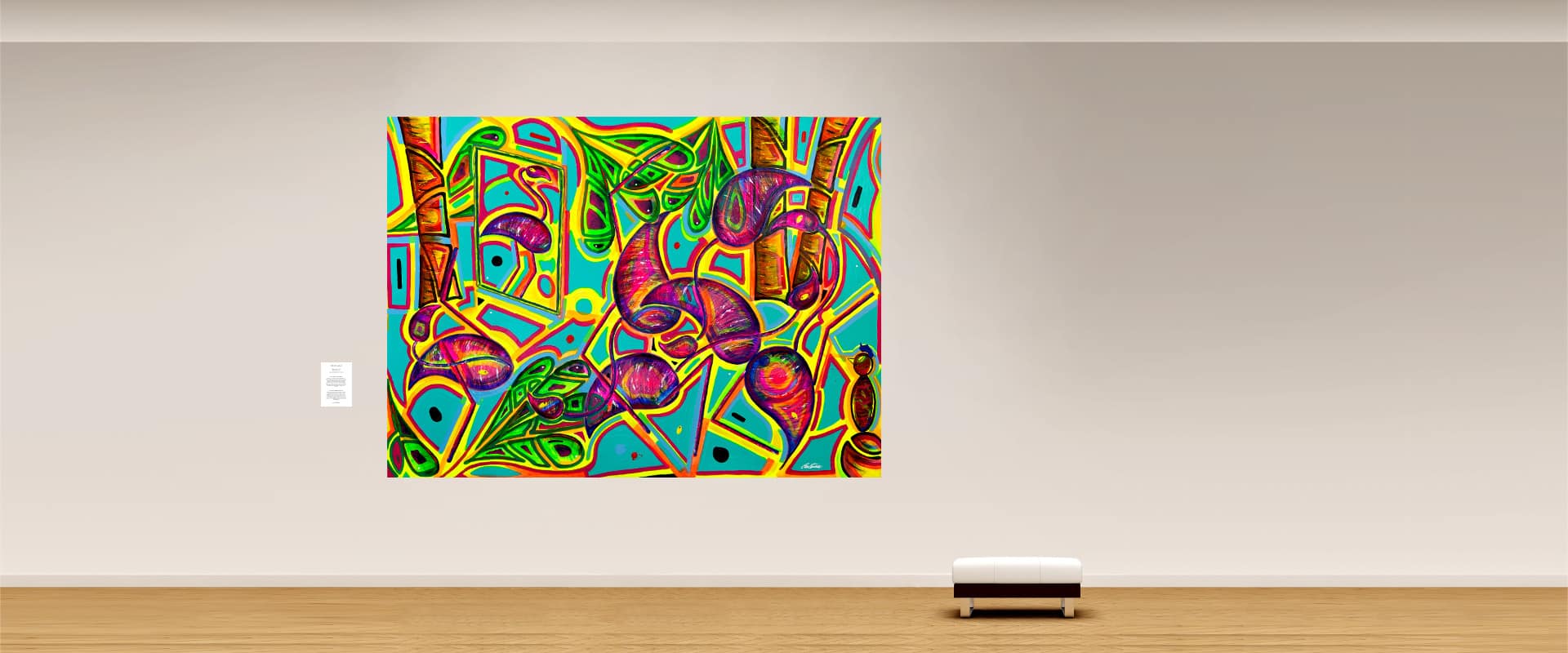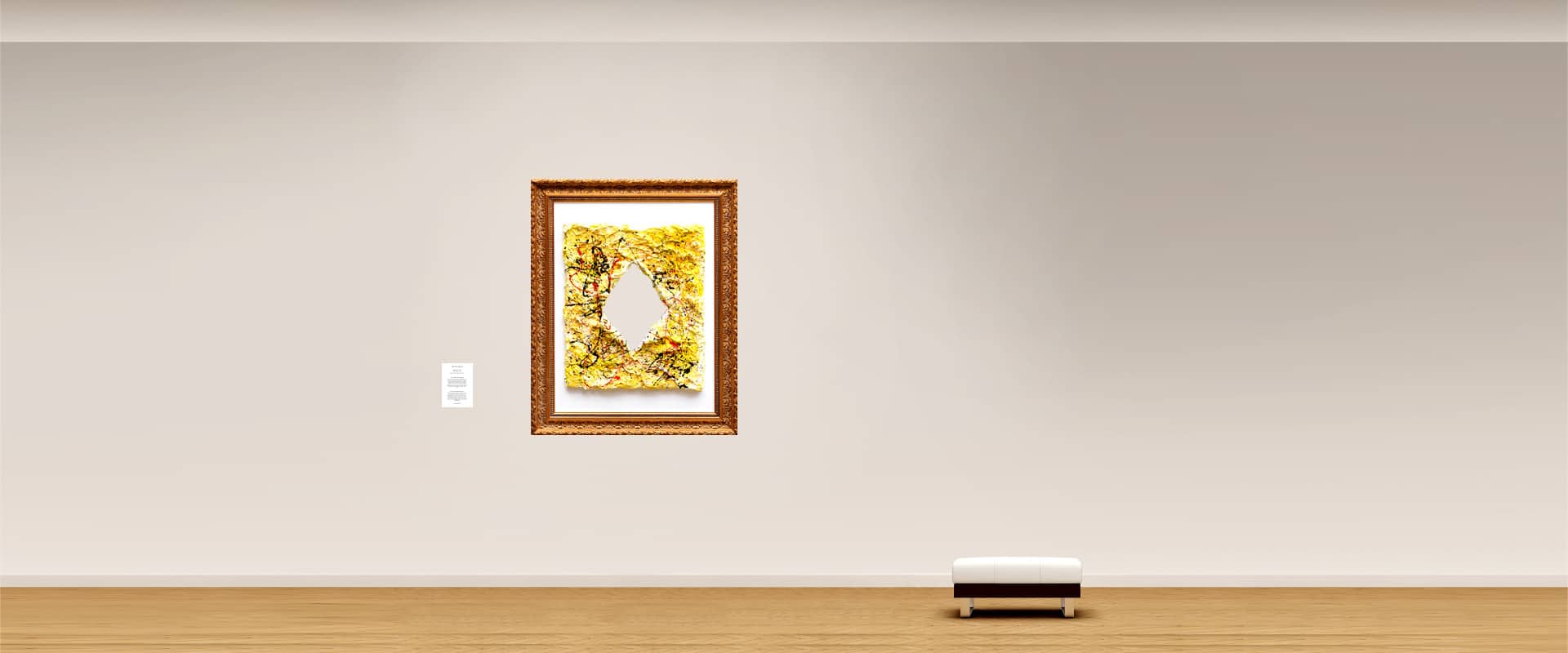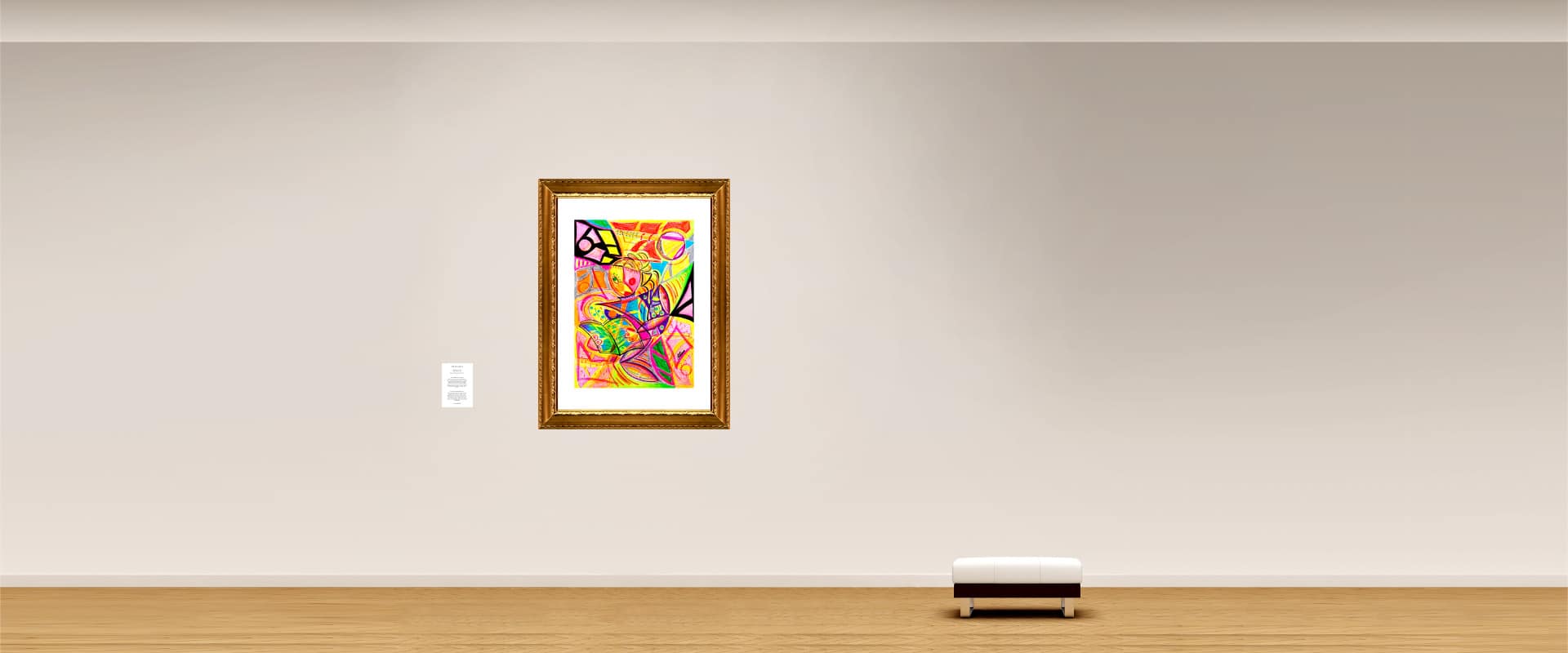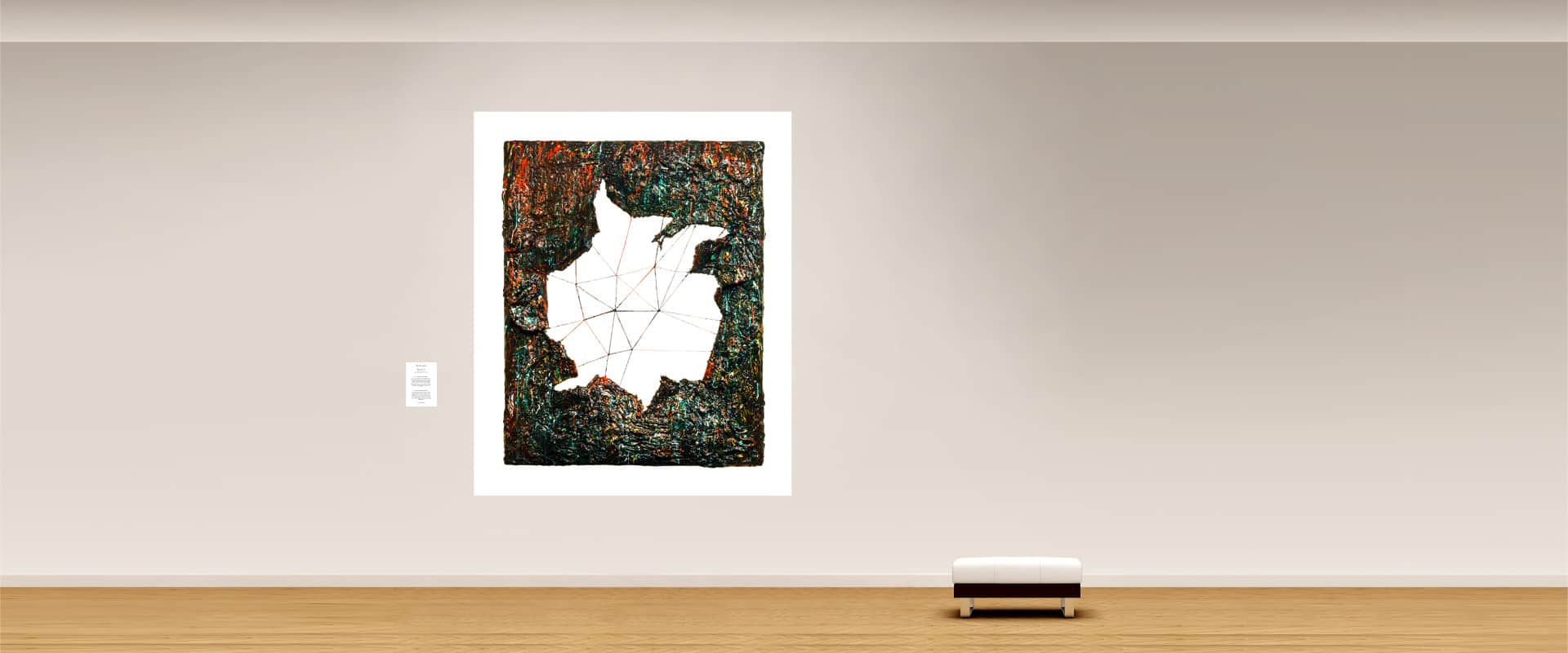 1 - The Heart of the Earth B Version - Contemporary sculpture made by the sculptor Cesare Catania - x Slider 1920x800
Opera: "Il Cuore della Terra – B Version"
"... la polvere di marmo dalla Terra e i frammenti di meteorite dall'Universo ..."
2 - Selfportrait - Contemporary painting made by the painter Cesare Catania - x Slider 1920x800
"... in questa opera d'arte Cesare Catania mostra tutti gli ossimori presenti nella sua personalità ..."
3 - Harlequin in the Land of Giants - Contemporary painting made by the sculptor Cesare Catania - x Slider 1920x800
Opera: "Arlecchino nella Terra dei Giganti"
"... iperrealismo e surrealismo ..."
4 - The Heart of the Earth C Version - Contemporary sculpture made by the sculptor Cesare Catania - x Slider 1920x800
Opera: "Il Cuore della Terra – C Version"
"... la forza della Terra ..."
5 - The Man Who Does Not See - Contemporary sculpture made by the sculptor Cesare Catania - x Slider 1920x800
Opera: "L'Uomo che Non Vede"
"... l'uomo è immerso bendato nella società che lo circonda ..."
6 - The Mouth of Etna E Version - Contemporary sculpture made by the artist Cesare Catania - x Slider 1920x800
Opera: "La Bocca dell'Etna – E Version"
"... passione per l'energia dei colori e per l'arte contemporanea ..."
7 - Trois Hommes - Contemporary tapestry made by the painter Cesare Catania - x Slider 1920x800
8 - Summer Readings - Contemporary painting made by the painter Cesare Catania - x Slider 1920x800
"... arte e matematica ..."
9 - The Cage - Contemporary sculpture 3D painting made by the sculptor Cesare Catania - x Slider 1920x800
"... quadro e scultura nella stessa opera d'arte..."
10 - The Cutting A Version - Contemporary sculpture 3D painting made by the sculptor Cesare Catania - x Slider 1920x800
Opera: "Il Taglio – A Version"
"... astrazione e arte contemporanea ..."
11 - Confusion - The Open Cutting - Contemporary sculpture 3D painting made by the sculptor Cesare Catania - x Slider 1920x800
Opera: "Confusione (Il Taglio Aperto)"
12 - The Embrace B Version - Contemporary tapestry made by the painter Cesare Catania - x Slider 1920x800
Opera: "L'Abbraccio – B Version"
"... tutto inizia da un abbraccio …"
13 - Flamingos at the Mirror - Contemporary painting made by the painter Cesare Catania - x Slider 1920x800
Opera: "Fenicotteri allo Specchio"
"... la metafora dell'essere umano ..."
14 - The Mouth of Etna F Version - Contemporary Sculpture 3D Painting made by the sculptor Cesare Catania - x Slider 1920x800
Opera: "La Bocca dell'Etna – F Version"
"... quando la scultura diventa energia ..."
15 - Woman with a Book - Contemporary painting made by the painter Cesare Catania - x Slider 1920x800
"... amore per i colori ..."
16 - The Mouth of Etna A Version - Contemporary sculpture made by the artist Cesare Catania - x Slider 1920x800
Opera: "La Bocca dell'Etna – A Version"
"... passione per l'arte contemporanea ..."
oppure
torna al menù principale